---
15 Things You Didn't Know About Space Jam
---
November 15, 1996 saw the release of Space Jam, a feature-length film that brought together the beloved Looney Tunes characters and the biggest athlete on that planet, basketball superstar Michael Jordan. The animated comedy finds Bugs Bunny and co. in serious trouble when the owner of an intergalactic amusement park sends his minions to kidnap them so that they can serve as his business' newest attraction. In an effort to preserve their freedom, the Tunes challenge the diminutive alien Nerdlucks to a game of hoops. The aliens cheat of course, stealing the talents of some of the top stars in the NBA and transforming themselves into the impossibly talented Monstars. Now faced with the serious possibility of a loss and subsequent enslavement, Bugs recruits Michael Jordan to help them.
It's hard to believe that twenty years have gone by since Space Jam debuted. This is a movie people still enjoy watching, with new generations of kids continually discovering it. A 20th anniversary Blu-ray was recently released, and Fathom Events just brought it back to theaters for a few days. Not every movie gets that kind of special treatment. To help celebrate the milestone, we happily present some trivia for your reading enjoyment.
Here are 15 Things You Didn't Know About Space Jam.
15 It originated as a TV commercial
Space Jam would not have been possible without Nike. The sneaker company released a TV commercial in 1991 that teamed up Jordan and Bugs Bunny, and it quickly became one of those ads that immediately makes a splash and gets everyone talking. The spot was clever, original, and funny. People loved seeing the two legendary figures sharing the screen.
Some time later, rumors began circulating about a feature-length movie re-teaming the two, which in turn was accompanied by a certain amount of skepticism as to whether it would ever actually come to fruition. Jordan, by that point, had retired from basketball and was pursuing a career in professional baseball. Ghostbusters director Ivan Reitman came on as producer, trying to get the project moving. He made some significant progress, helping studio brass to see the possibilities in the concept, as well as soothing their fears about whether the Looney Tunes would work in a ninety-minute format, as opposed to one that was six minutes. When MJ decided to make his (first) NBA comeback, the production was immediately fast-tracked to capitalize on his much-heralded return to the hardwood.
14 It was the second, and last, film from director Joe Pytka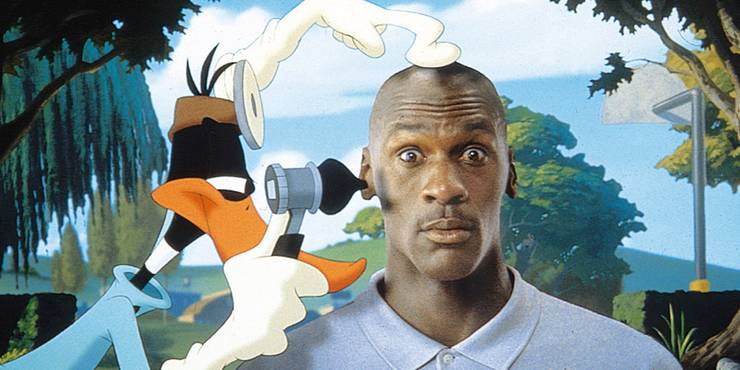 To direct this big screen marriage of the most popular basketball star of all time and America's favorite cartoon wabbit, Warner Bros. tapped Joe Pytka. The Pittsburgh, Pennsylvania native had an extensive history of commercial work, including a memorable 1989 Pepsi commercial featuring Madonna. He additionally directed a number of well-received music videos for Michael Jackson. "The Way You Make Me Feel" and "Dirty Diana" were both his handywork.
Pytka made the leap to feature film with 1989's gambling comedy Let It Ride, starring Richard Dreyfuss, Teri Garr, and Jennifer Tilly. That movie barely made a blip on the box office radar, earning only $4.9 million. Suffice it to say, his commercial experience proved more valuable in getting the Space Jam gig than his previous cinematic outing did. Still, despite the high profile of his second feature, Pytka never directed another movie again, opting to return to ads and music videos.
SCREENRANT VIDEO OF THE DAY
13 Spike Lee offered to do a rewrite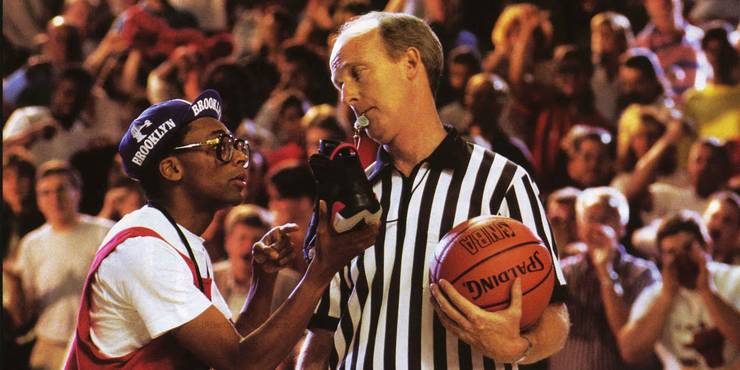 The first three drafts of Space Jam's screenplay were done by the writing team of Steve Rudnick and Leo Benvenuti, whose 1994 flick The Santa Clause became a massive hit for Disney. When they had to leave the project due to other commitments, another writing team was brought in to pen an additional draft. Tim Harris and Herschel Weingrod were experienced gag writers, having crafted Trading Places, Kindergarten Cop, and Twins. The movie also nearly had another writer jump on board — a household name filmmaker, nonetheless.
In a recent Entertainment Weekly interview, Pytka claims that Spike Lee offered to do a script polish. It made sense. Lee was friends with Jordan, and the two had done a series of commercials together, with Lee co-starring as the Mars Blackmon character from his debut film, She's Gotta Have It. Pytka says that Lee's involvement was quashed by Warner Bros. The studio executives were apparently still miffed that he turned to some famous friends to get extra financing for his 1992 epic biopic Malcolm X, which they felt made them look bad. At their behest, Lee was reportedly denied the chance to contribute.
12 A special training facility was built for Michael Jordan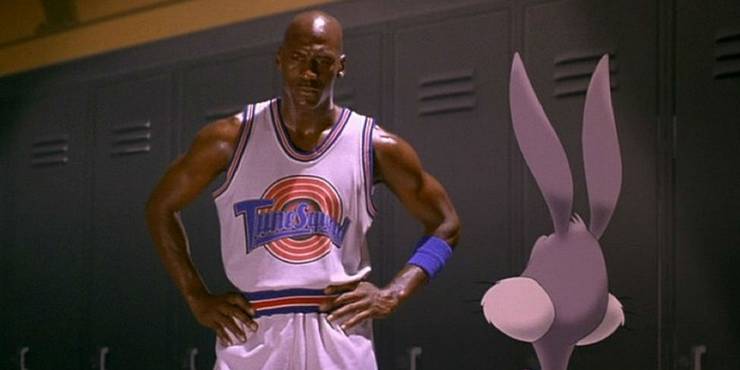 Because Michael Jordan trained year-round, he felt it was essential to have a place to continue this work, even while shooting a movie. He simply couldn't afford to slack on his exhaustive training regimen. For this reason, Warner Bros. agreed to build what came to be known as "the Dome" for their star. It was a training facility, virtually identical in functionality to the one he used in Chicago, where he could continue his workouts when he wasn't needed on set. It contained, among other things, a full-sized basketball court and a weight room.
According to the book, Space Jammin': Michael and Bugs Hit the Big Screen, by Charles Carney and Gina Misiroglu, the Dome became something of a VIP hangout. With MJ out of the Windy City and in Hollywood, a slew of stars came to chill with the hoops legend in his personal playground. Among them were Arnold Schwarzenegger, Antonio Banderas, and Steven Seagal, as well as the casts of ER and Friends.
11 It required a new way of animating old characters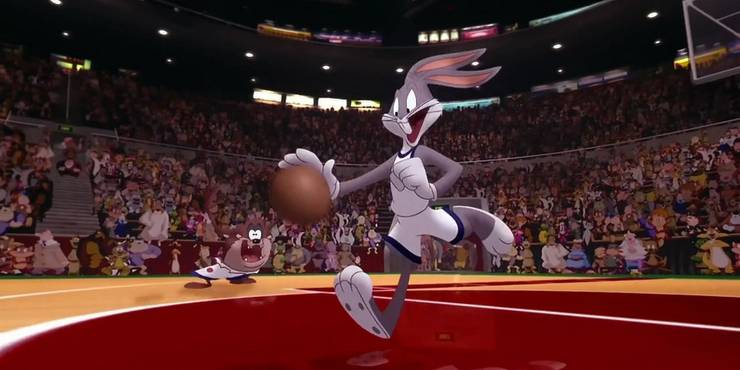 For many decades, the Looney Tunes characters were animated in the traditional way. A background was created. Often it was static, but if the characters moved, the background shifted from left to right, or right to left. Bugs and friends were generally drawn head-on, so that you got either a good frontal or rear view of them. Even under the best of circumstances, hand-drawn animation is a laborious, time-consuming process, and this method kept it as doable as possible.
Space Jam required something quite different, though. As Bugs and the others played basketball, they were required to move in ways they never had before. Shots would involve seeing the tops of their heads, or the bottoms of their feet. The camera needed to follow them as they moved in a fast-paced way. They couldn't just be animation cels in front of a background anymore. For this reason, the team of artists had to employ 3D models to help them visualize what these new angles and movements would look like. The end result allowed audiences to literally see the beloved Looney Tunes characters in a whole new way.
10 It employed a lot of animators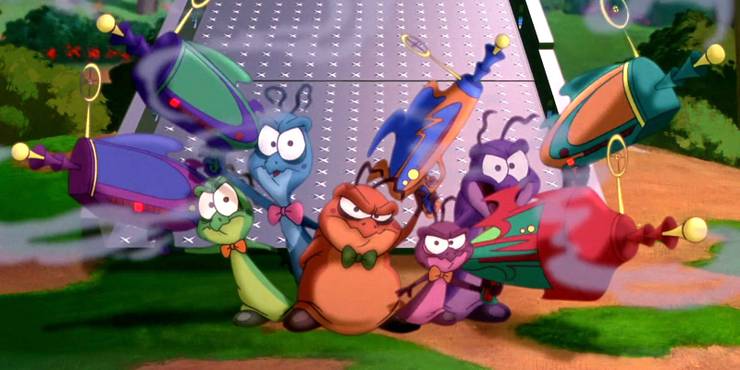 Because the animation techniques were new, a massive number of artists were needed to pull everything off. As per Space Jammin', Warner Bros. Animation, which focused on TV shows and shorts featuring the Looney Tunes characters , had about 100 animators on staff. The Feature Animation department, which focused on movies, employed an additional 200, so they were added to the team. Sixty more new artists were hired specifically for the film, while satellite studios in several countries were utilized as well, adding about 400 more artists to the tally.
All of these people had their own specific element to focus on, be it a character, a background, or some other piece of the puzzle. Their collective efforts yielded almost 40,000 completed drawings, with more than a million sheets of paper used in putting the whole shebang together. Despite having been in business for decades, the Looney Tunes had never been subject to such a complex process.
9 Carl Stalling's original music was deemed too outdated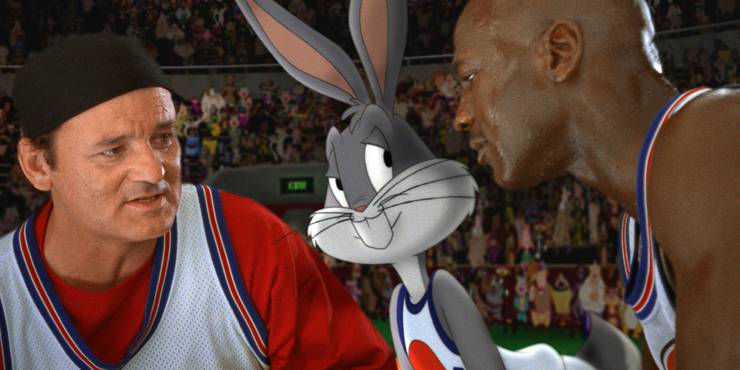 Every Looney Tunes fan around is familiar with Carl Stalling's famous music. His compositions are very closely associated with the franchise, helping to establish the silly, anything-can-happen tone that is so essential to the toons' success. Stalling's music, which was written between the 1930s and the 1950s, is an important part of the package.
The problem was that Space Jam was very much conceived to be a modern film. Its star was a current sports figure. It incorporated aliens, a sport at the peak of its popularity, and a self-referential sense of humor. According to the Space Jammin' book, Stalling's music was used as a temp track, though it soon became clear that the tunes had an outdated feel when paired with the hip, contemporary images on the screen. The producers felt it "lacked energy." Fortunately for them, noted composer James Newton Howard came on board to create a Stalling-inspired score that would also work in a modern context. His ninety-nine musician orchestra was able to stay true to the sonic legacy of the Looney Tunes, while still injecting something fresh into the mix.
8 Jordan helped pick songs for the soundtrack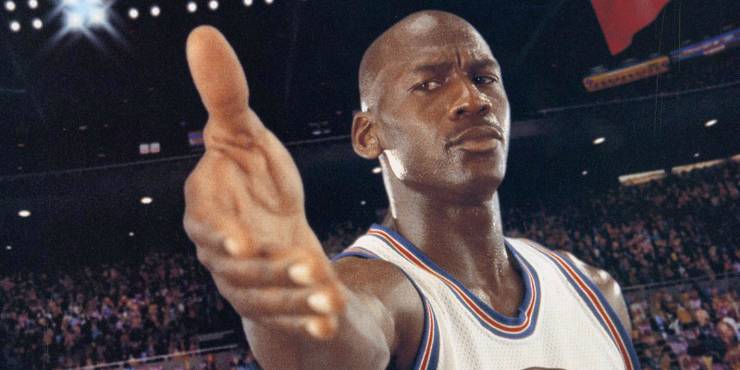 The Space Jam soundtrack was a runaway success, selling more than six million copies and reaching #2 on the Billboard 200 album chart on its way to being certified 6x platinum. (Admit it, '90s kids — you have a copy stashed somewhere at home.) The disc was packed with catchy tunes from some of the hottest artists of the day. R. Kelly's "I Believe I Can Fly" was the biggest hit off the record, turning into an inescapable Top Five smash. Seal, Coolio, Quad City DJs, and Salt-N-Pepa also contributed tracks.
The decision was made early on to use R&B songs on the soundtrack. A slew of top singers and producers in that genre were invited to submit recordings for consideration. Everyone knew what the general tone of the movie was intended to be, so that helped shape their work. After the songs were completed, Reitman and his team sat down to make the final selections. Although not an official member of the production team, Jordan — a hardcore music fan — was asked to give his input, which he gladly did. If you like the soundtrack, you can, in part, thank him for approving the songs that were ultimately included.
7 The Monstars actually have names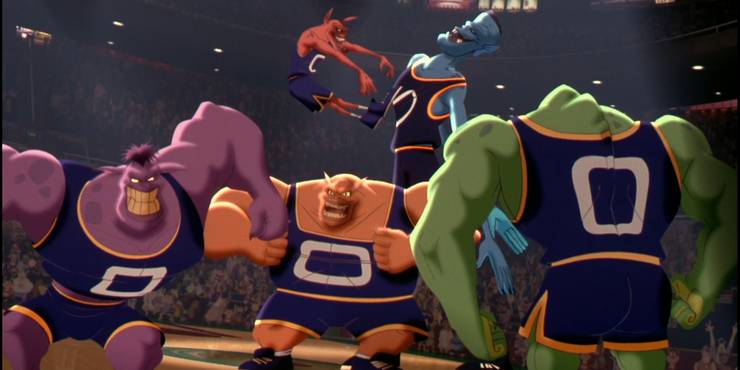 The Monstars. They are, of course, the transformed version of the Nerdlucks, sent by the villainous Mr. Swackhammer to capture the Looney Tunes. They steal the hoops abilities of some of the NBA's finest players, morphing into highly skilled slam dunkers, dribblers, and shooters. Under their new guises, these creatures pose a legitimate threat to our heroes. They don't play fair, either, which makes them even more despicable.
In the movie, they are only referred to collectively as the Monstars. None of them are mentioned by any individual names, so viewers may assume that they simply don't have monikers of their own. They do, though. In order to animate them, the art team had to come up with names they could be referred to by. The orange one is Pound, the green one is Bang, the magenta one is Nawt, the purple one is Bupkus, and the blue one is Blanko. Now you know!
6 Looney Tunes animator Chuck Jones hated it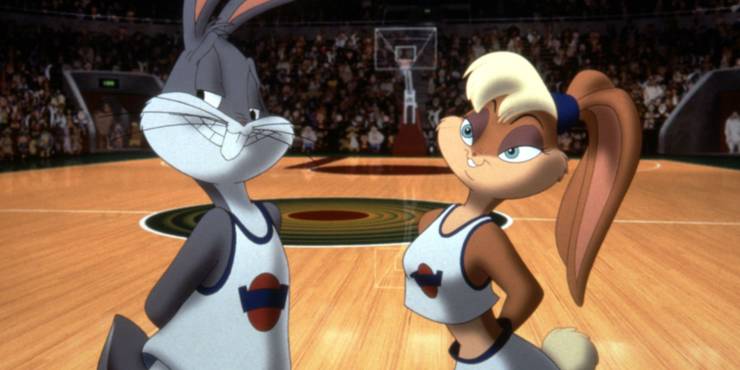 Chuck Jones is the person most closely associated with Looney Tunes, outside of perhaps voice whiz Mel Blanc. He created Pepe Le Pew, Wile E. Coyote, and the Road Runner, among others. Additionally, he wrote and/or directed many of the short cartoons we all know and love. In every way imaginable, he was a prime creative force behind the Looney Tunes.
As you might expect, Jones had some feelings about Space Jam. What you might not expect is that they weren't all that positive. Interviewed by animation blogger Trevor Thompson in 2008, he dubbed the movie "terrible." Of particular objection was the (very) slightly edgier humor. Jones insisted that Porky Pig, for instance, would never utter a line like, "I think I wet myself." The sultry Lola Bunny didn't find much favor, either. He dismissed her as substance-free. The idea that Bugs would need to enlist the help of other Looney Tunes characters — or a famous basketball star, for that matter — also rubbed him the wrong way. Last but not least, he seemed appalled by the notion of putting the beloved toons in a feature-length film, apparently believing that short films were more conducive to their strengths.
5 It spawned a lot of merchandise
https://www.youtube.com/watch?time_continue=1&v=iL8GFNh6iAE
These days, movie merchandising is common. That was also somewhat true in 1996, although fewer films got that type of treatment. (These days, the merchandising sometimes feels like it's planned before the movie.) Some of the Space Jam merch was of the standard variety. There was the soundtrack CD, a line of action figures, the requisite t-shirts, and a videogame for the PC, PlayStation, and Sega Saturn. There was even a pinball machine that you could play at your local arcade.
Some of the other pieces were a little more unusual, like Space Jam towels, for instance. Or the Bugs and Lola Koosh balls. Or this incredibly creepy Michael Jordan ceramic mug. And let's not forget the McDonald's Happy Meal toys, whose bases fit together if you had more than one. And when you rolled them across a table, the characters rotated around. (Admittedly, that doesn't sound very exciting, but what do you expect from a cardboard box filled with fast food?) Even if some of the products weren't particularly inspired, they certainly brought a tiny measure of joy to young Space Jam fans.
4 The official website was groundbreaking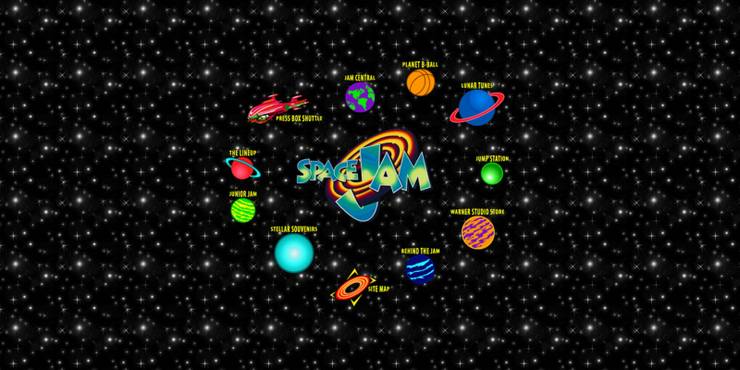 In 1996, movie websites were still in their relative infancy. Studios figured out that they could promote their films online, but it was not yet an idea that had been perfected. In fact, a lot of sites offered little more than a plot synopsis, a couple of publicity photos, and perhaps a few downloadable audio clips. The site created for Space Jam helped to usher in a whole new way of hawking motion pictures on the internet.
An amazingly detailed Rolling Stone article tells the story. Don Buckley, a Warner Bros. VP for advertising and publicity, hired a team of web designers to create an official site that would feel like a true offshoot of the movie itself. They delivered big time. The background consisted of a galaxy of stars, and people could access different areas by clicking on one of multiple planets. The usual pictures and sound clips were accounted for, but it also contained Quicktime videos of Jordan's "Dome" workout center, postcards you could send to your friends, a kid-friendly area with coloring pages, screen savers, and tons of other cool stuff. It was far more immersive than previous sites designed to promote movies.
And here's the best part: after two full decades, the site is still online!
3 It got a lot of awards love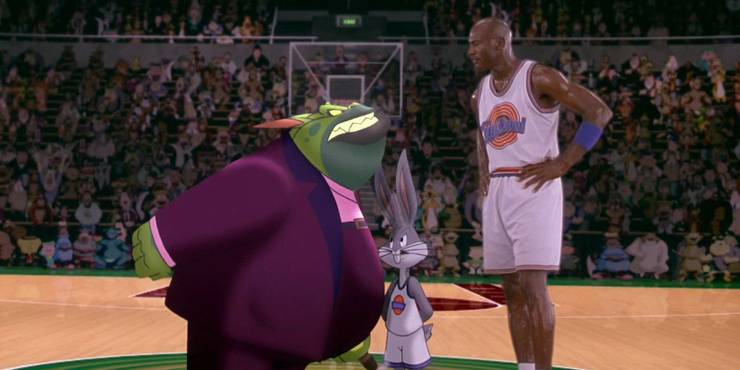 As you doubtlessly know, Space Jam wasn't exactly what you would consider "awards bait." It was not nominated for Best Picture at the Oscars, and neither Michael Jordan nor Bugs Bunny received any love from the Academy. The Golden Globes didn'yt give the movie any nominations, either. There are, however, a lot of awards out there beyond those biggies, and some of the nominating bodies felt that Space Jam was well worth honoring.
The Annie Awards, which recognize notable contributions in animation, gave it their award for Best Individual Achievement: Technical Achievement. They also nominated it as Best Animated Feature. The Satellite Awards, given out by the International Press Academy to honor "excellence in the areas of Motion Pictures, Television, Radio, and New Media," nominated Space Jam for Best Motion Picture – Animated or Mixed Media. R. Kelly's I Believe I Can Fly was awarded a Grammy for Best Song Written Specifically for Motion Picture or Television, whereas MTV gave it a nod for Best Movie Song. Finally, the movie won Best Use of Animation in a Motion Picture Trailer from the World Animation Celebration. Even if it didn't get any love from the "big" awards, there was a lot of admiration for the animation and musical elements of the film among other groups.
2 It wasn't as big a hit as you think it was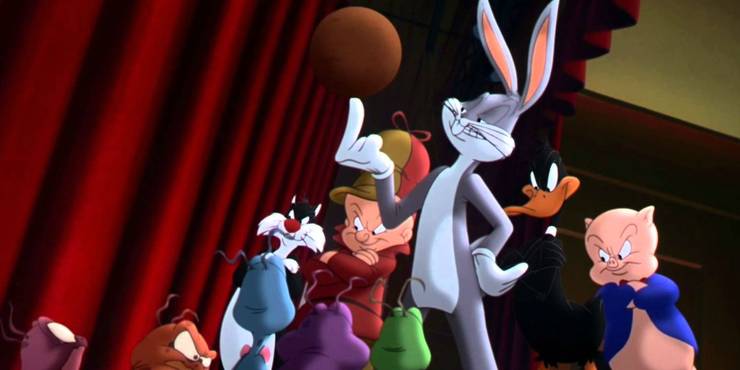 Space Jam was a runaway success, right? Not so fast! When it was released in 1996, the movie was a hit, but not a bonafide blockbuster. The total box office take in North America was $90 million. That's definitely not a number to scoff at, especially back then, but that total was only enough to make it the 18th most popular film of the year. Fifteen movies crossed the $100 million mark in '96, meaning that the John Travolta drama Phenomenon, the Goldie Hawn/Better Midler/Diane Keaton comedy The First Wives Club, and Arnold Schwarzenegger's Eraser were all bigger hits at the time. The year's #1 movie, Independence Day, made more than three times what Space Jam did, raking in $306 million.
And while the movie may have held on to its popular appeal over the years, the reviews have always been fairly brutal. In the Washington Post, critic Rita Kempley said, "this overly commercial enterprise is almost as hareless [sic] as Jordan's bald head." Peter Stack of the San Francisco Chronicle dubbed it "brain-deadening," while Entertainment Weekly's Lisa Schwarzbaum gave it a D+, citing it as an example of "greed promoted as synergy." One of the few critical champions of Space Jam was Roger Ebert, who awarded the movie three-and-a-half stars, calling it "delightful" and "a family movie in the best sense."
Space Jam may now be regarded as a modern favorite, but the truth is that, in its time, the film was only marginally successful on a financial level, and largely unsuccessful on a critical level.
1 A sequel is (finally) on the way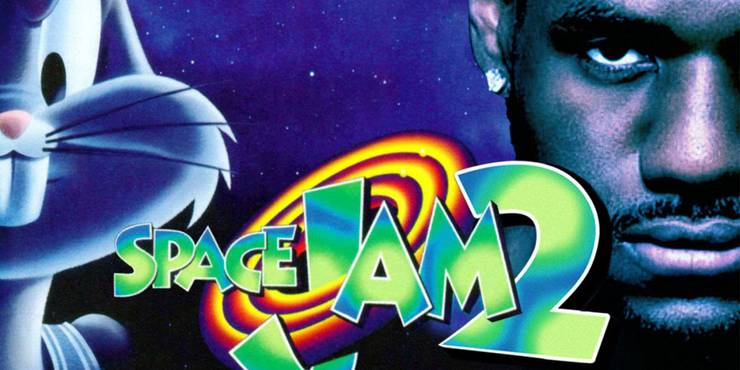 Given Space Jam's ongoing popularity, it's something of a surprise that there has never been a sequel. That's not because Warner Bros. hasn't been trying. For years, there have been various attempts to launch an official second chapter. Part of the delays were due to the fact that no basketball player has had the same massive, across-the-board popularity that Jordan enjoyed in his heyday (although MJ recently recommended the Los Angeles Clippers' Blake Griffin to star to star).
We do know that a sequel has formally made some headway in recent years. LeBron James, easily the one present-day hoops star to come anywhere close to Jordan's appeal, is set to be the lead in the movie. Justin Lin — the man at the helm of of four Fast and Furious pictures, as well as the recent Star Trek Beyond — may end up sitting in the director's chair. Further specifics on the next Space Jam chapter are scarce, probably because it's still in the pre-production phase. It does, however, appear that fans will finally be getting a long-awaited follow-up. Let's hope it measures up.
—
What's your favorite part of Space Jam? How many times have you seen it? Why does it hold a special place in your heart? Tell us all about it in the comments.
NextSuicide Squad: Kill The Justice League ⁠— 8 Arkham Villains Redditors Would Love To See
About The Author
Mike McGranaghan (97 Articles Published)
Mike McGranaghan is a member of Screen Rant's list team. He has been the film critic for The Aisle Seat website for more than twenty years, and his reviews also appear weekly on the radio stations of Sunbury Broadcasting Corporation. Other outlets that have published his work include Film Racket, Daily Grindhouse, and One Perfect Shot. Mike is a member of the Broadcast Film Critics Association, as well as the Online Film Critics Society. He is the author of two published books. The first, "Straight-Up Blatant," is a collection of movie-related essays. The second, "My Year of Chevy," is a film-by-film analysis of Chevy Chase's career. A fan of both mainstream Hollywood releases and independent productions, Mike can be found tweeting about cinema of all varieties @AisleSeat. For the record, his favorite movie is "Star Wars."
More From Mike McGranaghan