---
Blazing Saddles Remake with Cats & Dogs Moving Forward
---
Blazing Saddles, the 1974 satirical western from Mel Brooks and Gene Wilder, is being reimagined as an animated family film set in a world of anthropomorphic animals. The new version, titled Blazing Samurai, will focus on a dog who wants to be a samurai and is tricked by a warlord cat into becoming sheriff of a dreary town under his control. A town almost entirely populated by cats.
Blazing Samurai has had a long and winding road to completion. Announced back in 2015, the rights to the film and director's chair changed hands numerous times, and the project has neared cancelation in a "just can't kill it" story that rivals Netflix's Animal Crackers, which finally hit the platform itself late in July. A new financial backer has recently injected some funds into the project, allowing work to continue during the pandemic at Cinesite Montréal and Vancouver for a hopeful summer 2021 release.
SCREENRANT VIDEO OF THE DAY
According to Deadline, that backer is Adrian Politowski and Nadia Khamlichi's Align production company, which has squared up the Blazing Samurai budget at $46 million, and will be only one of Align's promised five projects a year. Align has a lot of money to throw around, about $200 million to be exact, and they seem especially confident in the potential of Blazing Samurai among their slate of mid-budget animated features.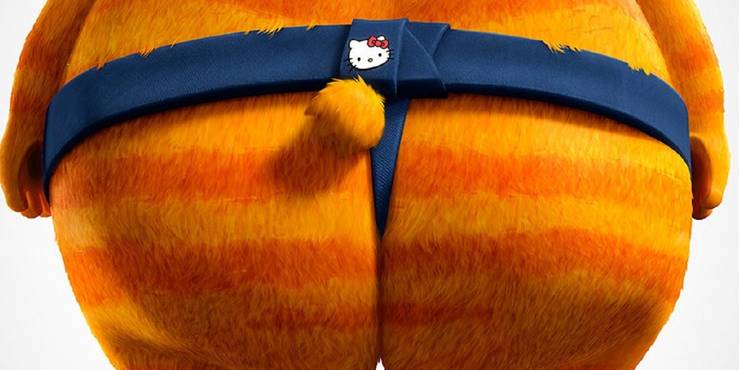 It seems that, especially during the time of COVID-19, CG animation will only grow in prevalence, with even the legendary Studio Ghibli recently caving in and making a 3-D film. While Blazing Samurai has a strange premise it has the potential to succeed, especially given the talent behind it. The film, written by Ed Stone and Nate Hopper, is now being directed by Mark Koetsier, animator and storyboard artist on dozens of animated films, most recently the delayed Minions: The Rise of Gru. Blazing Samurai will be his first feature director credit. Rob Minkoff and Adam Nagle are producing. The voice cast includes Michael Cera, Samuel L. Jackson, Ricky Gervais, Djimon Hounsou, and in a bit of meta cheekiness, Mel Brooks.
Blazing Saddles is an iconic work, and if Blazing Samurai does it any justice at all as a pseudo-remake, it should at least stand out against the usual background of animated children's films. It'll be interesting if not surreal to see a samurai story based on a western, as it's usually the other way around, and generally even more obvious than a straight-up remake. That said, there are a lot of different companies involved here, and projects that get tossed around like a hot potato for several years don't have a history of being worth all that effort in the end. Thankfully for Blazing Samurai, the children who make up its demographic probably haven't seen the masterpiece that inspired it, so they won't care too much if it doesn't stack up.
Source: Deadline
The Batman's Best Villain Change Is Falcone (Not Penguin Or Riddler)
About The Author
Lucas Bermudez (71 Articles Published)
Lucas Bermudez is a recent Miami University graduate with a degree in media and English and a lot of free time to watch TV. He was twice selected for the department's professionally-produced "Capstone Pictures," writing the screenplay both times, but has since graduation turned his attention to writing news articles for ScreenRant because student films don't pay the bills. Despite a deep personal love for animation and comics, Lucas makes it his mission to know at least a little about all things pop culture, because you never truly know who you'll have to make small talk with at a party.
More From Lucas Bermudez