---
Daniela Nieves & Sisi Stringer Interview: Vampire Academy
---
Based on the novels by Richelle Mead, the first four episodes of Vampire Academy will be available to stream on Peacock starting September 15. With Julie Plec and Marguerite MacIntyre serving as executive producers, the series follows half-vampire Rose Hathaway (Sisi Stringer, Mortal Kombat) as she attempts to finish her education and prove that she is fit to be the Guardian of her royal best friend, Lissa Dragomir (Daniela Nieves, Five Points).
The main cast also includes Kieron Moore, André Dae Kim, J. August Richards, Anita-Joy Uwajeh, Mia McKenna-Bruce, Rhian Blundell, Jonetta Kaiser, and Andrew Liner.
SCREENRANT VIDEO OF THE DAY
Stars Daniela Nieves and Sisi Stringer chat with Screen Rant about their love for the book series and the friendship between Rose and Lissa.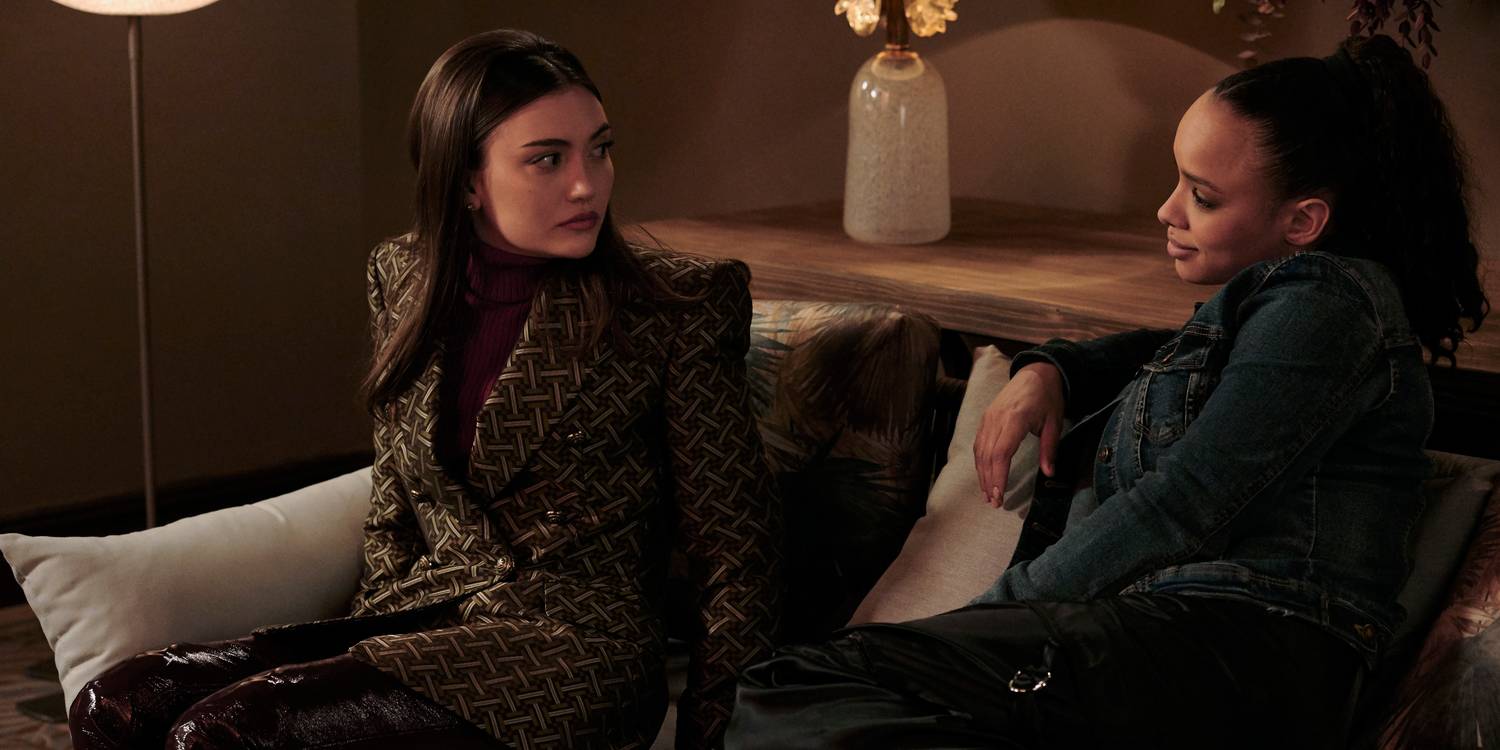 Screen Rant: Have either of you read the series? Or was there just something about the show that stuck out to you?
Sisi Stringer: Absolutely. I read the books as a young teen and I loved them. I loved them. It was like Twilight era, as well, so I was consuming a little bit of YA vampire content. And I loved them. I loved the character of Rose. I loved the relationships. I loved all the romance and the sexy stuff. So when I got this audition, I was just so excited. I was so excited. I called my sister and was like, "Guess who I'm gonna audition for?!"
Daniela Nieves: Me, on the other hand, hadn't even heard of the books.
Sisi Stringer: And they were, like, bestsellers!
Daniela Nieves: I still don't know why I didn't know about them. But I just remember that I got the audition, and I saw that it was Vampire Academy, and I was like, "Oh, that sounds cool." But then I read the sides that we were given, and I loved them. I remember reading it and being like, "Wow, I really hope that I get a callback for this. I can tell this is going to be such a cool show." And I remember I texted my manager and was like, "Do you think I'll get a callback? Do you think that they'll like my tape?" It was like, "We'll just see." And then sure enough, I got the callbacks. And then I ended up reading the books after I booked the role. And I finished the first book in like, literally two days. I mean, it was amazing.
Sisi Stringer: When did you watch the movie?
Daniela Nieves: I watched the movie when we were like halfway through filming.
Sisi Stringer: What?!
Daniela Nieves: Yeah, I took a really long time before I saw the movie.
Sisi Stringer: Oh my gosh. By that time, I'd probably watched it eight times. When I first got the audition, I was like, "Time to brush up." And I watched it then, I watched it again during the audition process, and then so many times during filming. It's a guilty pleasure of mine. Definitely.
Screen Rant: I was a huge fan of the books as well—also during the Twilight era.
Sisi Stringer: Yes!
Screen Rant: One thing that I remember the most is the friendship between Lissa and Rose. Is the show going to heavily incorporate that in there?
Daniela Nieves: Oh, definitely. I mean, they're literally the center of all the change that's going to happen in this vampire world. It's so traditional and hasn't changed its rules for centuries. Their love for each other and their unconditional bond is really what is the catalyst for them to say, "You know what? We're strong women, let's make a change, because we don't want to live like this."
Sisi Stringer: Absolutely. Yeah, you're right. It's the thing. It's like the inciting incident, and it's the first domino basically. And then you feel the ripples of that throughout the entire story—in the Dominion, in the class system within the rich and the poor, and the royalty and all of that kind of stuff.
Screen Rant: Sisi, I love Rose. She's an iconic character. I love that she can be super intense when the situation calls for it, but she's also got this really funny and witty side. Are we going to see that, in the show, as well?
Sisi Stringer: Absolutely, absolutely. And I always say, the scariest thing about Rose is how similar we are. I'm definitely outspoken and headstrong and strong-willed and so passionate, but that passion can sometimes come out in not the best ways and Rose is quite explosive and volatile, and all of that kind of behavior. And obviously she's a fighter as well—in the arena and off. But all of that stuff comes from a place of love and from being protective of what's important to her, particularly Lissa. She's always willing to go to bat for Lissa. I would fight anyone for Lissa.
Screen Rant: Daniela, how is Lissa going to handle balancing all the stressors and emotions she's going through when we meet her in the series?
Daniela Nieves: Yeah, I mean, in Season 1, I will say she goes through a lot. I mean, a lot of things happen in Season 1. And I will say, Lissa is definitely more resilient than I am. I would have been checked out. I would've been done. But she just gets back up, and I think that a huge part of who Lissa is…she starts out as this character who has all the qualities and the potential to be so great, but she doesn't even realize it herself.

And she has so many qualities that a leader would have. One of those is the resilience and being able to get knocked down, and no matter what's going on and what people are saying or believing, she still does what she wants. She will have her Guardian-Dhampir best friend. She'll have the outcast as her boyfriend. She'll definitely stand up for whatever. And I think that throughout the series, we'll definitely see a lot of that.
Vampire Academy Synopsis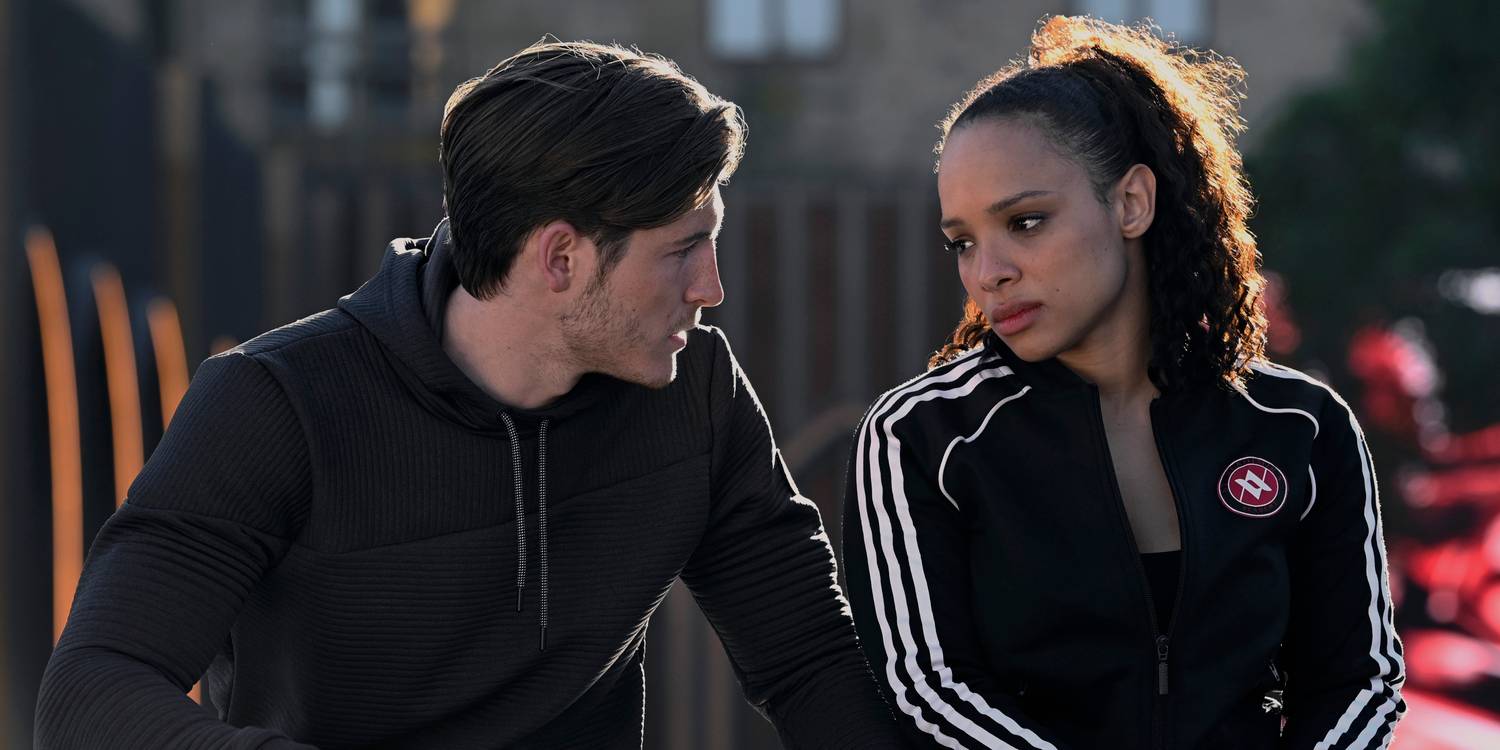 From executive producer Julie Plec comes a story of romance, friendship, death, sex, and scandal. Vampire Academy is based on a series of young adult paranormal romance novels by international bestselling author Richelle Mead. In a world of privilege and glamour, two young women's friendship transcends their strikingly different classes as they prepare to complete their education and enter royal vampire society. This serialized and sexy drama combines the elegance of aristocratic romance and the supernatural thrills of the vampire genre.
The first four episodes of Vampire Academy will be available to stream on Peacock starting Thursday, September 15, with additional episodes added weekly.