---
Do Revenge Review: Fun & Clever High School Thriller Celebrates Teen Genre
---
There is a great tradition in the teen movie genre of adapting esteemed works of literature and transplanting their stories into a high-school setting. On the surface, Jennifer Kaytin Robinson's Do Revenge appears to be another entrant in that canon. The bones of its premise are plucked from Patricia Highsmith's thriller Strangers on a Train, twisting that story's version of the so-called perfect crime: Two people, unconnected except by a chance encounter, committing murders on each other's behalf. But the relationship between Robinson's film and Highsmith's novel, or even Hitchcock's 1951 movie version, doesn't really go beyond the logline. Instead, Do Revenge cultivates that façade to get closer to its real adaptational interest — teen movies. 2010's Easy A played this game, too, but while that film's references are styled as playful winks to the audience, Robinson cannibalizes the past as a way to speak to the present, tastefully blending tropes, aesthetics, and sensibilities of previous decades with those of today to create something that feels like it belongs to the 2020s.
SCREENRANT VIDEO OF THE DAY
Do Revenge opens with the catastrophic end to Drea's (Camila Mendes) junior year. Top of the social food chain at the preppy Ivy-feeder Rosehill, which she attends on a scholarship, she is dealt a major blow when a revealing video made for her boyfriend Max (Austin Abrams) ends up leaked to the whole school. Her attempt to deal one back, punching her now-ex in the face in front of everyone, backfires, and she's placed on probation for the year that will make or break her dream to attend Yale. Enter Eleanor (Maya Hawke), a wealthy social outcast who is just about to transfer to Drea's school, and who attends the tennis camp where Drea works her summer job. After learning of her plight and jumping on a chance to offer a ride when her car breaks down, Eleanor shares that she, too, knows what it's like to be ruined. When she was 13, a Rosehill classmate of Drea's, one Carissa Jones (Ava Capri), outed her at a day camp by falsely claiming Eleanor tried to kiss her by force, an experience that has left lingering psychic scars. Returning for the fall semester only deepens their respective grudges, until they figure out the perfect path to consequence-free catharsis — "team up and do each other's revenge."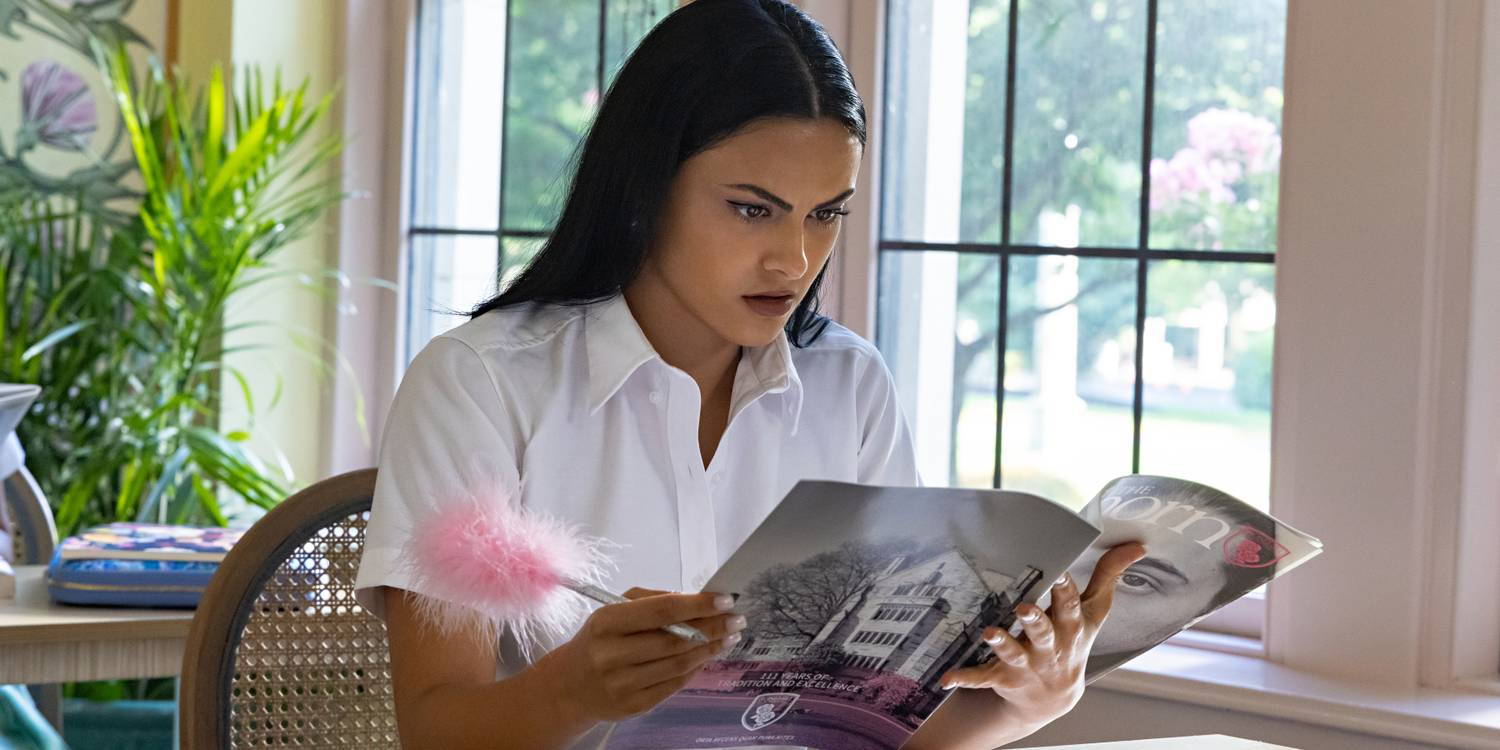 While this movie is powered by its twisty, revenge-thriller narrative engine, which is strong even with its have-cake-and-eat-it-too approach to the third act character arcs, much of the joy of watching it comes from experiencing its synthesis of past and present. On the one hand, Do Revenge feels very current. It is diverse and socially conscious, making note of differences in race, class, sexuality, and gender identity, and their respective impact on one's social capital, with no sense of cultural taboo. It takes the issues of the #MeToo movement as a central theme, and its "big man on campus" is more of a Timothée Chalamet type than the sports team captains of yore. It sports a quippy, meta sense of humor, incorporates text-message bubbles into the mise-en-scène, and, yes, is full of Easter eggs.
But it also goes to great lengths to evoke standout teen movies of past eras, in a way that's more than just a game of spot-the-reference. It's less the viewer noticing that Drea's striking, ever-changing outfits are an homage to Clueless, but that, through Robinson's confectionary visual style and the makeover dynamic between Drea and Eleanor, the movie sometimes feels like Clueless. Or Heathers. Or Mean Girls. Do Revenge openly channels its generic forebears not as a cynical nostalgia cash-in, but to engage with media the way one does in the streaming era. Take this movie's soundtrack: As is typical of the genre, Do Revenge uses music as a way to stay rooted in a specific time and place, and needle drops of such recent hits as Olivia Rodrigo's "Brutal"and Billie Eilish's "Happier Than Ever" are deployed to great effect. But also sprinkled throughout are a number of songs from the '90s, and their presence in the soundscape feels just as natural. Growing up with an inexhaustible library of culture at one's fingertips means never quite shaking the influence of the media that came before, and in Do Revenge, teen movie references work to recreate that feeling.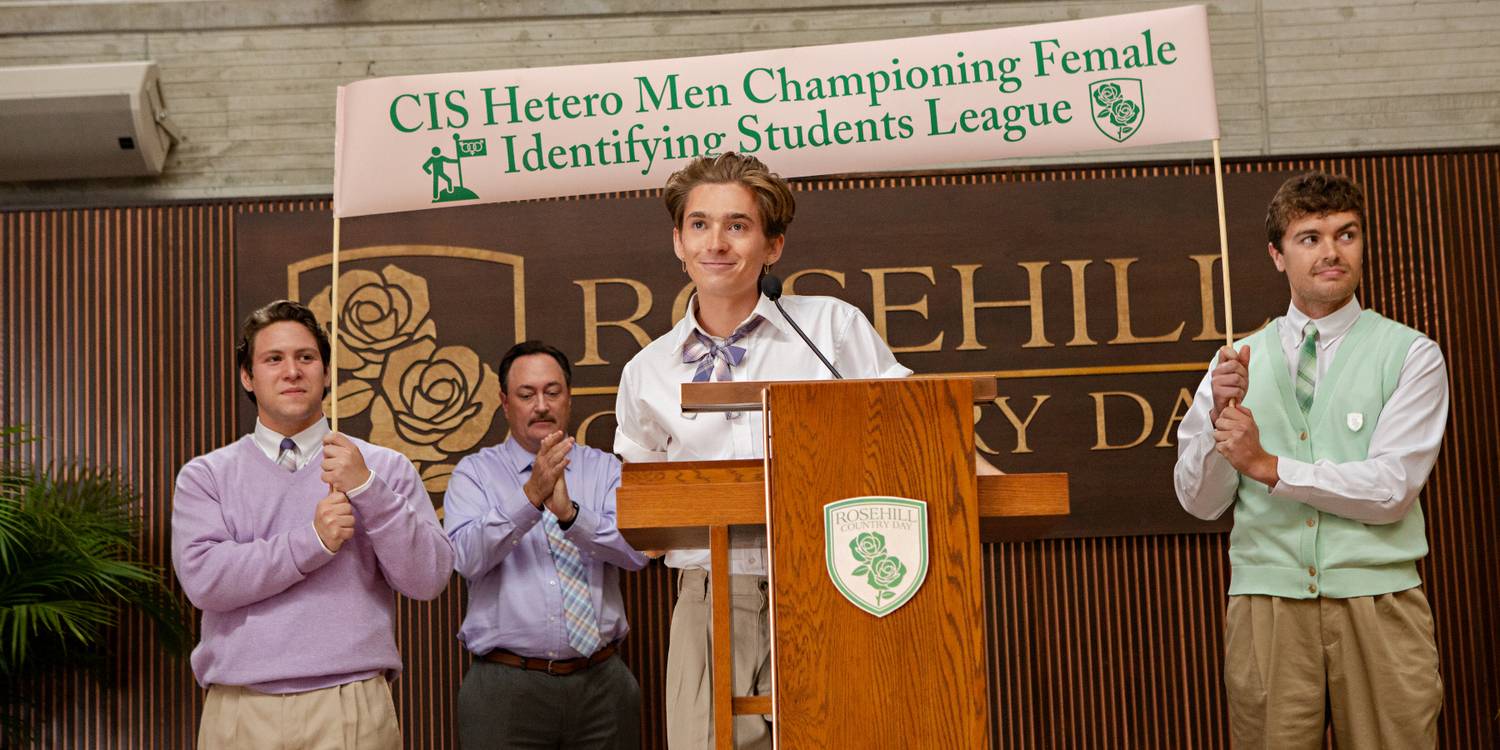 Of course, the danger of invoking great movies is that it constantly invites comparison (Easy A, for one, bites off a bit more of Ferris Bueller's Day Off than it can chew). Do Revenge mostly manages to emerge unscathed by being so committed to building its own thing from the aggregate, but seeing the ghost of Heathers makes one wish the satirical critique was a bit more biting. Still, Robinson's film is not without things to say, and the combination of a dialed-up Mendes and a dialed-in Hawke make receiving that message a fun, engrossing experience. It is, in other words, exactly what it set out to be, and with any luck, it'll be named alongside the titles it so admires on many a teen movie listicle to come.
Do Revengebegan streaming on Netflix Friday, September 16. The film is 118 minutes long and is currently unrated.