---
Every Studio Ghibli Film (And What They Were Inspired By)
---
Studio Ghiblihas produced many animated features that are praised for their imaginative storytelling and characters, though all of the films tend to take inspiration from other media sources. Based in Tokyo, Japan, the animation studio was founded in 1985 by directors Hayao Miyazaki and Isao Takahata along with producer Toshio Suzuki. Studio Ghibli was founded after the success of Nausicaä of the Valley of the Wind, Miyazaki's 1984 post-apocalyptic animated feature based on his manga series of the same name.
SCREENRANT VIDEO OF THE DAY
Though Miyazaki and Takahata had some previous acclaim in the Japanese film and TV industry, they truly enjoyed critical and commercial success with their Studio Ghibli movies. Five of the studio's titles – Spirited Away, Princess Mononoke, Howl's Moving Castle, Ponyo, and The Wind Rises – are among Japan's highest-grossing films at home and worldwide. Many Studio Ghibli releases have been highly acclaimed, with a few of them garnering Oscar nominations. Spirited Away won the Academy Award for Best Animated Feature in 2003, becoming the first and so far only hand-drawn and non-English film to receive the honor.
Studio Ghibli films take their inspiration from a variety of different sources. A few of their titles have been adapted from Miyazaki's manga works, but many are based on manga series or books from other authors. Though these films are based on existing media, the classic Studio Ghibli style still shines through. Here's every Studio Ghibli movie and what they were based on or inspired by.
Castle in the Sky (1986)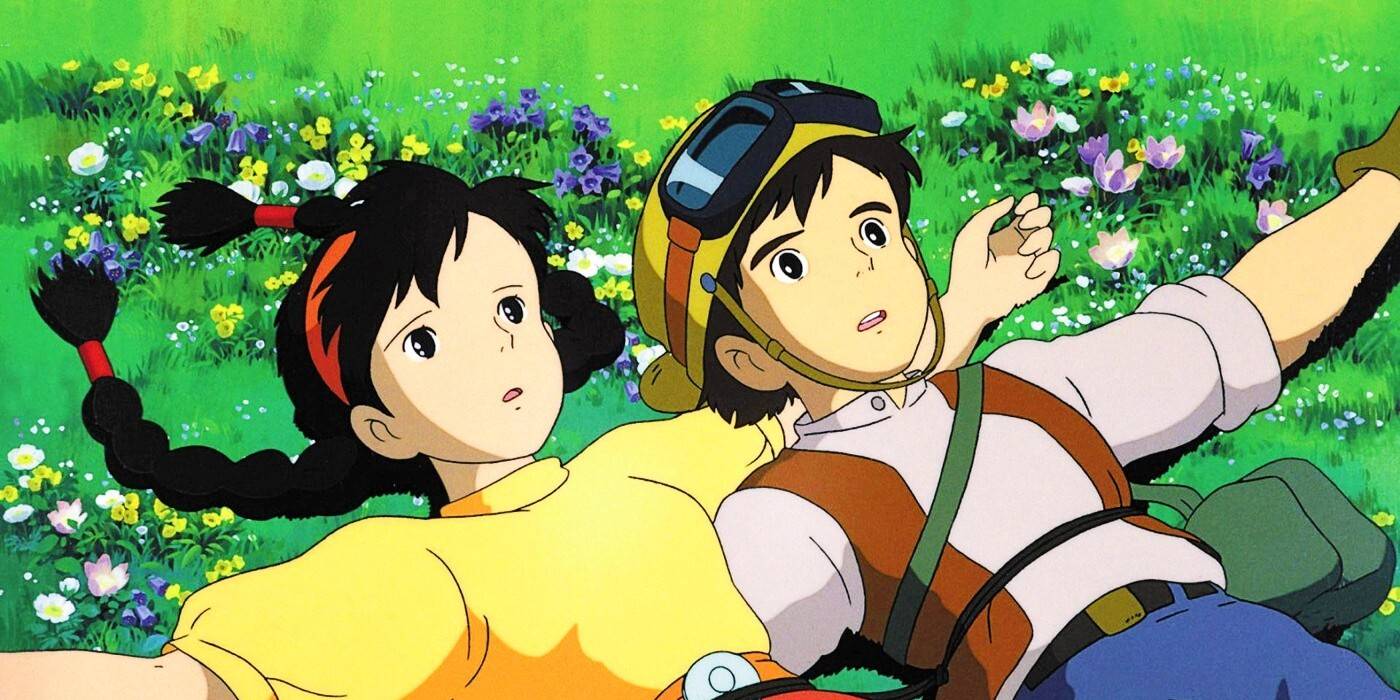 Hayao Miyazaki's Castle in the Sky was the first animated feature produced for Studio Ghibli. Set in the late 19th century, the movie focuses on a boy and girl who are trying to protect Sheeta's crystal pendant from being stolen while also looking for the titular floating castle in the city of Laputa. Castle in the Sky was partially inspired by Jonathan Swift's satirical fantasy novel Gulliver's Travels, in which Laputa is a floating island propelled by a giant crystal and controlled by the island's citizens. However, Castle in the Sky also makes references to the Hindu epic Ramayana, as Colonel Muska says that Laputa's fire is "Indra's arrow in Ramayana," and Sheeta's name sounds similar to Sita, the female protagonist of that story.
Grave Of The Fireflies (1988)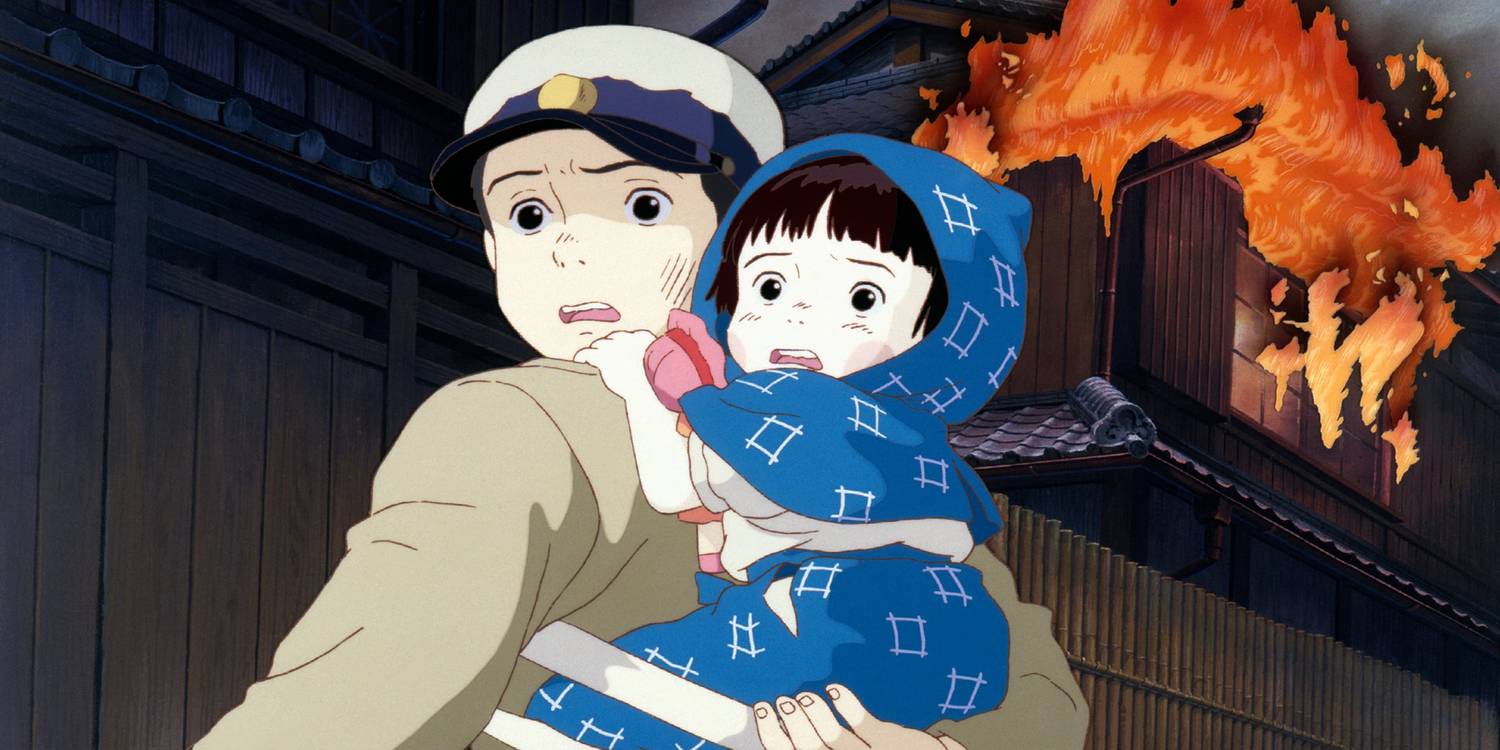 Isao Takahata's Grave of the Fireflies is a tragedy set in Kobe, Japan, during the final months of World War II (before the atomic bombing of Hiroshima). The devastating Studio Ghibli film focuses on two siblings, the teen Seita and his younger sister, Setsuko, who are fighting to survive after the death of their mother. Grave of the Fireflies is based on a 1967 semi-autobiographical short story of the same name by Akiyuki Nosaka. The author revealed in a 1994 interview with Animerica magazine (via Ghibli Blog) that he'd received many offers to adapt his story into a live-action film, but after seeing the storyboards for Takahata's anime adaptation, he concluded that animation was the best method with which to tell the tragic tale.
My Neighbor Totoro (1988)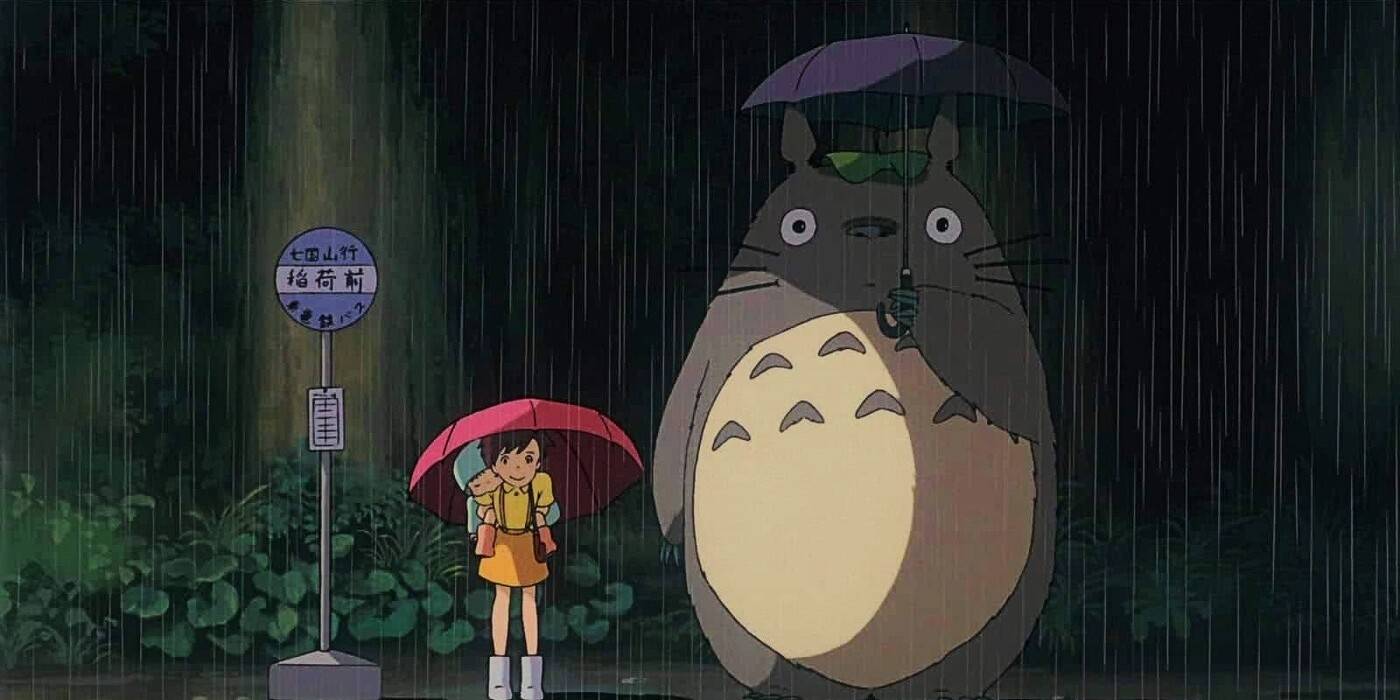 Hayao Miyazaki's My Neighbor Totoro – the titular character of which has become the mascot for Studio Ghibli – is a fantasy film about sisters Satsuki and Mei (voiced by Dakota and Elle Fanning in Disney's English-language version of My Neighbor Totoro) who begin to interact with friendly woodland spirits near their new rural home in 1950s Japan. In an interview in the book The Place Where Totoro Was Born (via Anime News Network), Miyazaki says he was first inspired to create a film with a rural Japanese setting while he was working on the 1974 anime series Heidi, Girl of the Alps. He went to Switzerland to learn how to draw its plants and wildlife and decided that he preferred the greenery of Japan. He then decided he wanted to make a film that would showcase how spectacular Japan's nature is. Miyazaki achieved that with My Neighbor Totoro, a movie that's a love letter to the environment.
Another possible influence on the Studio Ghibli film My Neighbor Totorois the Norwegian fairy tale "The Three Billy Goats Gruff." The fluffy gray forest guardian Totoro gets his name from four-year-old Mei mispronouncing the Japanese word for "troll," and Satsuki thinks her little sister is referring to a character in one of their books. Later, at the end of the film, Mei and Satsuki's mom is seen reading "The Three Billy Goats Gruff" to her daughters. Even if it's not a direct influence, it is fun to see the classic fairy tale referenced in Miyazaki's film.
Kiki's Delivery Service (1989)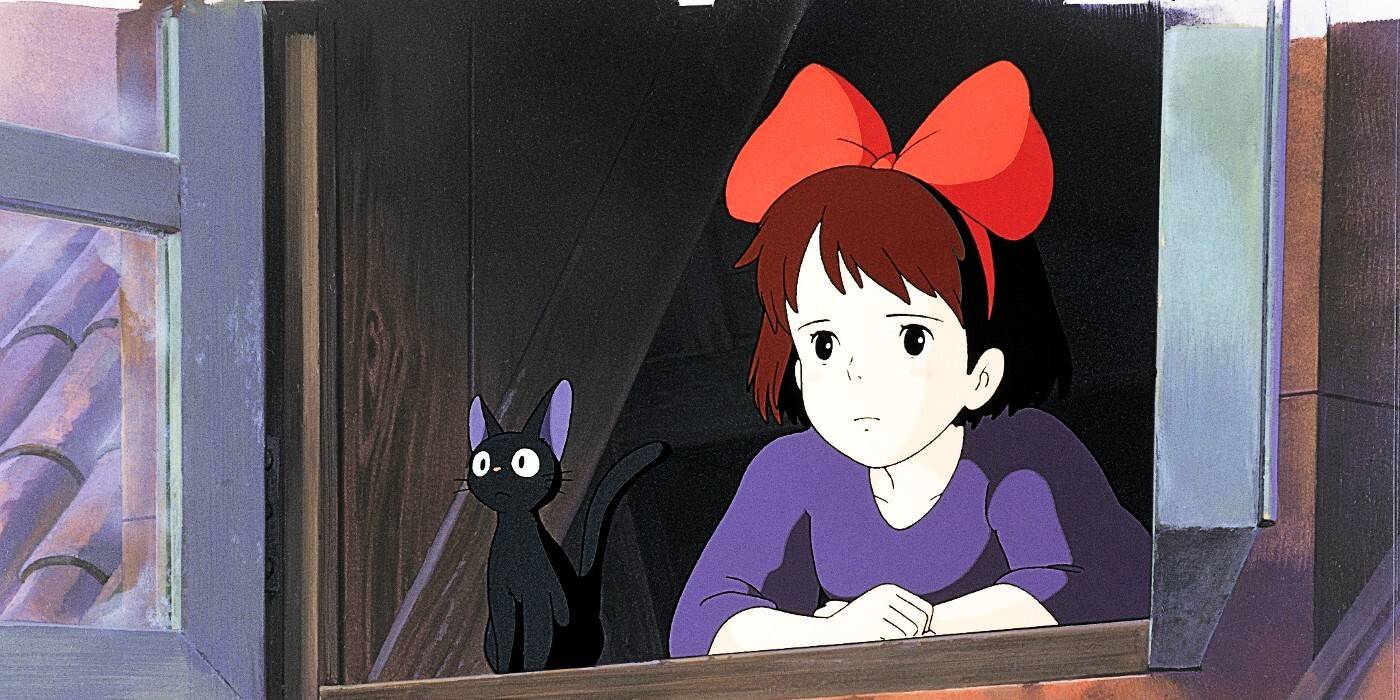 Kiki's Delivery Service, directed by Hayao Miyazaki, is a fantasy and coming-of-age story that focuses on Kiki, a teenage witch who moves to the city of Koriko. She makes a living delivering baked goods by broomstick in exchange for lodging from Osono, a kind bakery owner. The Studio Ghibli film was adapted from the 1985 children's fantasy novel of the same name by Eiko Kadono. While the book tells more of an episodic story, Miyazaki decided to add more setbacks and feelings of loneliness to the movie's script in order to better illustrate the themes of growing up and being independent.
Only Yesterday (1991)
Isao Takahata's Only Yesterday is a drama about Taeko Okajima, a 27-year-old unmarried woman who decides to take a trip to visit her older sister's in-laws in the countryside. During the trip, she becomes nostalgic for her younger self and looks back on old memories, both good and bad. The Studio Ghibli film is based on the 1982 manga of the same name by Hotaru Okamoto and Yuko Tone.
Porco Rosso (1992)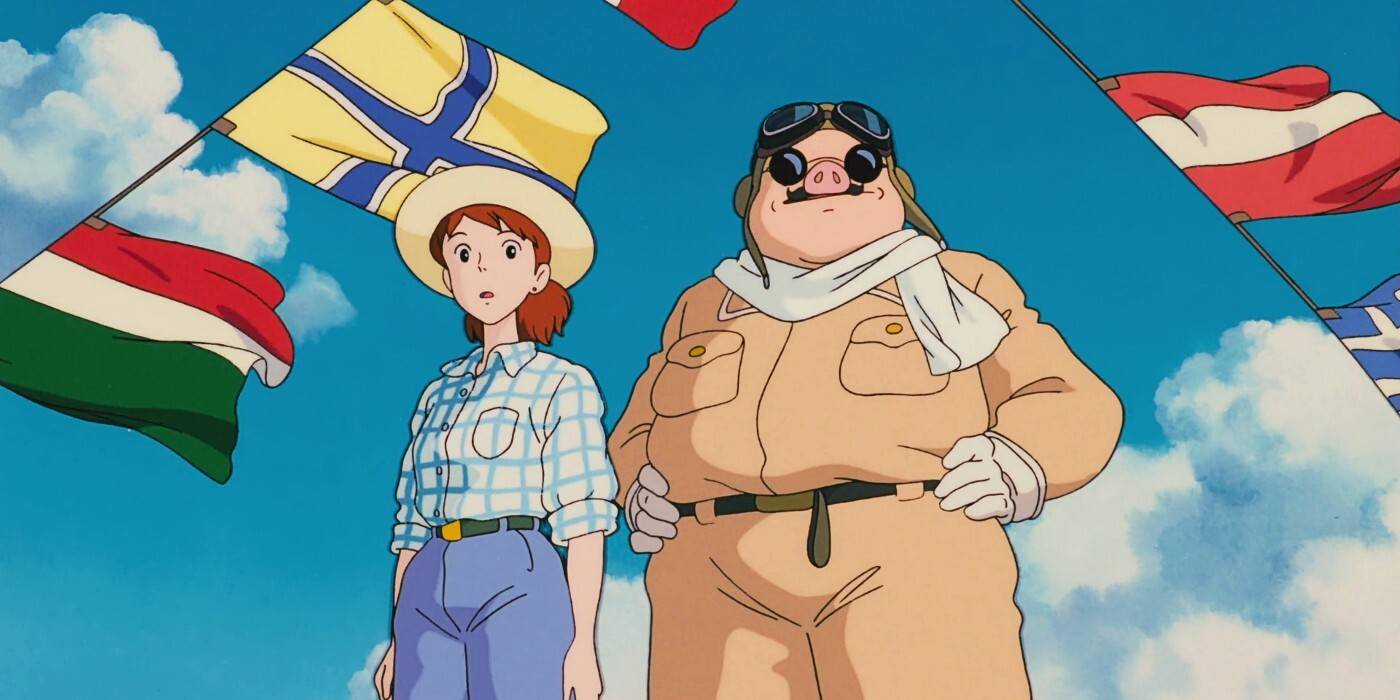 Porco Rosso, which is still due a sequel, is an adventure-fantasy film set in 1929. The Hayao Mizaki-helmed Studio Ghibli film focuses on Porco Rosso, a former World War I fighter pilot who now works as a freelance bounty hunter tracking down air pirates. He has also been cursed to have a pig's head. Porco Rosso was based on Miyazaki's three-part 1989 manga Hikōtei Jidai, also known as The Age of the Flying Boat.
Ocean Waves (1993)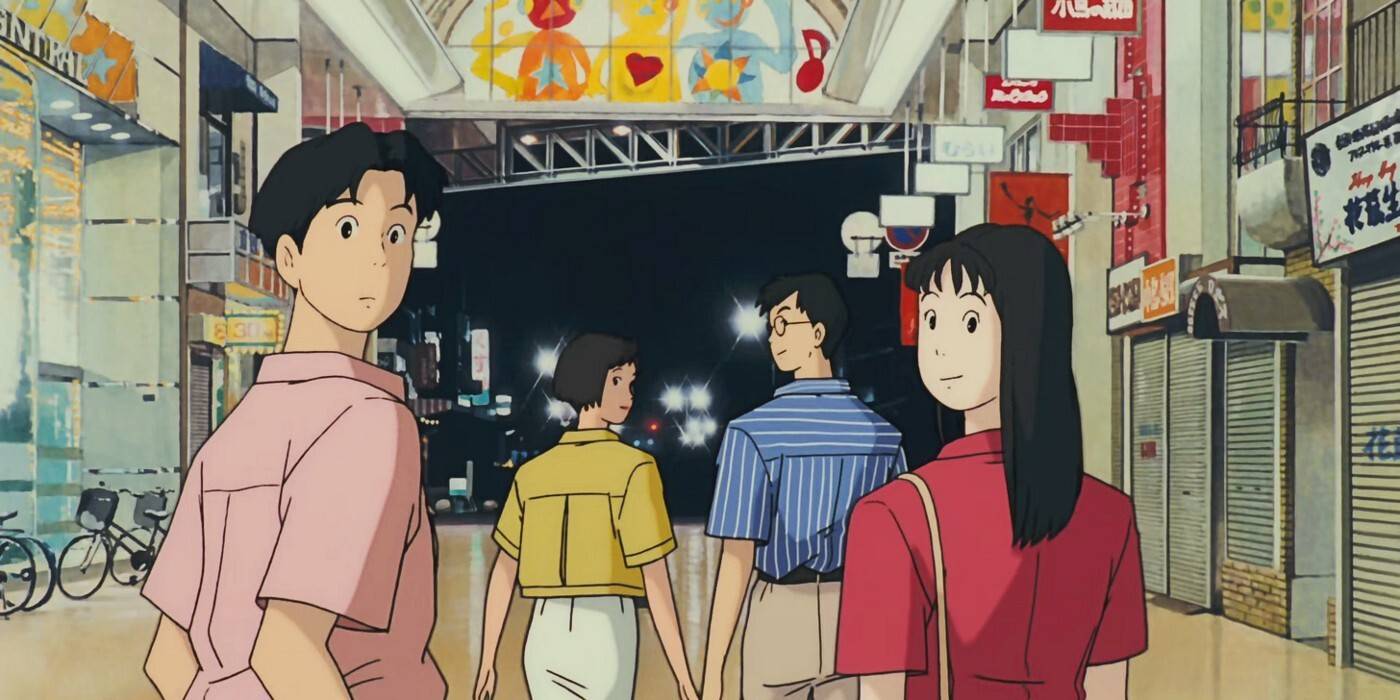 Directed by Tomomi Mochizuki, Ocean Waves is a TV film from Studio Ghibli that centers on a love triangle that develops when high schoolers Taku and Yutaka both fall for Rikako, the new girl in town. The animated feature is based on the 1990-1992 serial novel of the same name, which was written by Saeko Himuro.
Pom Poko (1994)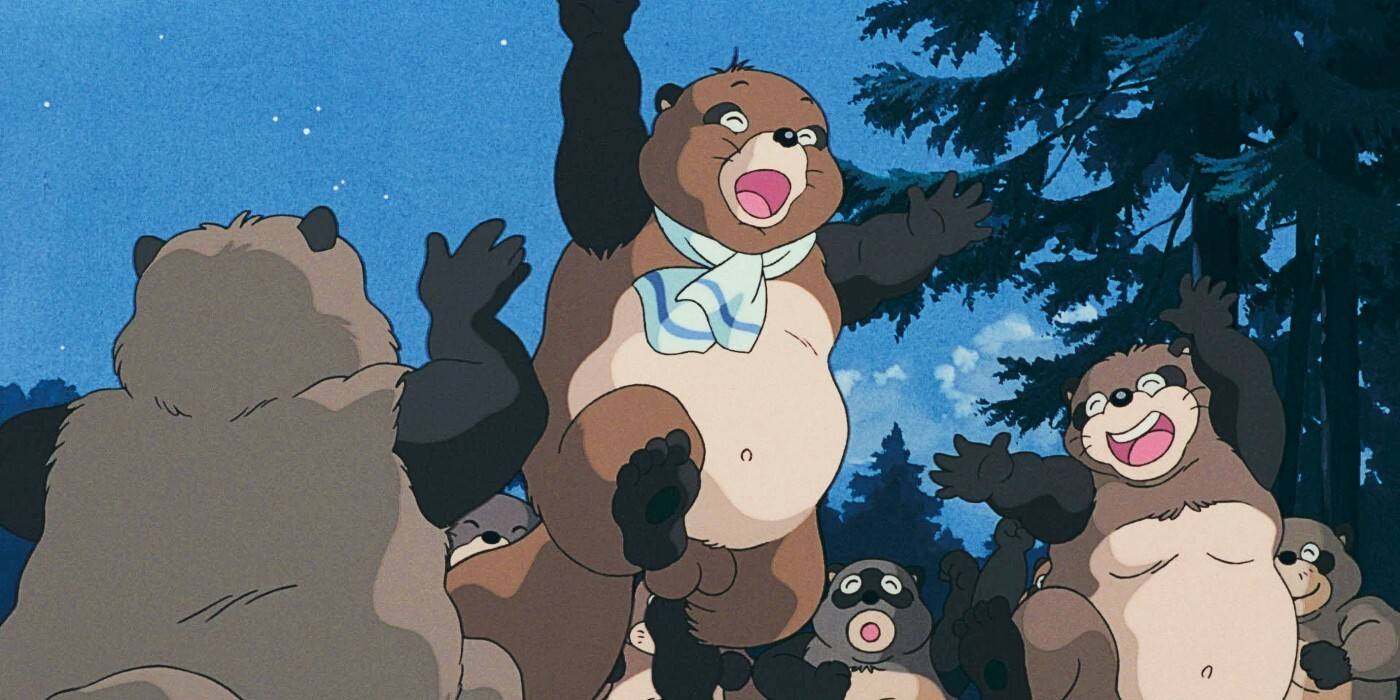 Hayao Miyazaki's Pom Poko focuses on a group of tanuki, or Japanese raccoon dogs, who band together to save their home from being destroyed by land developers. The title of the Studio Ghibli film, whichg refers to the sound of tanuki drumming their bellies, is from a 1919 poem by Ujō Noguchi that also became a popular children's song in Japan.
Whisper Of The Heart (1995)
Whisper of the Heart is a musical coming-of-age romantic drama centered on Shizuku Tsukishima, a 14-year-old aspiring writer who aims to find the mysterious boy who previously checked out her library books. The Studio Ghibli film, which is scripted by Miyazaki and directed by Yoshifumi Kondō, is based on the 1989 manga of the same name by Aoi Hiiragi.
Princess Mononoke (1997)
Princess Mononoke is an epic historical fantasy set in the late Muromachi period of Japan (around 1336 to 1573). The Studio Ghibli film focuses on a prince named Ashitaka who becomes involved in the struggle between the supernatural guardians of a forest and the humans consuming its resources. Writer-director Hayao Miyazaki based the setting of Iron Town on director John Ford's Western movies, imagining it as a "tight-knit frontier town."
However, Miyazaki also drew inspiration from Mudmen, a manga series written and illustrated by Daijiro Morohoshi. Set in Papua New Guinea, the manga focuses on fictional members of the real-life Asaro Mudmen tribe, known for their body paint and masks. Miyazaki revealed in an interview (via Sora News 24) with manga artist and writer Kentaro Takekuma that Mudmen had a big effect on him and influenced his films.
My Neighbors The Yamadas (1999)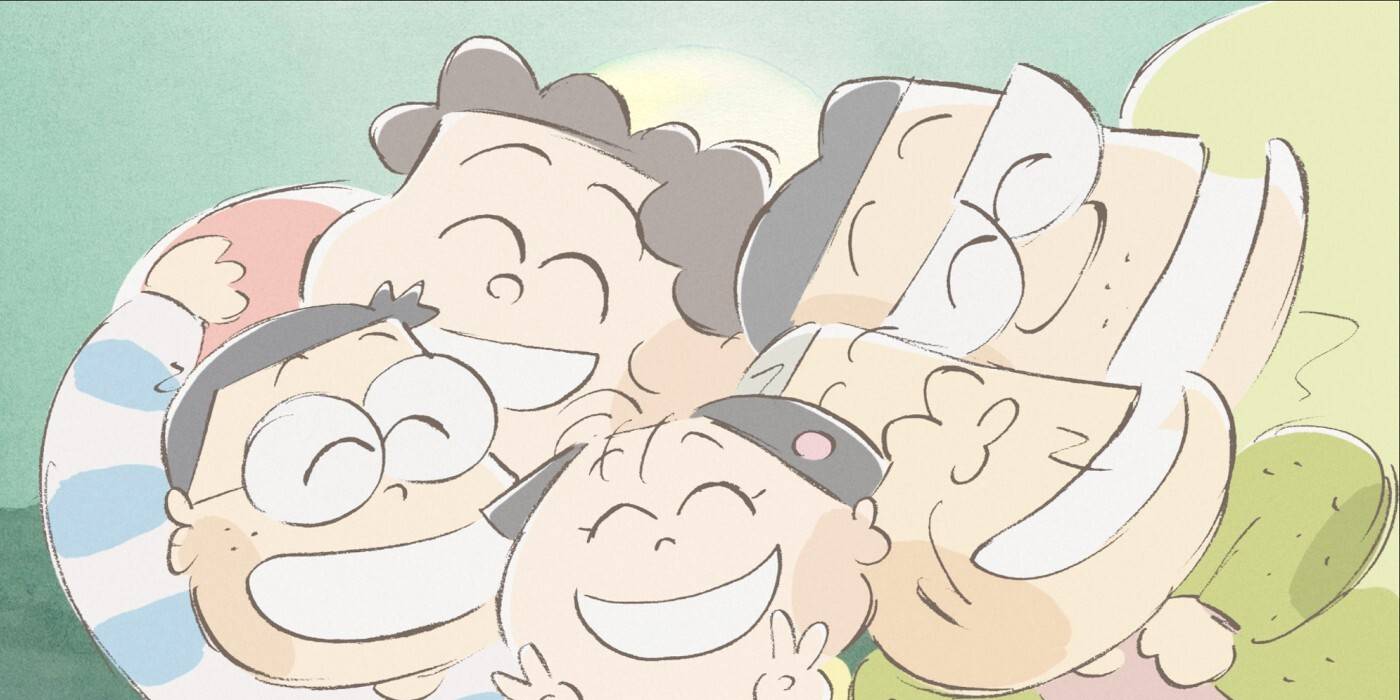 My Neighbors the Yamadas is a slice-of-life comedy-drama following the daily lives of the Yamada family. The Studio Ghibli film, written and directed by Isao Takahata, is based on the yonkoma (a four-panel comic strip format) manga Nono-chan by Hisaichi Ishii.
Spirited Away (2001)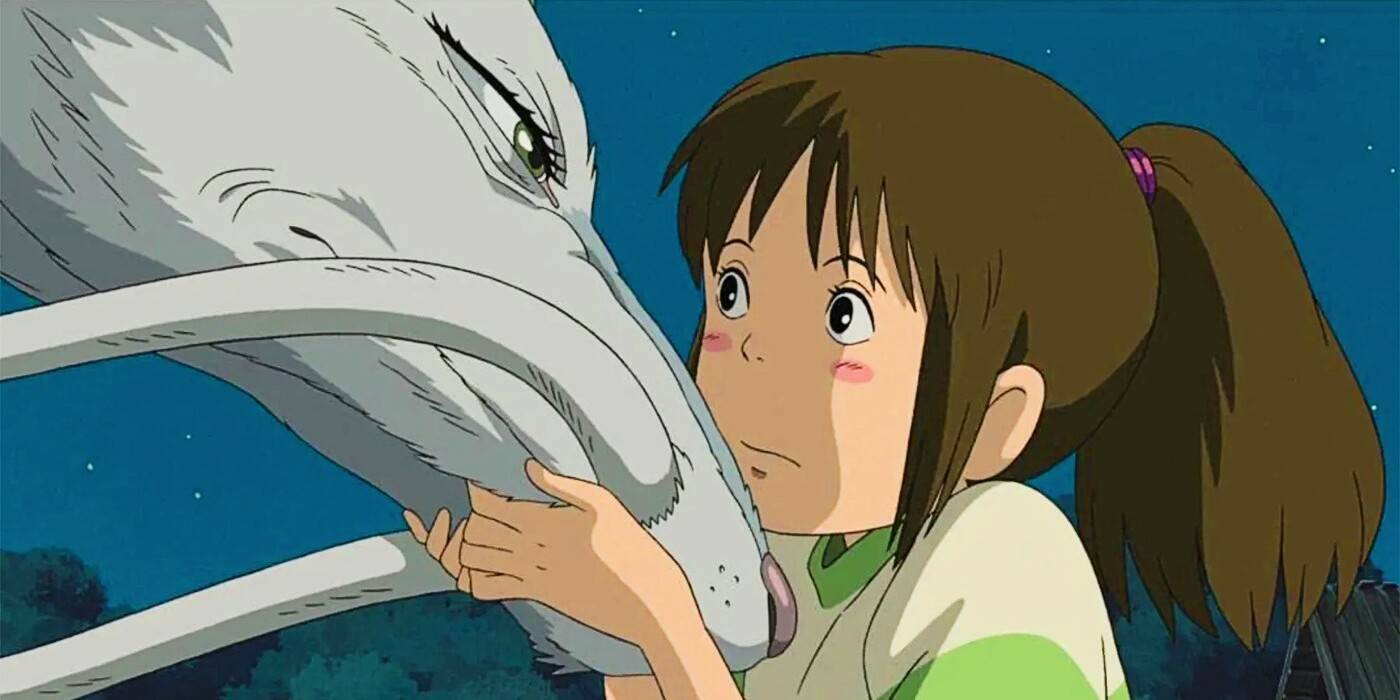 Spirited Away is a fantasy film produced by Studio Ghibli that focuses on 10-year-old Chihiro Ogino, who enters the spirit world – where characters resemble Japanese mythological creatures – after her dad takes a shortcut on the way to the family's new home. When the witch Yubaba turns Chihiro's parents into pigs, the girl takes a job working in Yubaba's bathhouse to find a way to free herself and her parents and get back to the human world.
While Miyazaki was clearly inspired by folklore, especially Japanese Shinto myths, he also had other inspirations for creating the Disney-distributed, Oscar-winning animated feature. In an interview with Animage magazine (via The Hayao Miyazaki Web), Miyazaki said that back in 1980, he had been inspired to make a movie based on Kirino Mukouno Fushigina Machi (A Mysterious Town Over the Mist), a Japanese children's fantasy novel by Sachiko Kashiwaba. In the novel, a sixth-grade girl goes on a journey, passing through a misty forest with a mysterious town that has Western-style houses. Somewhat similar to Chihiro's story in Spirited Away, the protagonist of Kirino Mukouno Fushigina Machi begins working in a shopping district run by wizards' descendants. The plans for an adaptation didn't come to fruition, but Miyazaki held on to the idea of a story set in a bathhouse.
The Cat Returns (2002)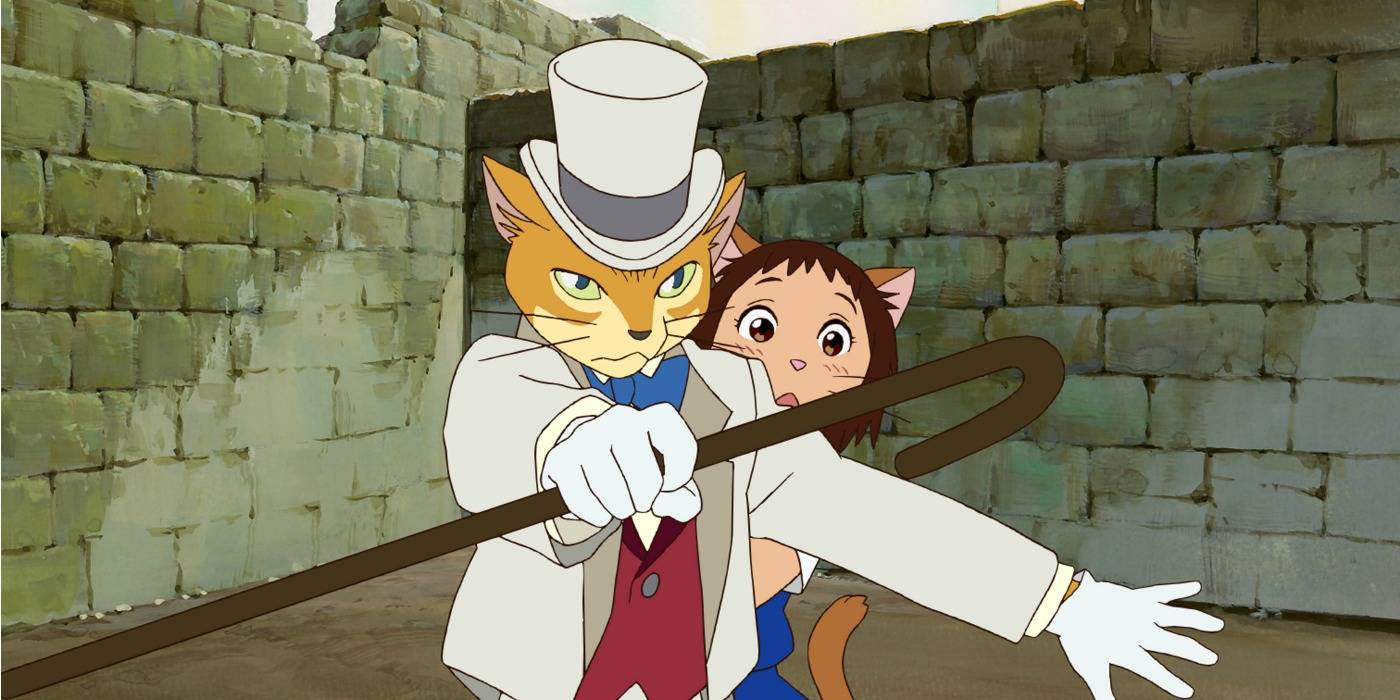 Hiroyuki Morita's The Cat Returns is a spinoff of Whisper of the Heart, focusing on the cat Baron, a character in the original film, and a high school girl named Haru. After Haru saves a cat from being hit by a truck, she is transported to a fantastical world of talking cats. The Studio Ghibli film is based on the 2002 manga of the same name by Aoi Hiiragi.
Howl's Moving Castle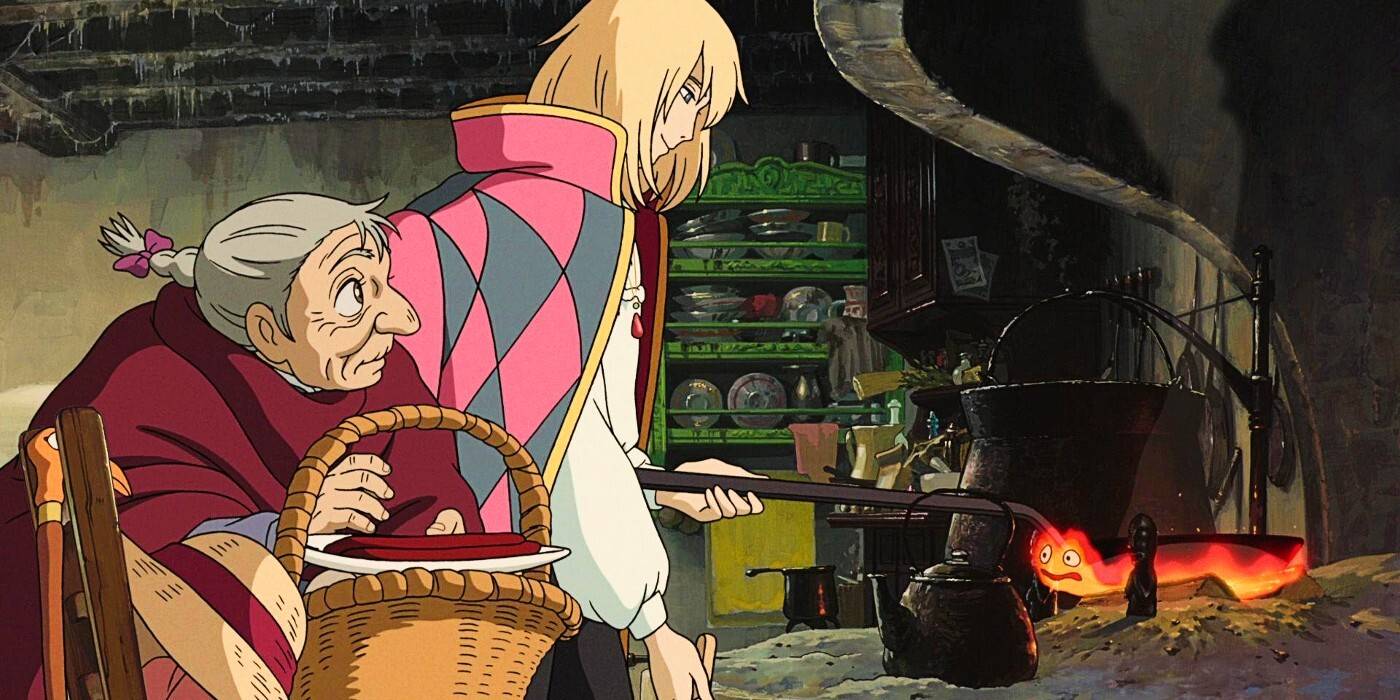 Directed by Hayao Miyazaki, Howl's Moving Castle is set in a fictional kingdom where magic and technology co-exist. The Studio Ghibli movie focuses on Sophie (voiced by Emily Mortimer and Jean Simmons as young Sophie and older Sophie, respectively, in the English dub), a young hat-maker who is turned into an elderly woman through a witch's curse. After taking shelter with the enigmatic wizard Howl, Sophie gets caught up in his resistance to fighting a war against a neighboring kingdom. Howl's Moving Castle is based on the 1986 novel of the same name by Diana Wynne Jones.
Tales From Earthsea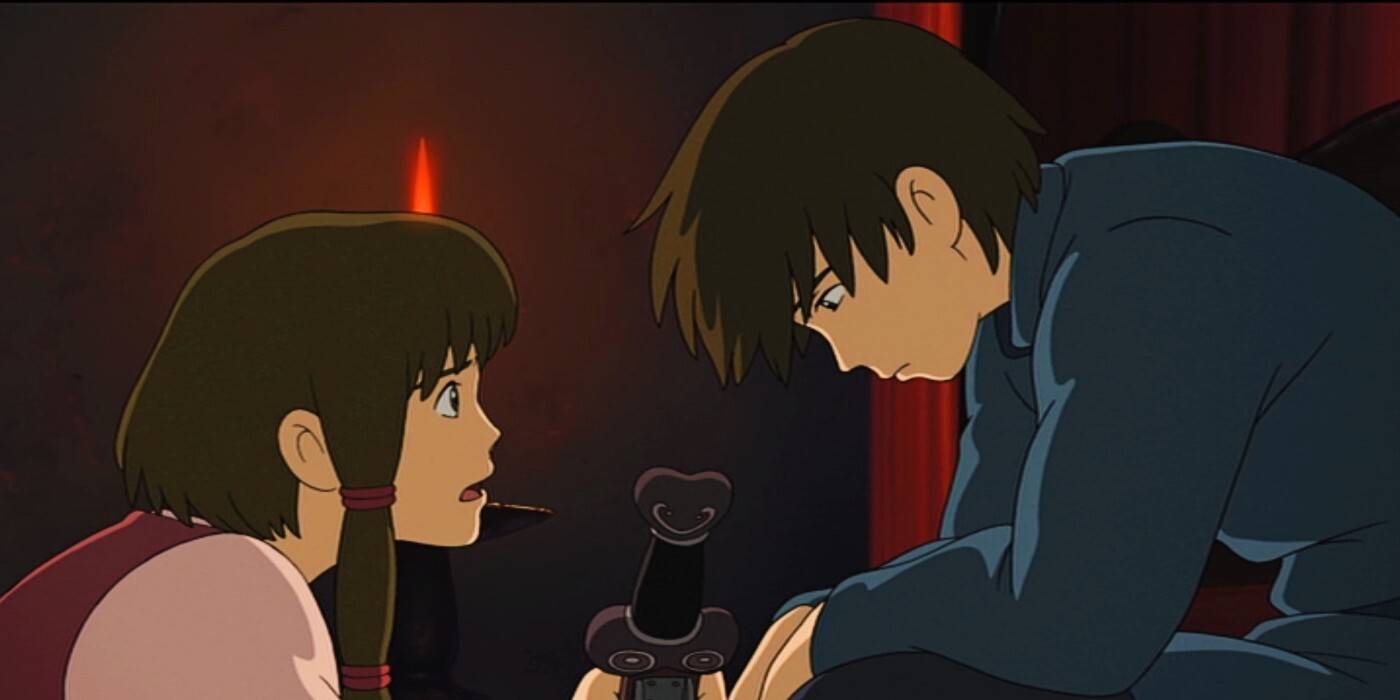 Tales from Earthsea is the directorial debut of Gorō Miyazaki, Hayao Miyazaki's son. This epic fantasy follows Sparrowhawk, a powerful wizard who is searching for the source of Earthsea's imbalance. He and Arren, the runaway prince he rescues, join forces with former priestess Jun and her daughter, Therru, to prevent the destruction of their world. The animated fantasy film from Studio Ghibli is based on elements from the first four books of Ursula K. Le Guin's Earthsea series, as well as Hayao Miyazaki's manga series Shuna's Journey. Tales from Earthsea's title comes from a short story collection of the same name, written by Le Guin.
Ponyo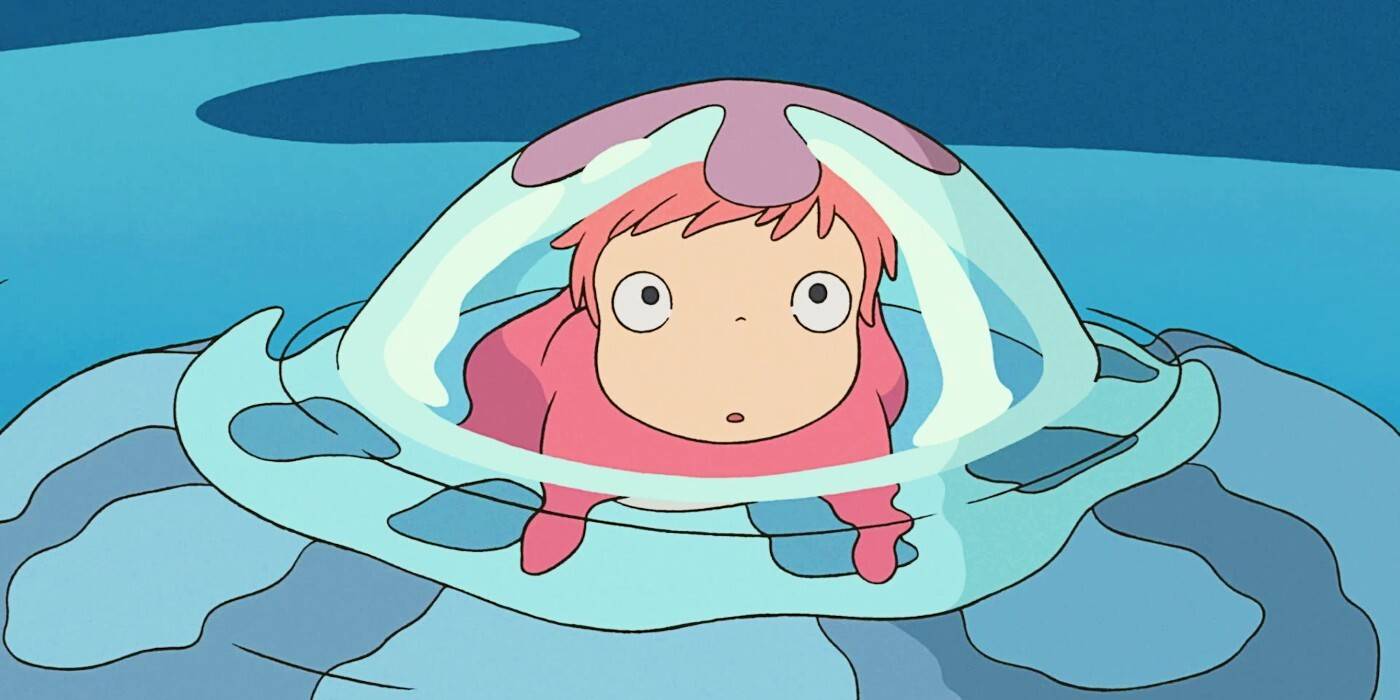 Ponyo's titular character is a goldfish who escapes from the ocean to the human world and is rescued by Sosuke, a five-year-old human boy. Ponyo bonds with Sosuke and desires to be human, a decision that leads to consequences that put Sosuke's village in danger. When writer-director Hayao Miyazaki was spending time in the seaside town of Tomonoura in 2004 and 2005, he read Natsume Sōseki's novel The Gate, which involves a character named Sosuke who lives at the bottom of a cliff. Ponyo also takes inspiration from Hans Christian Andersen's fairy tale "The Little Mermaid," in which Ariel desires humanity. In an interview for the Ponyo Blu-ray, Miyazaki recalled that when reading the classic story as a child, he had difficulty accepting that the protagonist did not have a soul.
The Secret World Of Arrietty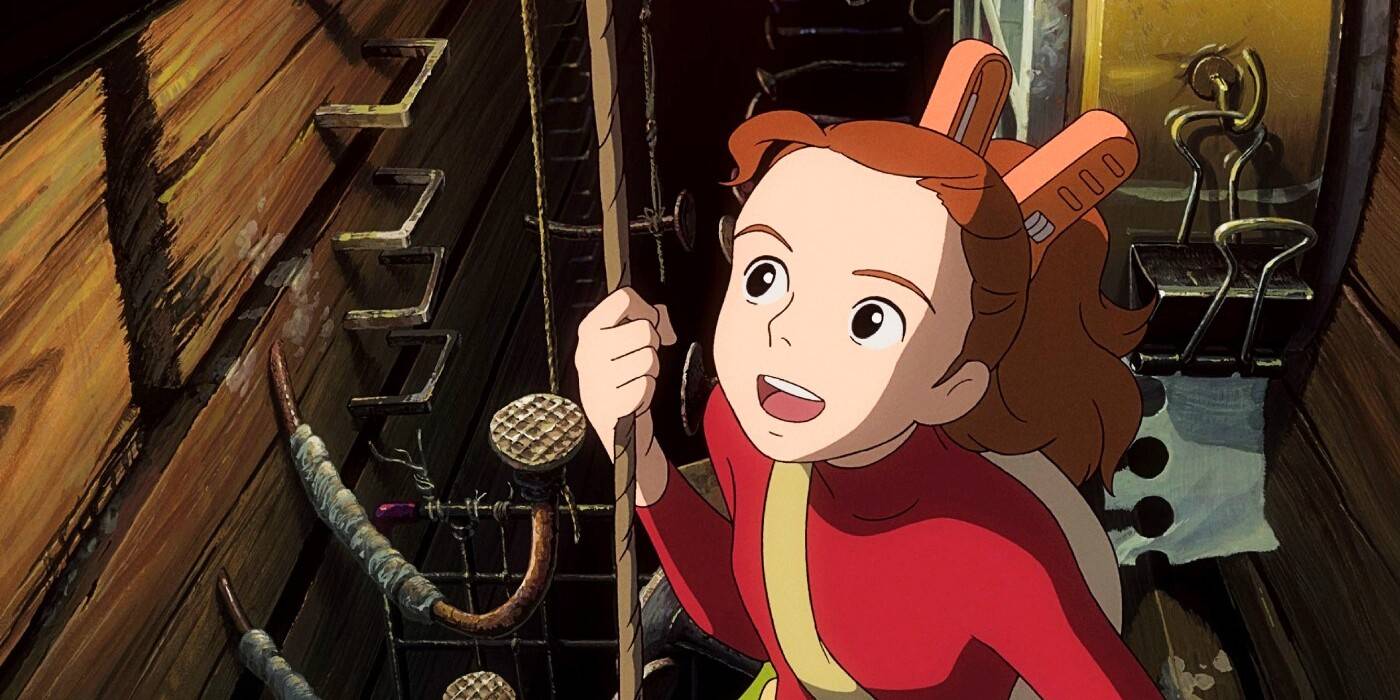 Hiromasa Yonebayashi's Arrietty (known as The Secret World of Arrietty in North America) focuses on the titular tiny teenage girl and her family, who survive by "borrowing" items from normal-sized humans. Though the Borrowers are supposed to hide their existence from humans, Arrietty strikes up a friendship with a boy named Shō. The Studio Ghibli film is based on the 1952 novel The Borrowers by Mary Norton, though Miyazaki's screenplay changes the setting from 1950s England to 2010 Tokyo.
From Up On Poppy Hill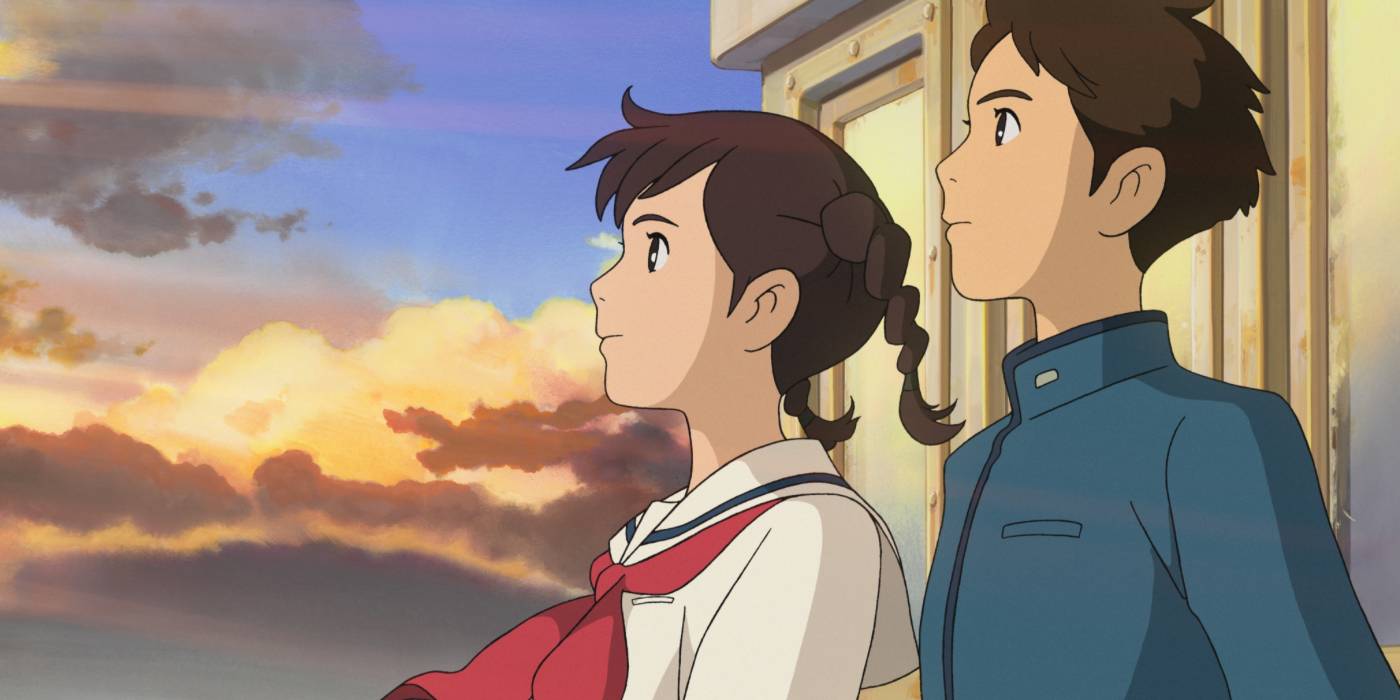 Like other Studio Ghibli movies, Gorō Miyazaki's From Up on Poppy Hill can be watched on HBO Max. Set in 1963 Yokohama, Japan, it tells the story of Umi Matsuzaki, a high schooler who lives in a boarding house and looks after her siblings and grandmother while her mother studies in America. Umi meets Shun Kazama, the school newspaper club's president, and the duo decides to clean up the school clubhouse. However, when Tokumaru, a businessman and the high school chairman, plans to destroy the clubhouse for redevelopment, Umi, Shun, and class president Shirō Mizunuma band together to get him to reconsider. From Up on Poppy Hill is based on the 1980 manga series of the same name written by Tetsurō Sayama and illustrated by Chizuru Takahashi.
The Wind Rises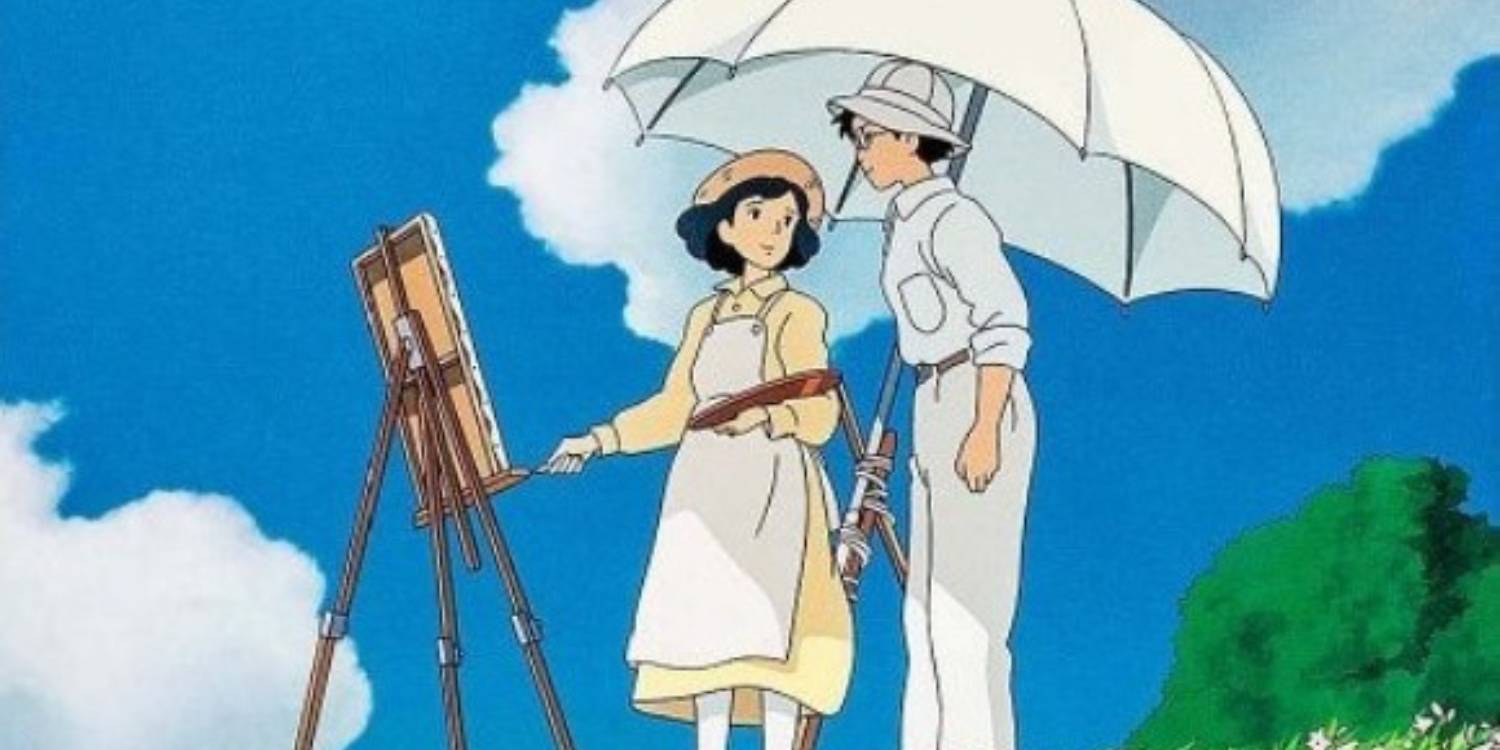 Hayao Miyzaki's The Wind Rises is a fictionalized biography of Jiro Horikoshi in which a childhood love of flight inspires him to become an aeronautical engineer who designs fighter planes. The Wind Rises was adapted from Miyazaki's manga of the same name, which combines elements from Tatsuo Hori's 1937 semi-autobiographical novel The Wind Has Risen and Jiro Horikoshi's memoir, Eagles of Mitsubishi: The Story of the Zero Fighter. The Studio Ghibli film's title comes from a line in the poem "The Graveyard By The Sea" by French poet Paul Valery: "The wind rises!… We must try to live!"
The Tale Of The Princess Kaguya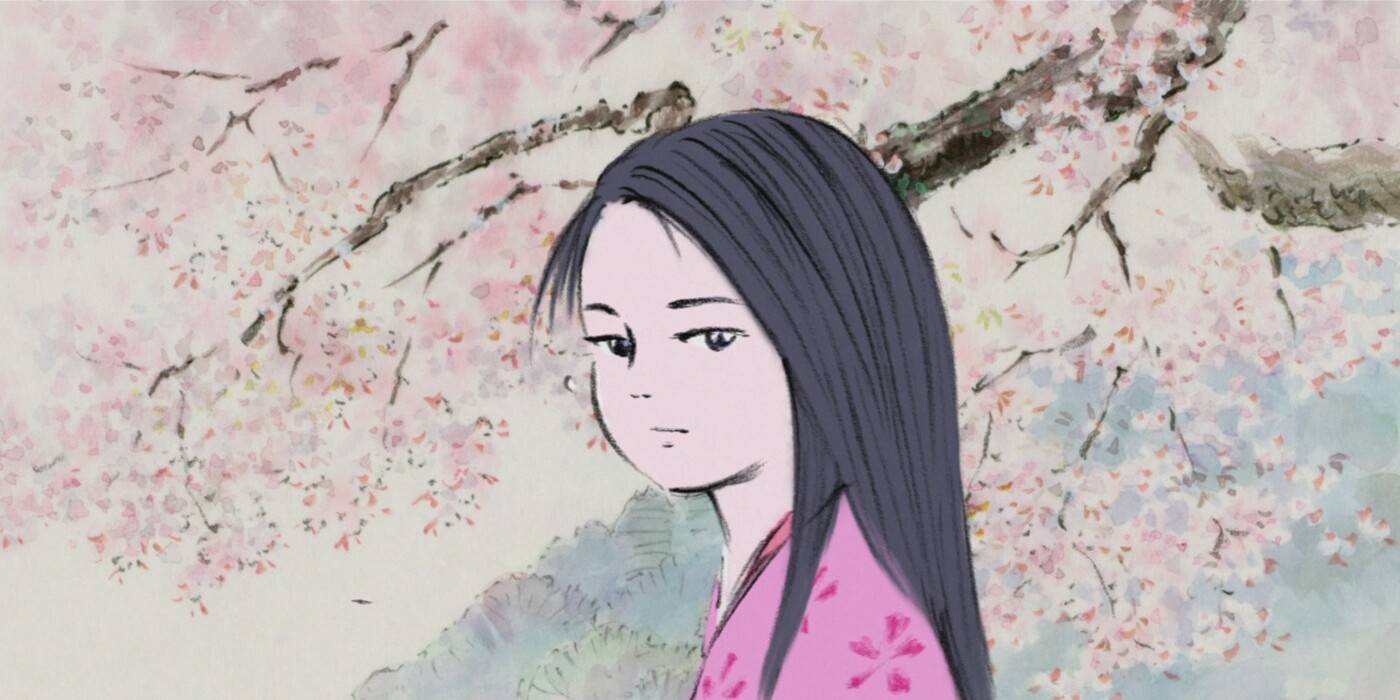 The Tale of the Princess Kaguya is a historical fantasy centered on a mysterious young princess who is found inside a stalk of bamboo by an old bamboo cutter and his wife. This is Studio Ghibli's saddest film and is based on The Tale of the Bamboo Cutter, a 10th-century work of monogatari (fictional prose) with elements of Japanese folklore. Isao Takahata, who directed The Tale of the Princess Kaguya, said in an interview (via IndieWire) that when he read The Tale of the Bamboo Cutter as a child, he couldn't empathize with the heroine. However, after rereading the story as an adult, Takahata found it had the potential to be entertaining if the audience was able to understand Princess Kaguya's feelings.
When Marnie Was There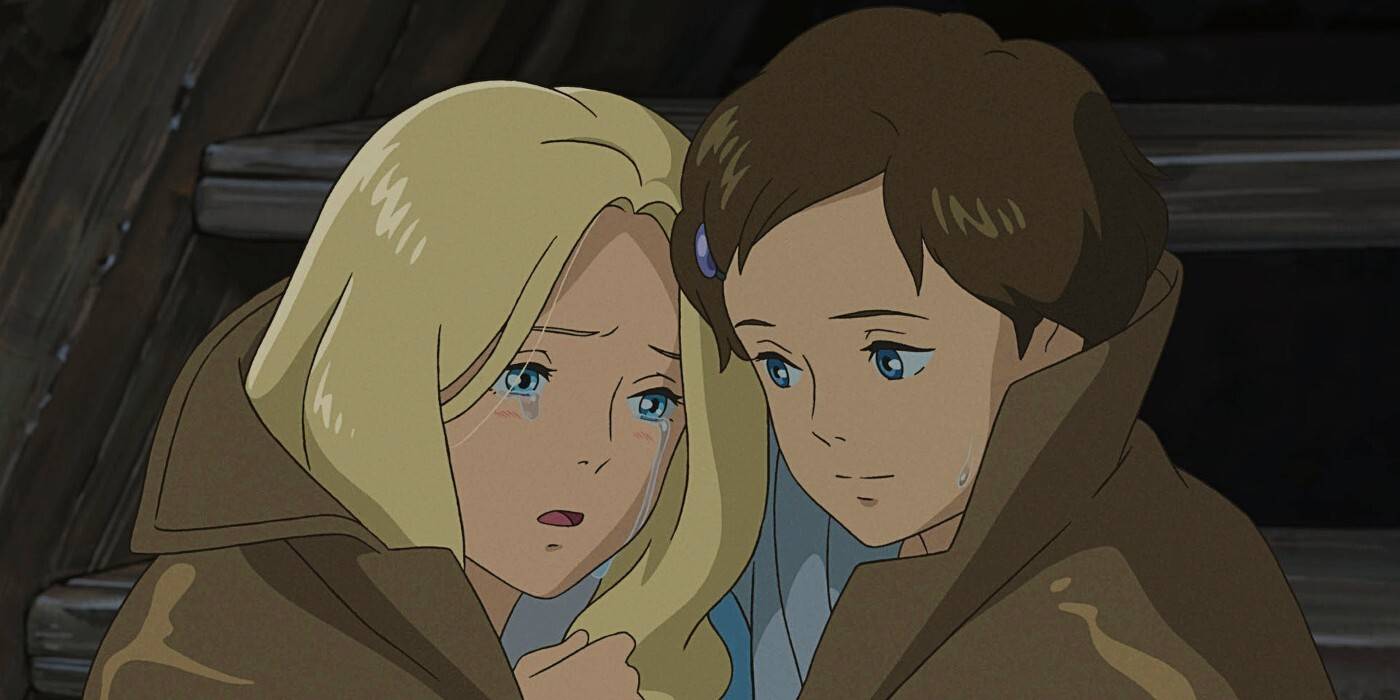 Hiromasa Yonebayashi's When Marnie Was There follows 12-year-old Anna as she spends her summer break with relatives in a seaside town in the Kushiro wetlands of Hokkaido, Japan. When Anna discovers an abandoned mansion, she meets a mysterious girl named Marnie whom only she can see. Marnie and Anna (voiced by Hawkeye's Hailee Steinfeld in the English dub) develop a friendship. The movie is based on Joan G. Robinson's 1967 fantasy novel of the same name. Hayao Miyazaki considered it one of his favorite children's books and named it an essential piece of literature to read to children (via Far Out).
The Red Turtle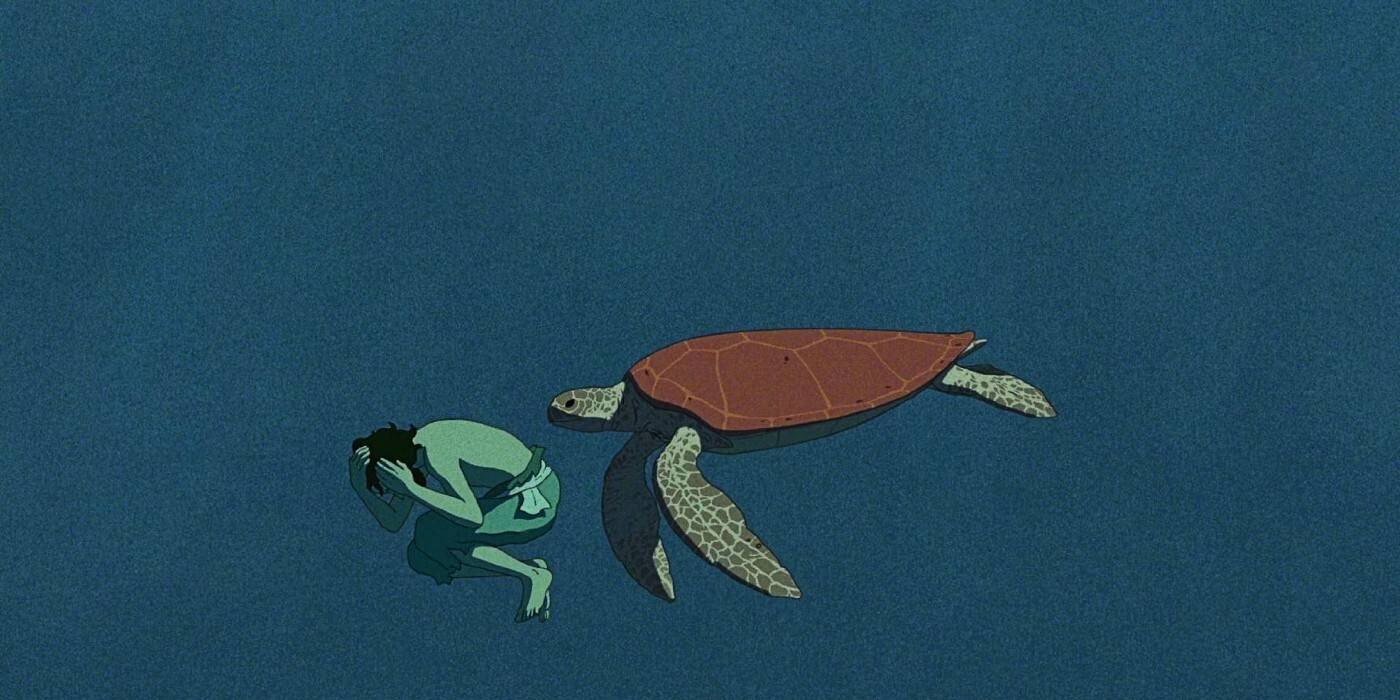 The Red Turtle tells the story of a man who becomes shipwrecked on a desert island and attempts to escape, but his efforts are thwarted by a giant red sea turtle. Dutch director Michael Dudok de Wit revealed in an interview (via BFI) that a number of different films inspired The Red Turtle. He cites, among his influences, the classic Disney animated featuresFantasia and Bambi, Vittoria De Sica's Bicycle Thieves, Akira Kurosawa's Seven Samurai, René Laloux's La Planète Sauvage, and the animated short film The Man Who Planted Trees by Frédéric Back. De Wit was also inspired by two previous Studio Ghibli movies: My Neighbors the Yamadas and Spirited Away.
Earwig And The Witch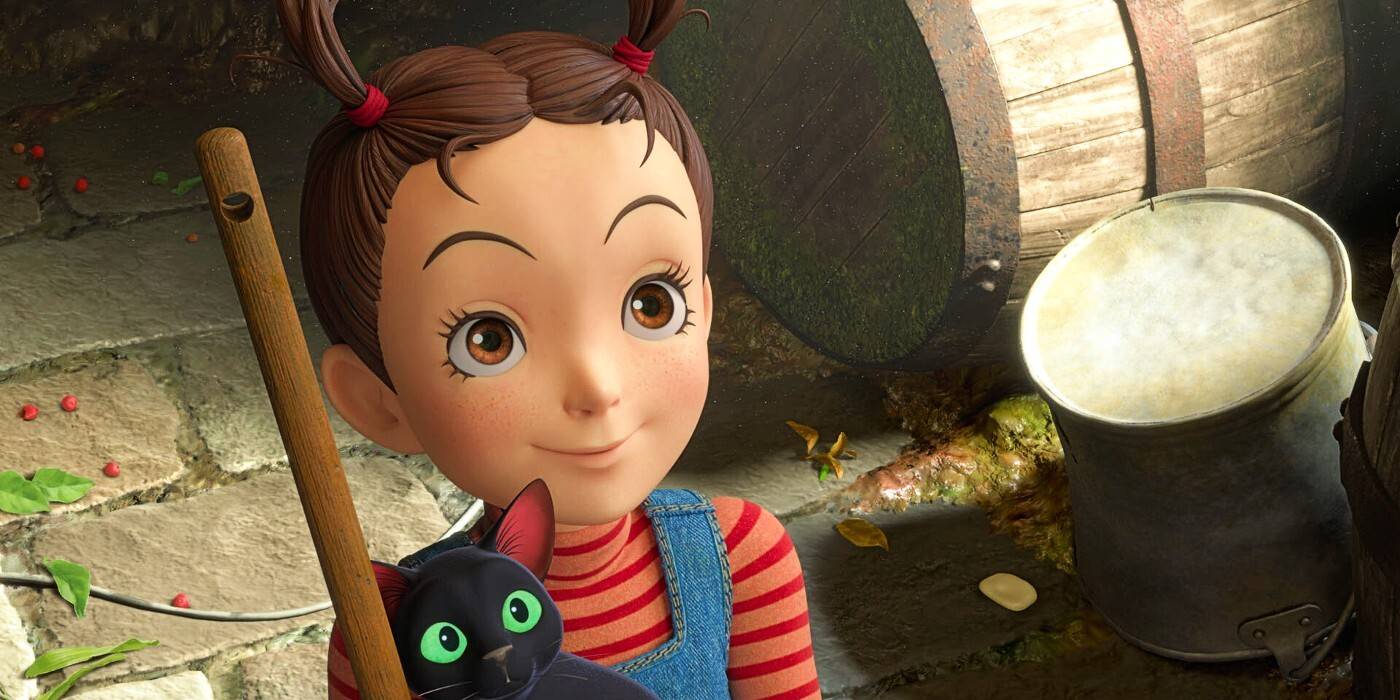 Gorō Miyazaki's Earwig and the Witch focuses on a 10-year-old orphan girl who is adopted by a strange couple. When she finds out that her new adoptive mother, Baba Yaga, is a witch, she becomes determined to learn magic. This most recent Studio Ghibli film is based on the 2011 book of the same name by Diana Wynne Jones.