---
Facebook To Invest $10B This Year In VR And AR To Help Fuel The Metaverse
---
Facebook has announced that it plans to invest at least $10 billion in its VR and AR unit this year as it builds out its metaverse. The firm has been talking a lot recently about its plans for a metaverse. CEO Mark Zuckerberg stated he hopes people will move from seeing Facebook as "a social media company to being a metaverse company" over the coming five years. And though Facebook is yet to discuss just what the metaverse will look like, how it will operate, or when it will launch, Zuckerberg and others have seemingly started sharing clues.
What we do know is that the metaverse will feature AR and VR components, though again, the interplay of those technologies is yet to be discussed. The company already has a VR presence with its Oculus brand, which it acquired for $2 billion in 2014. Facebook is also openly working on AR technology, though less is known about what it has planned or when it intends to launch an AR product. Both its AR and Oculus teams are overseen by Facebook Reality Labs (FRL), a unit created last year when the firm merged its Oculus operations with other groups working on VR and AR. That converged unit has now been tasked with developing the hardware and software that will underpin Facebook's metaverse.
SCREENRANT VIDEO OF THE DAY
Facebook used its third-quarter earnings results to announce that it will sink at least $10 billion into FRL this year, which will likely bring down its overall profitability for fiscal 2021. The company notes it expects to invest more money over the coming years, noting it is "committed to bringing this long-term vision to life." Facebook also says, going forward, it will report its FRL numbers separately from its suite of apps—WhatsApp, Instagram, etc.
Reports Show Company Will Rebrand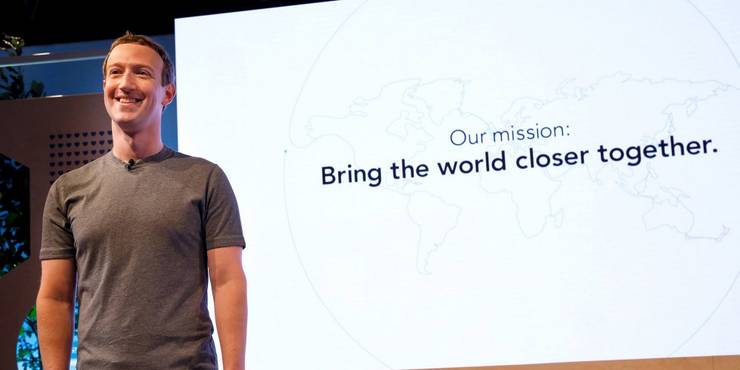 The announcement follows reports Facebook plans to change its name, with some suggesting it will transition to an Alphabet-like holding company. The indication seems to be that the move would allow Facebook—the social media platform—to become part of a family of businesses, no longer positioning it as the head brand it has always been. If the firm does take this step, then investing heavily in FRL while signaling it will be reported separately from Facebook's existing apps certainly seems to underpin Zuckerberg's previous statement—it wants to be a metaverse company going forward.
While spending at least $10 billion in a single year to build out a new platform is a lot (it's 10 times as much as Facebook paid to buy Instagram in 2012), it could actually be a savvy investment. After all, this comes as Facebook faces a barrage of criticism following a leak of internal documents. As reporting shows, the company's social apps are mired in issues, while Facebook itself says it has invested heavily to deal with its problems. So suddenly, $10 billion to transition to a metaverse company might just be a savvy investment.
Source: The Verge, Facebook
Willow Proves She'd Be a Better Slayer Than Buffy
About The Author
Tom Wilton (78 Articles Published)
Tom is a writer, screenwriter, and filmmaker living in New York City.
More From Tom Wilton