---
Ghosts Season 2 Writer Reveals Line-Blurring Halloween Episode Details
---
New details for Ghosts season 2's upcoming Halloween episode have been revealed. Based on the BBC One British sitcom of the same name, the show began airing on CBS in 2021, becoming an instant hit among viewers and critics. Ghosts follows New York couple, Samantha (Rose McIver) and Jay Arondekar (Utkarsh Ambudkar) as they inherit and move into the Woodstone Mansion, unaware it's inhabited by the souls of those who died on the property. At Woodstone, Samantha faces a near-death experience, after which she begins to see and hear the ghosts, and gets quickly mired in resolving their day-to-day issues and post-existential crisis.
SCREENRANT VIDEO OF THE DAY
Ghosts was renewed for season 2 in January, and now details on the new show have surfaced. As per TVLine,co-showrunner Joe Wiseman has revealed that Ghosts season 2 will include a new Halloween episode, where the line between the ghosts and the humans will become narrow. See what Wiseman teased below:
"We have a Halloween episode where we sort of play with the idea that, on Halloween, some of the boundaries between the living and dead can be thinned."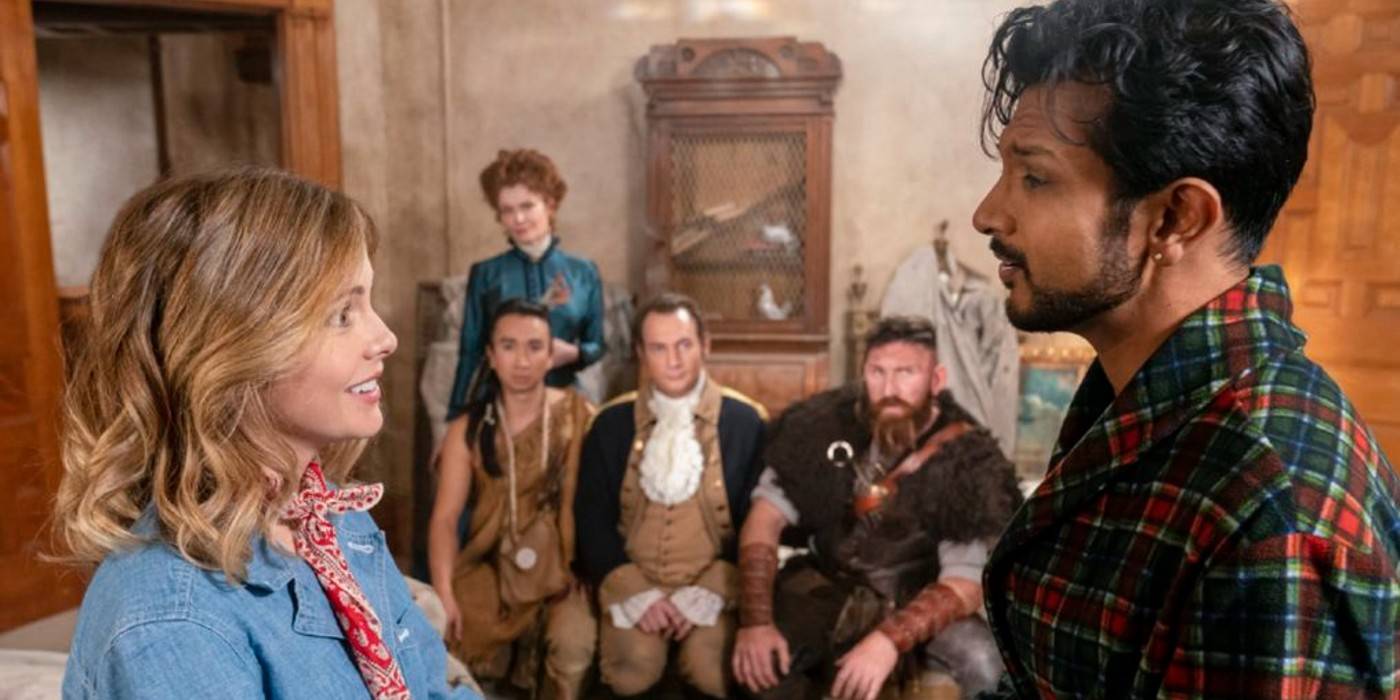 While the season 1 Halloween episode delivered some laugh-out-loud moments, it did not use the opportunity to delve into if that time of the year brings some changes for the undead. Ambudkar has not ruled out Jay seeing the ghosts as a temporary thing in season Ghosts season 2, making it possible that on Halloween, he will finally be able to meet the spirits that have been living at the Woodstone mansion. Although to know for sure, fans will have to wait until Ghosts returns on CBS on September 29.
Source: TVLine