---
Gina Prince-Bythewood Interview: The Woman King
---
Gina Prince-Bythewood's The Woman King is out in theaters, bringing an entirely new depiction of African combat on the screen with the Agojie warriors. Led by searing performances which include Viola Davis' notable turn as a warrior general Nanisca and Thuso Mbedu as budding new trainee Nawi, the African historical epic presents a new action sensibility quite different from anything that's come before.
That even includes Prince-Bythewood's recent action film The Old Guard, a Netflix-exclusive hit from last year which is already lining up a sequel. The writer/director garnered praise back in 2000 for her remarkable feature debut Love & Basketball, but now appears to be at the helm of a new language of thrilling action cinema, with women in the center of the frame.
SCREENRANT VIDEO OF THE DAY
Screen Rant spoke with Gina Prince-Bythewood about training like a historic warrior, in what ways romance manifests in the film (or doesn't), and the grueling 63-day shoot.
Gina Prince-Blythewood On The Woman King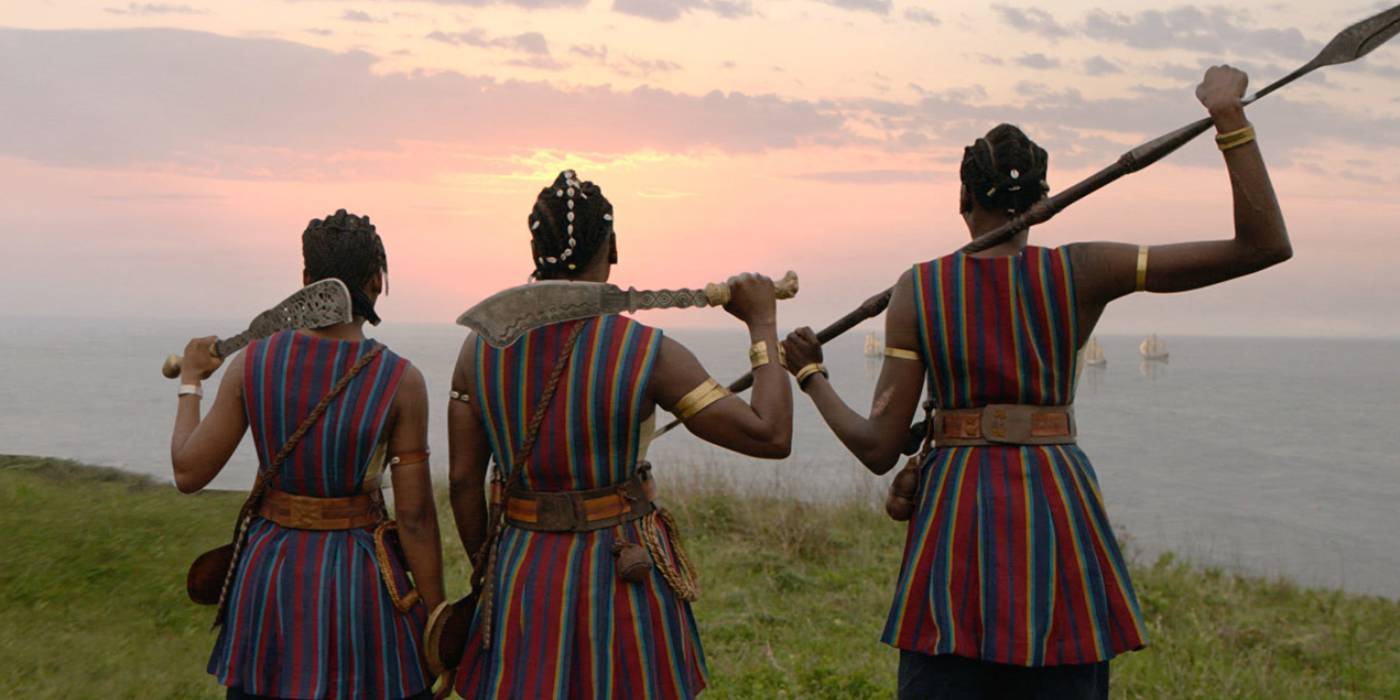 How much of the combat that we see on the screen is inspired from the Dahomey historically, would you say?
Gina Prince-Bythewood: Oh, completely all of it! It was amazing to delve into the research and understand who these women were, and who they were as warriors, how they legit beat men – which they did. And it was that they trained harder, longer. They literally trained 24/7. Trained in hand-to-hand combat, trained in machete. But it was also the other elements that they brought, the fact that they were taught not to show pain. That's an incredible weapon – if you're in battle and someone's stabbing you and they're not reacting. The fact that they use their nails as weapons, the fact that they use palm oil to grease their bodies so that men couldn't get a grip on.

So it was incredible to have these women embody these characters. And have Danny Hernandez, our incredible stunt fight coordinator, develop—based on this research—develop the fighting style that allowed an audience to understand how these women beat men.
Danny must have truly kicked ass because no actor has not mentioned Danny Hernandez. That combat, that visceral quality, and the creative aspects of it. Because the women who are smaller just use their weight in the fight, and the ones who are bigger just pummel them with weapons.
Speaking about a movie with women, the movie has a tiny bit of romance at the edges. How did this come together in development, and did you toy with bringing more of it in? Because I was grateful that a film that's presenting women warriors did not fixate on a central romantic angle.
Gina Prince-Bythewood: Honestly there's a couple love stories within it, and they're not romantic, and that was certainly different for me – I do love a good love story. For me, the relationship within this, with Malik [played by Jordan Bolger] and Nawi [Thuso Mbedu], it's really there for a different purpose, you know? It's really two characters, two people who are lost in a moment, and use each other to kind of find themselves, and find out what's important.

And so, yeah, I didn't want anything to take away. I didn't want to, as you said, lean on a trope and, uh, I feel like we found a good balance, uh, with them.
I know that it was a challenging shooting experience. How did you pursue downtime in South Africa between filming?
Gina Prince-Bythewood: Dude, I had no downtime! At all. This movie was the toughest shoot in my career. And, you know, we had 63 days to shoot this whole thing, and that meant every day had to be so overly planned to get it done. And these battles, of course, and the training. Because I went to everything. I mean, I loved going to the training, just because it's fun to watch. I wanted to get in there, I wanted to grab a machete.

My life was this film for a full year.
About The Woman King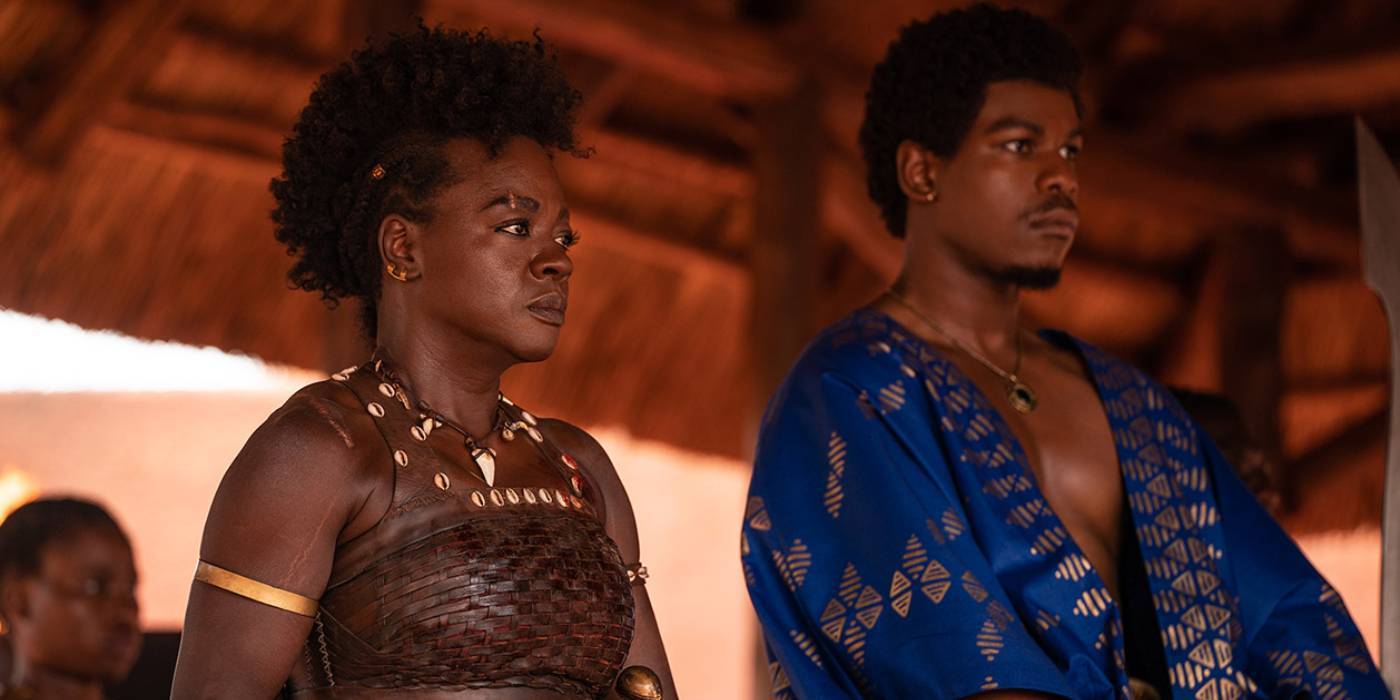 In the 1800s, a group of all-female warriors protects the African kingdom of Dahomey with skills and fierceness unlike anything the world has ever seen. Faced with a new threat, Gen. Nanisca trains the next generation of recruits to fight against a foreign enemy that's determined to destroy their way of life.
Check out our other interviews with The Woman King stars John Boyega, Lashana Lynch, & Sheila Atim and Viola Davis & Thuso Mbedu.
.
The Woman King is now playing in theaters.