---
Harley Quinn Creators Want Batman: The Animated Series Cast To Appear
---
Harley Quinn showrunners Justin Halpern and Patrick Schumacker want to see Batman: The Animated Series voice actors on the show in the future. The series follows Harley in a universe where she and the Joker have broken up, as she forms new bonds within Gotham City. The Harley Quinn show is known for its irreverent humor and satirical takes on the Batman mythos.
Now in season 3, Harley Quinn is currently airing on HBO Max. The titular character is voiced by Kaley Cuoco, who also acts as a producer on the show. While many of the Harley Quinn characters have been seen in animation before, they're voiced by an entirely separate cast. The role of Harley Quinn was originally played by Arleen Sorkin in Batman: The Animated Series. Harley has also famously been voiced by Tara Strong in multiple projects, including the Batman: Arkham series of games.
SCREENRANT VIDEO OF THE DAY
In Harley Quinn season 3, episode 8 "Batman Begins Forever," Harley and her team enter Bruce Wayne's mind. Once inside, they are greeted with a familiar music cue and art deco-style buildings that match Batman: The Animated Series. When asked by TVLine if the showrunners had considered bringing back any of the old voice cast, Schumacker discussed the possibility. Check out his full quote below:
We of course kicked around ideas of, like, a multiversal kind of thing, but I think we need a fresh angle of that. It can't just be, 'Let's do Spider-Verse! Let's do No Way Home!' If we can find a really fresh take on it, for sure, we would love to have [Mark] Hamill, Arleen Sorkin, Tara Strong…. The fans would love it, and we would love it as fans. We'll see if we can make that happen down the road.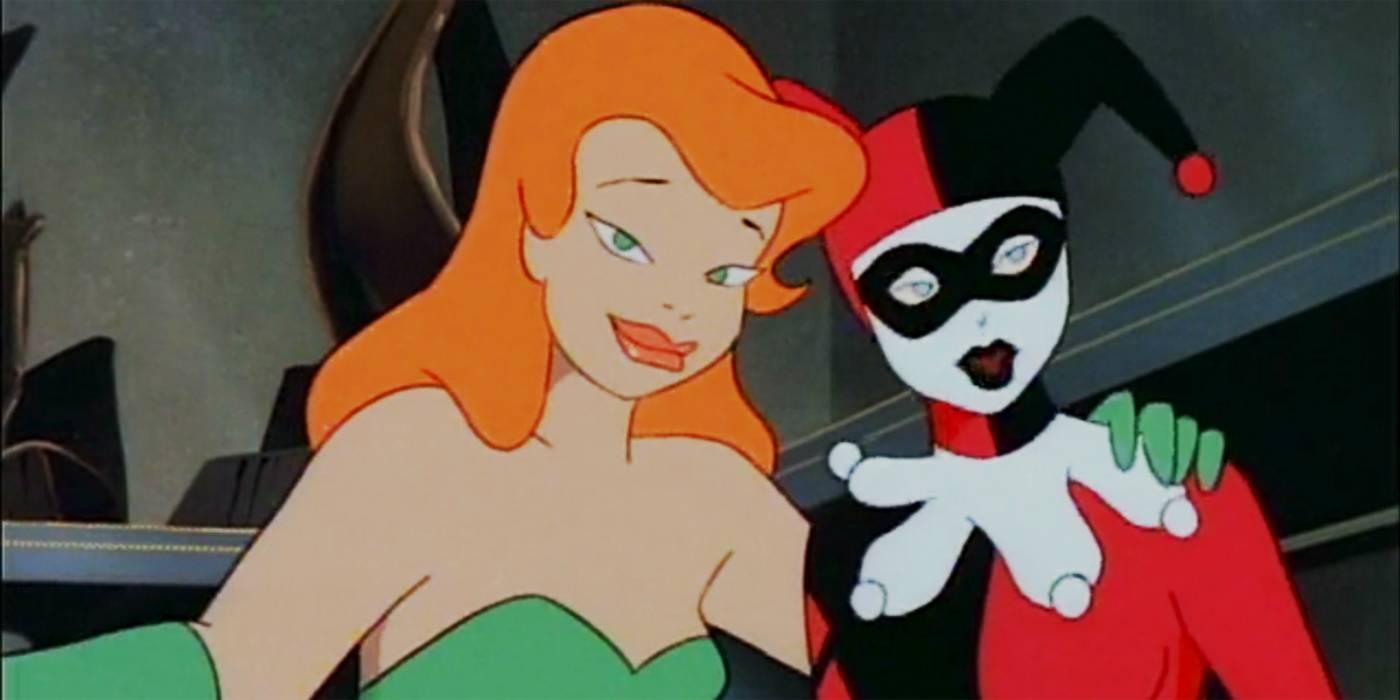 Harley Quinn has already shown that it's willing to have old voice actors come back into the same role. Diedrich Bader reprises his character of Batman after previously playing him on the kid-friendly Batman: The Brave and the Bold from 2008 to 2011. Harley Quinn has even made reference to a Brave and the Bold meme. There's also been a willingness from the B:TAS alumni to return to their iconic roles. Within the past few years, actors Kevin Conroy (Batman), Hamill (Joker), Strong (Batgirl/Harley Quinn), and Loren Lester (Robin/Nightwing) have come back to voice their characters in video games, animated movies, and TV shows.
However, Schumacker is right in his thinking that it would need to be a different kind of episode of Harley Quinnto bring back these characters and their actors. Despite being considered the definitive Batman, not everything Conroy has returned to has matched the quality of B:TAS. While projects like Arkham Asylum have been well received, in large part due to being written by Harley Quinn co-creator Paul Dini, others have fallen flat. Animated movies like Batman: The Killing Joke and Batman and Harley Quinn were both maligned, despite bringing back some of the original voice actors. If these actors were to return again, it would have to be for the right kind of episode of Harley Quinn.
Source: TVLine