---
House Of The Dragon's Older Alicent Actor Details Rough First Day On Set
---
House of the Dragon's older Alicent actor, Olivia Cooke, explains why she had a rough first day on set. Based on the fantasy novels by author George R.R. Martin, House of the Dragon chronicles the family squabbles that eventually lead to the Targaryen civil war. Taking place almost 200 years before the events of Game of Thrones, fans and critics alike have praised HBO's new series for its writing and strong performances. While House of the Dragon follows a number of characters, the dynamic between Rhaenyra (Milly Alcock), heir to the Iron Throne, and Alicent (Emily Carey), wife to King Viserys (Paddy Considine), plays a central role in the show.
SCREENRANT VIDEO OF THE DAY
Now 5 episodes in, House of the Dragon is poised to make a major change to its cast. Following a 10-year time jump, Alcock and Carey will be replaced by Emma D'Arcy and Cooke, who will play the older versions of Rhaenyra and Alicent, respectively. The most recent episode of the show saw the two characters pulled further apart than ever before, with Alicent realizing the full extent of Rhaenyra's betrayals. A trailer for House of the Dragon episode 6 has already teased some of what's to come in future episodes, promising a further deterioration of the relationship between the former friends.
Ahead of House of the Dragon episode 6, Cooke has opened up about her first day on set as the older version of Alicent in a new interview on Jimmy Kimmel Live. The actor reveals that she had a bit of a rough experience, explaining that not only was she very hungover, but in her drunken state the night before, she fell over and chipped one of her front teeth. Check out Cooke's full recollection of events below:
"It was amazing and I was very hungover. Really bad, actually. Really bad. And I never do that, but there's this comedian in England who I love, Alan Carr, and he's got a podcast. He invited me to be on the podcast and I was very excited. And my call time the next day wasn't until 11 so I brought a bottle of wine just as a gesture and the podcast finished and we're just chatting, chatting, chatting. He's telling me loads of gossip. More wine, more wine, more wine. I don't remember getting home. I remember, I tipped my head down to put my hair in a pony, fell over. And then I woke up the next day and I had a chip in my tooth. Very slight chip but enough that the tongue magnifies it. And you're like, 'What have I done?' No one knew on set, until now."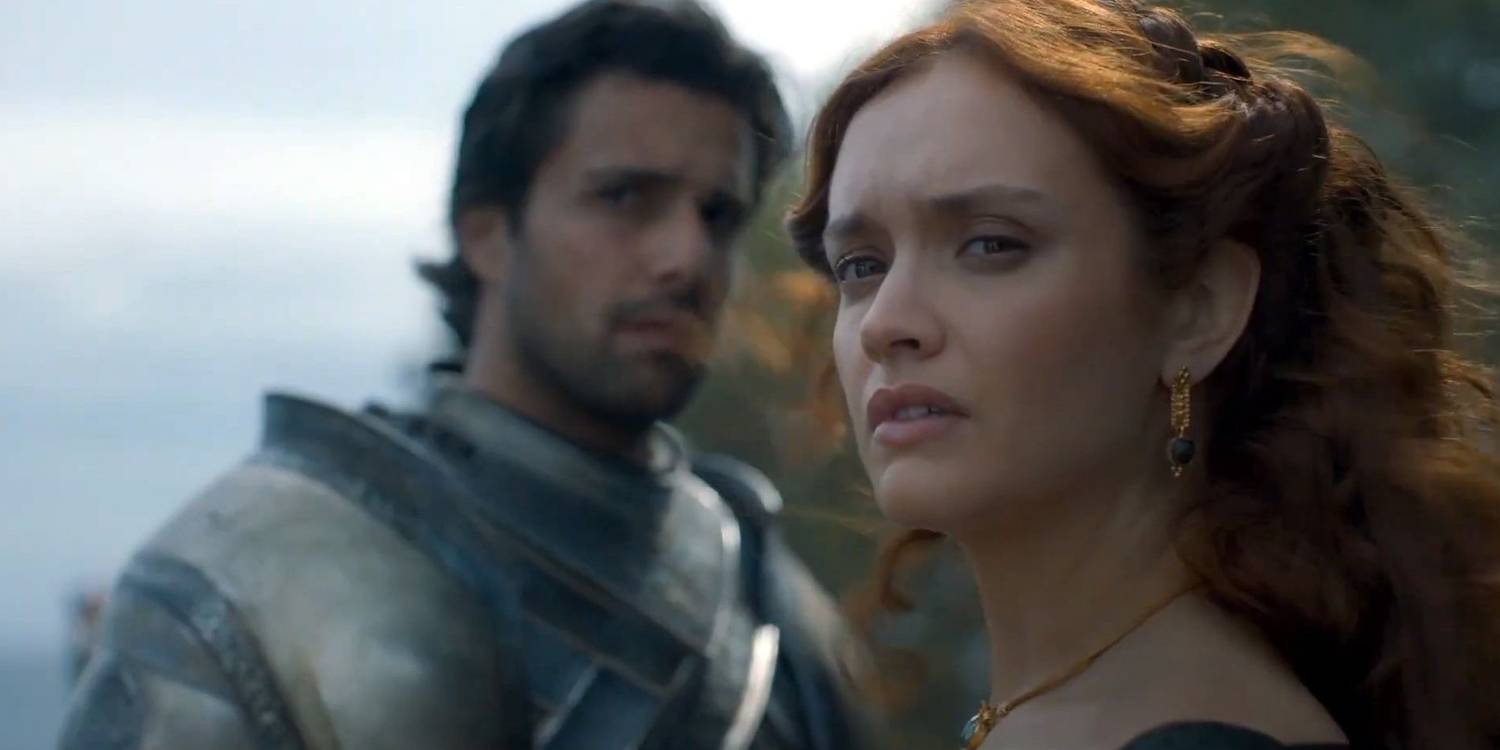 Cooke, who is also known for roles in Ready Player One and Sound of Metal, steps into big shoes in House of the Dragon. Both Alcock and Carey have very much captured the hearts of House of the Dragon fans, who not only enjoy their individual performances, but the unique chemistry between the two actors. With episode 5 ending on the rift between Alicent and Rhaenyra growing even larger, it remains to be seen whether Cooke's version of Alicent will still carry those intense feelings of betrayal or if time will have softened her feelings toward her former childhood friend.
Although Cooke's first day on set may not have been pleasant, the actor's comment suggests that her suffering went mostly unnoticed by the cast and crew, meaning her performance on the day likely wasn't affected. Regardless, fans may now be on the lookout for any signs of Cooke's hangover or her chipped front tooth, which may or may not be present in House of the Dragon episode 6 (depending on the order they filmed the episodes in). Despite Cooke's unfortunate first-day experience, House of the Dragon is set to undergo major changes in the weeks ahead as fans adjust to two new actors taking on the roles of Alicent and Rhaenyra.
Source: Jimmy Kimmel Live