---
How Diana Jenkins' Gift Snubbed The Entire RHOBH Cast
---
Diana Jenkins put her money where her mouth is by donating money to the victims of Erika Jayne's ex-husband, and it was also a subtle jab at all The Real Housewives of Beverly Hills women. Erika came under fire during the group trip to Aspen when Garcelle Beauvais and Crystal Kung Minkoff questioned her about the $750,000 diamond earrings she was gifted by her ex Tom Girardi. Erika lashed out while defending herself and questioning the "facts" from the case involving "potential victims." Garcelle and Crystal questioned if Erika felt any sympathy for Tom's victims.
SCREENRANT VIDEO OF THE DAY
However, Erika, who's the liability of the RHOBH group, made it very clear that she doesn't care about anyone but herself. "I don't give a fu*k about anyone else but me!" Erika quipped. The singer doubled down that she is not a licensed lawyer and didn't work with her husband when he embezzled money from his clients. Erika says she shouldn't be liable to return any of her property because she didn't steal anything. Erika also feels like the other RHOBH ladies should only care about her and not the victims. Even Kyle Richards questioned her friend's lack of compassion, but Erika didn't back down.
After the episode aired, RHOBH's Diana announced her massive $100,000 donation to Tom's victims. She claims it's not to diss Erika; it's a way of leading by example. "This isn't a dig at Erika," a source close to Diana told Page Six. "It's actually meant to send a message to the cast members who have expressed support for Tom's alleged victims, but never seem to do anything to help them." Diana's donation was a subtle jab at the entire RHOBH cast, not Erika. During the Aspen melee, Diana asked why the ladies wouldn't take off their own earrings and give them to the victims if they cared so much.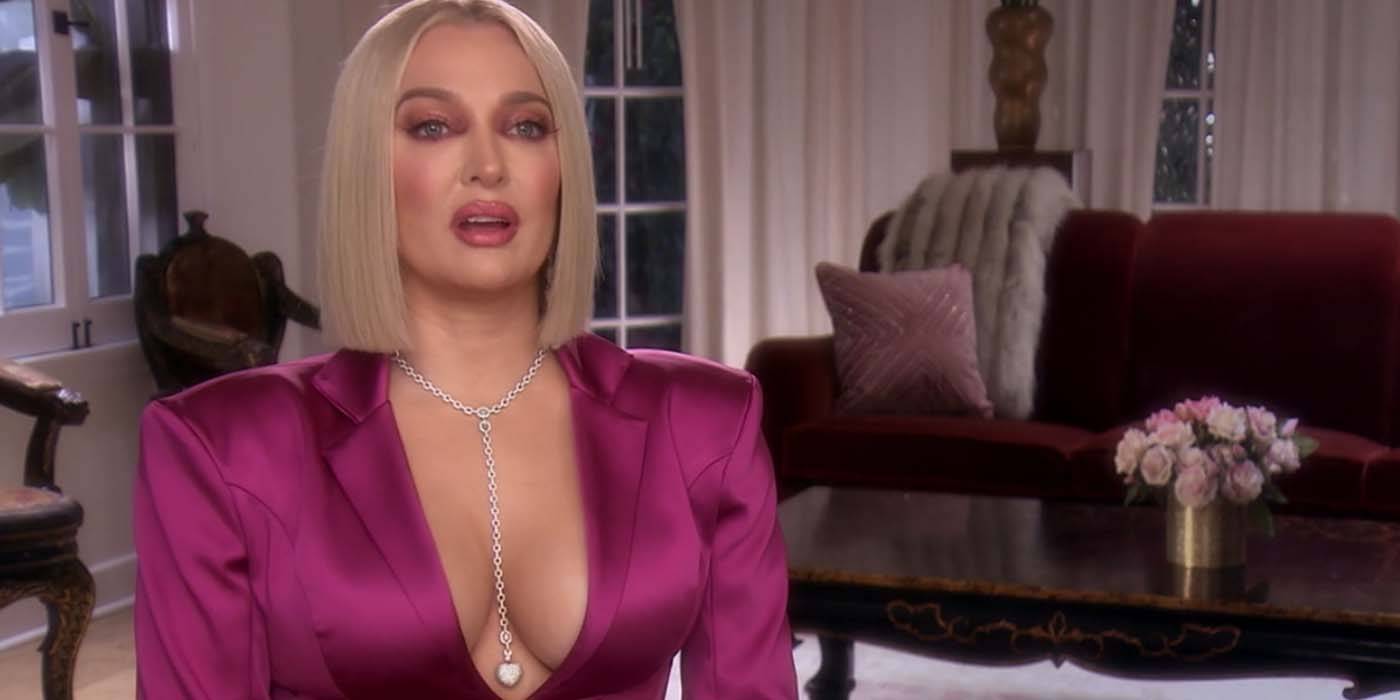 Diana seemingly insinuated that the ladies were more interested in gossiping about Erika than doing anything to help the victims. Erika, who may be leaving RHOBH, shouted at Crystal and Garcelle when questioned about having sympathy for the families, including widows and orphans, who were represented by Tom in the Lion Air Flight 610 case but received no settlement money. "You want to be on the side of the victims because you think it's cool," Erika quipped while responding to Crystal. The RHOBH ladies were dumbfounded by Erika's behavior and harsh response to the mention of the victims. Kyle became upset and was unable to defend any of Erika's behavior.
Erika has shown how defensive she can be when questioned about the case. She has gone toe to toe with Sutton Stracke, Garcelle, Crystal, Kyle, and even Andy Cohen. Erika has made it clear her only focus is herself and no one else. RHOBH has captured Erika's problematic behavior as a result of Tom's embezzlement case. With Erika appearing on reality television, she is at the mercy of public opinion.
The Real Housewives of Beverly Hills airs Wednesdays at 8 p.m. EST on Bravo.
Source: Page Six