---
John Slattery Interview: Confess, Fletch
---
Directed by Greg Mottola, Confess, Fletch puts a modern twist on Gregory McDonald's novel, which was originally published in 1976. The comedy film stars Jon Hamm as Fletch—an investigative journalist with a carefree attitude, who finds himself a suspect in a murder case.
The main cast also includes Roy Wood Jr., Annie Mumolo, Ayden Mayeri, Lorenza Izzo, Kyle MacLachlan, and Marcia Gay Harden.
Screen Rant chats with actor John Slattery about working with Jon Hamm and playing with his character's dry sense of humor.
SCREENRANT VIDEO OF THE DAY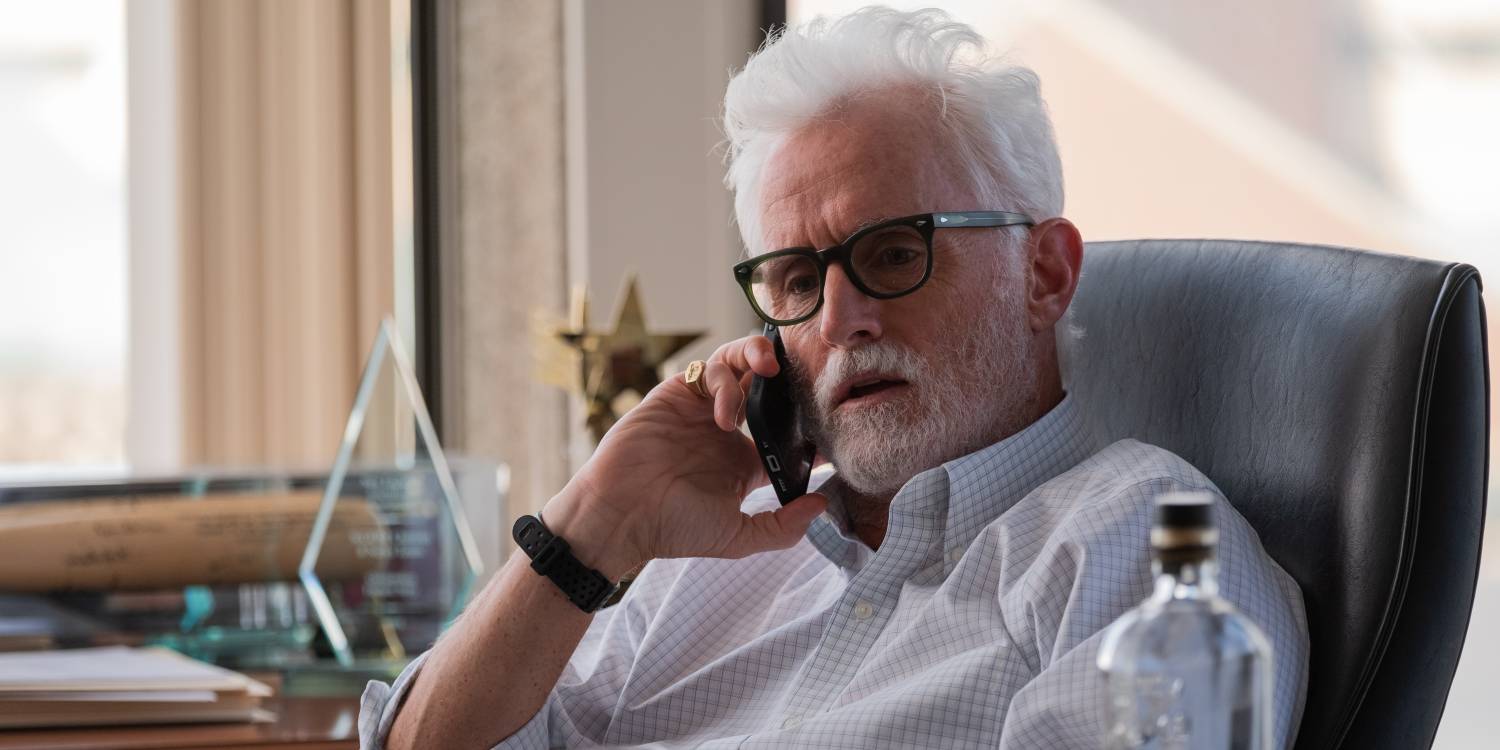 Screen Rant: I wanted to start off by asking what drew you to this film. How did you get involved with it?
John Slattery: Money. It was just the money. I didn't do it because of any other reason. No—I did it because of Jon Hamm and Greg Mottola. And you know, who doesn't want to be a part of Fletch? I read the script. I loved it. Those guys are the best. Hamm is one of my old pals. It shot in Boston where I grew up. What could go wrong?
Screen Rant: Was there a moment in the script that stuck out to you? One that made you say, "Okay, I'm in. Let's do it."
John Slattery: Any script where I get to say, "Go f*ck yourself," I'm in. No, it was only a couple scenes and I was just glad to be part of it. It was funny. It was concise. The sort of feel of it was right there on the page. I knew Hamm would be great in that part. I'm a big fan of his. I think this could be something that they could do for a while, and I'm also a big fan of Greg Mottola. So I was just glad to be asked.
Screen Rant: This is based on a book. Had you heard of it before filming the movie?
John Slattery: I sure had—there are eleven books. So that's, I think, the idea. If this is as successful as they hope it will be, they can tell some more of these Fletch stories.
Screen Rant: I really appreciated your character's dry sense of humor in this film. I thought it fit the movie very well. Did you enjoy playing a character like that? Who's just so blunt and doesn't bother to filter anything?
John Slattery: Yeah, it's fun. It's funny. And the dialogue between Fletch and Frank is kind of snappy and fun and funny. And I knew that it would be fun with Hamm, and they were loose enough to let us kind of throw in different little hooks and additions and see what worked. So, yeah. It was very loose and fun.
Screen Rant: I was going to ask you about the banter between your character and Hamm's because it looked like a lot of fun. How was working with him and kind of creating that dynamic?
John Slattery: We've had a lot of time working together—not as improvisationally as this was. Most of the Mad Men stuff was pretty tightly scripted, and we were expected to say what was written on the page pretty exactly. Here, it was a little less strict, but there are story points that have to be given to the audience. And so, like any scene, it has to be about something and there has to be some conflict and there has to be some momentum and back and forth. All these scenes had that and so it was not that hard to act in them.
About Confess, Fletch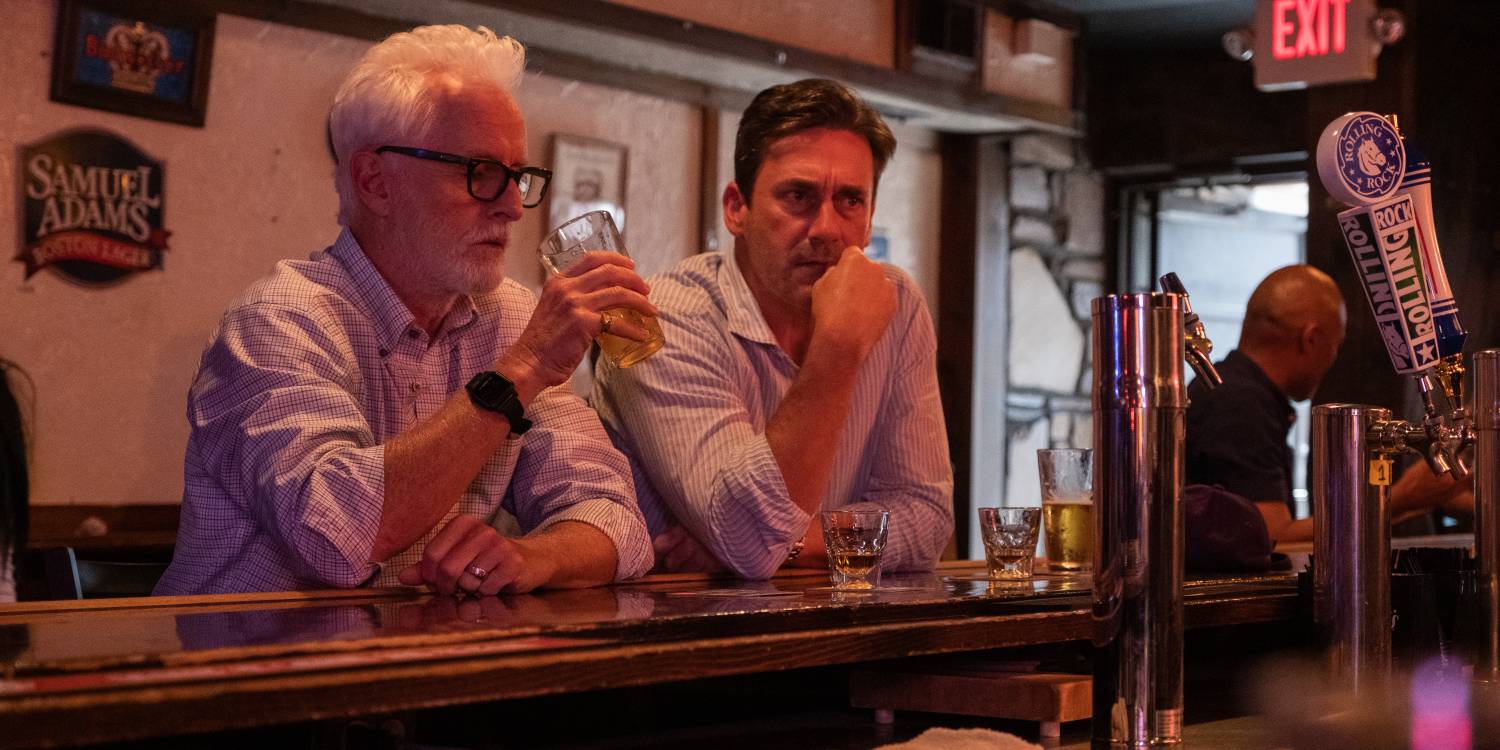 While investigating a case of valuable stolen paintings, the roguishly charming and endlessly troublesome Fletch becomes the prime suspect in a murder. To prove his innocence, he must sift through a long list of suspects — from an art dealer to a missing playboy to a crazy neighbor to his own girlfriend.
Check out our other interviews with Confess, Fletch stars Lorenza Izzo & Annie Mumolo as well as Jon Hamm & director Greg Mottola.
Confess, Fletch arrives in theaters and on digital September 16, followed by a Showtime premiere on October 28.