---
Kim Kardashian Opens Up About Her Health Scare and Her Depression
---
Keeping Up with the Kardashian star Kim Kardashian West opens up about her Lupus related health scare and how she's coped with the depression that followed it. It's been a long road for her.
Since their show first aired in 2007, the show has made Kim and her family reality TV icons. The beauty mogul married rapper Kanye West in 2014, which was featured on season 9 of Keeping Up with the Kardashians. Currently, the couple has four children –  North, 6, Saint, 3, followed by daughter Chicago, 20-months, and four-month-old Psalm. The reality TV star is a makeup mogul, law student, and mother of 4 has her hands full. Fans have watched as the mom somehow does it all.
SCREENRANT VIDEO OF THE DAY
In the season premiere of Keeping Up with the Kardashians, viewers got an inside look into a trying time in Kim's life, as she discovered that she tested positive for Lupus antibodies. She went to the doctor for symptoms that seemed invisible to everyone else, extreme fatigue, joint pain, which is often brought on with depression and anxiety. In her recent interview with ET, the reality TV star detailed her health scare and revealed that she also suffered from depression, explaining how she managed to overcome the mental illness. "When you do have a diagnosis, or you get tested for something and you get a result that you weren't expecting, you definitely get in your head and for a second you kinda get this little depression of, like, 'OK, what are all of the possibilities that can happen? What's my life gonna look like? I really wanna be active for my kids.' And so it triggers something." She explained that she had to snap out of the depression because she had to "get it together" to be there for her family. She gave advice, saying, "No matter what's going on in your life, you can take that time to grieve for a second… and then figure out how to be positive about it because it's not going to change."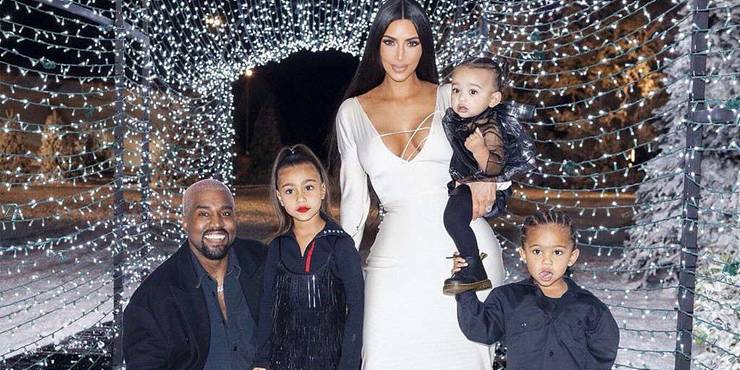 While she admitted that she finds "no point in being depressed and staying in that headspace," she explains that she "felt it for a minute." The Lupus caused Kim to have pain in her joints and specifically in her hands, and as a result kept her from picking up her youngest child, at the time, Chicago. She said, "Until I figured out what was really going on, I just needed to take a break from lifting the baby, and that was really hard for me." The reality star explained that she was worried that she wouldn't be able to hold baby Psalm, when he arrived via surrogate. After her horrible health scare and the pain that went with it, she says she's got the disease "all under wraps," and she explained that "everything's okay. I'm on a medication now, so everything seems to be fine for right now. I'm just rolling with it day by day."
The busy mom of four and soon-to-be lawyer is working very hard to pursue all of her dreams and heal from her health scare. It seems now that everything is back on track as she's doing well with coping with the disease, she will be able to keep up with her children, her career, and continue to show her life on Keeping Up with the Kardashians. 
Keeping Up with the Kardashians airs Sundays at 9 pm EST on E!.
Source: ET
MAFS: Fans Say Lindsey's Victim Complex Overshadows Nurturing Side
About The Author
Julia Odom (466 Articles Published)
Julia Odom is one of Screen Rant's reality TV news writers and editors. She hails from the Rocky Mountains of Grand Junction, Colorado where she grew up with her seven siblings. She spent the time after college making music, as a singer and lyricist for her band Carface. She can be found most weekends watching her guilty pleasure – 90 Day Fiancé – with her four sisters. When she is not writing for Screen Rant, she is contributing to websites such as Better Humans and Craft Your Content. She is a coffee aficionado and film lover, with her favorite films being from Kubrick and PTA. Spending over a year in France as an au pair, Julia enjoys experiencing life at the edge of her comfort zone. Some of her loves include her two cats, reading Stephen King, and eating spicy food.
More From Julia Odom