---
Luke Evans Interview: Pinocchio
---
The Pinocchio live-action remake may make a wooden puppet turning into a real boy feel more magical, but it also makes the villains its protagonist must face all the more terrifying. One such criminal is The Coachman, played by Beauty and the Beast's Luke Evans. Already versed in Disney baddies, Evans went from the self-satisfied Gaston to the sadistic Coachman, preying on "naughty" boys and girls who would leave home for some fun.
Directed by Robert Zemeckis (The Witches), the newest iteration of Pinocchio also stars Tom Hanks as Gepetto, Joseph Gordon-Levitt as Jiminy Cricket, and Benjamin Evan Ainsworth as the little puppet himself. Both children who have never seen the 1940 animated classic and adults reliving their own childhoods in a new way can enjoy the fresh take on a familiar tale together.
SCREENRANT VIDEO OF THE DAY
Screen Rant spoke to Evans about the physical transformation he underwent to make the Coachman unrecognizable in Pinocchio, and about the anticipation for the eventual Beauty and the Beast prequel starring Gaston and LeFou.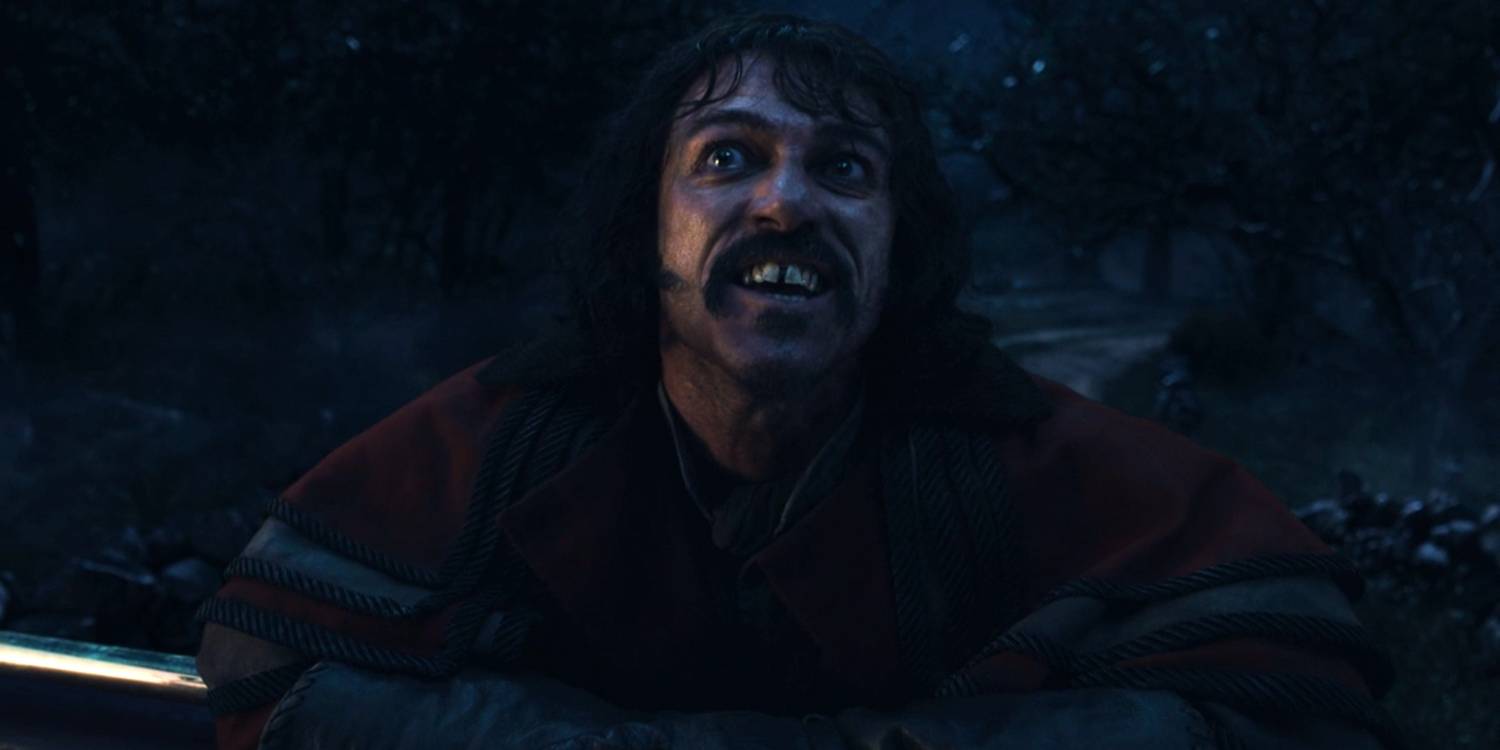 I'm watching this movie going, "Where is Luke Evans? Where is he?" The transformation was fantastic! Tell me about that.
Luke Evans: Part of my request was to not be recognizable. I didn't want him to be anything like the other Disney villain that I played. When we started with this idea of his aesthetic, and the way he looks, it was difficult for us to stop. It was like, "Maybe we should add some teeth. What about a sweaty mustache? And then a hat and filthy nails."
And before we knew it, we'd created this creature of the night who makes me look almost unrecognizable, which I loved. It was a joy to have such a brilliant, talented costume designer and makeup artists and hair [stylists] to create this thing. That's what I got to use, and it was a wonderful tool that I totally made the most of.
That's so much fun. The Coachman is probably one of the scariest villains. Pinocchio scared me as a kid because, here's my question: What happens to the boys that turned into the donkeys after Pinocchio escapes? They're just donkeys forever?
Luke Evans: I do think it's a little selfish of Pinocchio. He falls off a cliff, but at not one point does he then think about the boys that he left back at Pleasure Island. They're all basically pulling carts of salt through mines. That's basically their future. Terrifying. That affected me as a kid, and it must have affected you. That's why we're talking about it. Wow, he went through some horrible, horrible things. These poor boys and girls—by the way, there's girls there, too. They're all as naughty as each other.
But as far as The Coachman is concerned, they deserve to be turned into donkeys.
Terrifying. Which Disney villain would you like to tackle next?
Luke Evans: Listen, I didn't think I was gonna get to do it a second time. Let me tell you, it's not common that an actor gets to play two Disney villains in two different Disney movies in a live-action remake. I count myself lucky to have done two. I don't think I'll be doing another one. But you never know. This is Disney.
It's the dream as a kid. You're like, "God, I wish I could like step into this world." And you've been able to be on two of those sets. That's amazing.
Luke Evans: Yeah, it really is amazing, and I've loved every minute of it.
I gotta say I love Gaston. Is there any update on the Beauty and the Beast prequel series? Do you think we'll see Gaston again?
Luke Evans: Yeah, I think you will. You absolutely will. It's just that we have to do it right. We have to make sure that it is the best it can be. And if that takes us longer, than that's the way it should be. Because we're responsible for two very important characters, and we have a brilliant story to tell. We just want to make sure that it's absolutely right before we deliver it to the fans, who I know are very excited about it. As are we, and we are desperate to make it. But watch this space; it will happen.
So it's on hold, not gone.
Luke Evans: Yes, absolutely on hold. Not gone.
Pinocchio Synopsis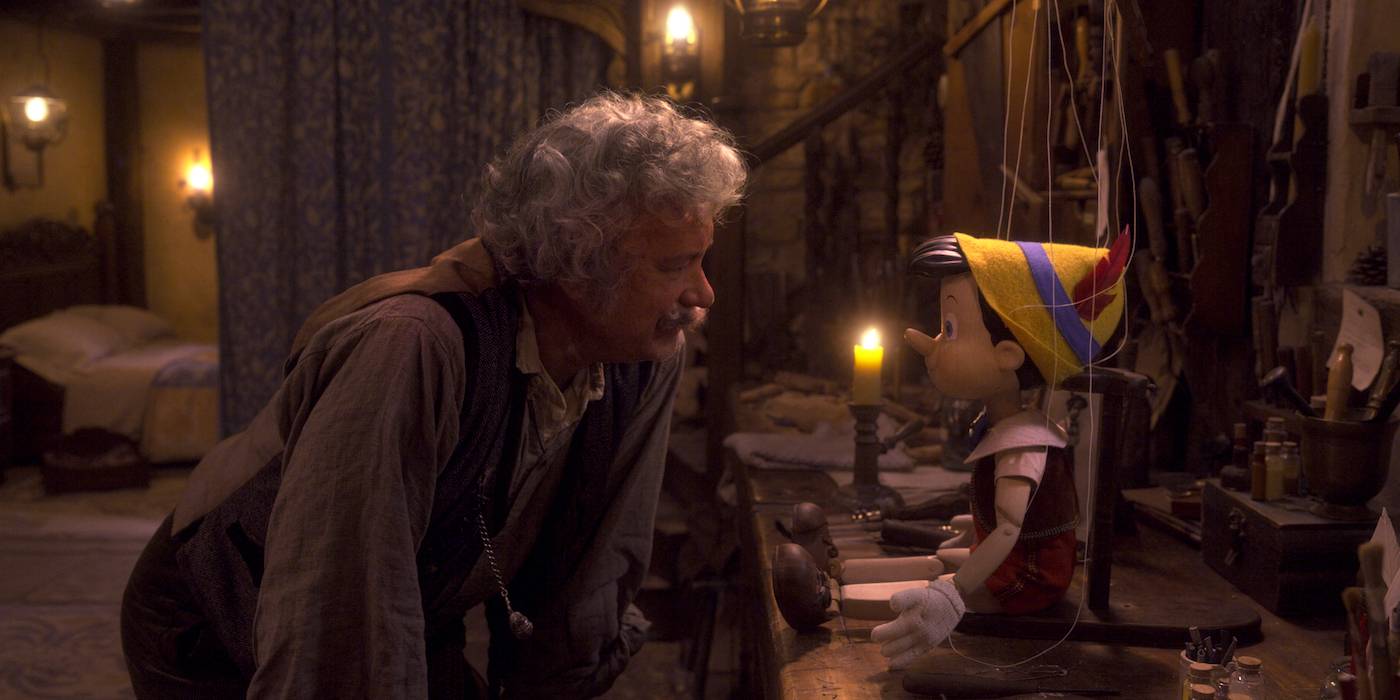 Academy Award® winner Robert Zemeckis directs this live-action and CGI retelling of the beloved tale of a wooden puppet who embarks on a thrilling adventure to become a real boy.
Tom Hanks stars as Geppetto, the woodcarver who builds and treats Pinocchio (Benjamin Evan Ainsworth) as if he were his real son. Joseph Gordon-Levitt is Jiminy Cricket, who serves as Pinocchio's guide as well as his "conscience"; Academy Award® nominee Cynthia Erivo is the Blue Fairy; Keegan-Michael Key is "Honest" John; Academy Award® nominee Lorraine Bracco is Sofia the Seagull, a new character, and Luke Evans is The Coachman.
Check out our other interview with Pinocchio star Benjamin Evan Ainsworth.
Pinocchio is currently available to stream on Disney+.