---
Marvel Proves Spider-Man's Retirement Is Literally Impossible
---
This post contains SPOILERS for Amazing Fantasy #1000
As seen in the new Amazing Fantasy #1000 from Marvel Comics, Spider-Man proves retirement is something he'll never allow himself to have in the Marvel Universe. As long as Peter Parker has power, he'll see it as his responsibility to use it for good. Such is the case in the featured short-story where Spider-Man turns 60 years old and is still wearing the mask (even after he gets put in the hospital).
Coming from a team of all-star writers and artists, Amazing Fantasy #1000 is an oversized anthology issue featuring multiple stories about Marvel's iconic Webslinger. Celebrating 60 years of Spider-Man, each adventure pays tribute to different aspects of the Wallcrawler and his storied legacy. To that end, "Spider-Man vs His Sinister 60th" from Dan Slott and Jim Cheung sees Peter Parker celebrating his birthday as an actual 60-year old. While he may be breathing a bit harder with slightly slower reflexes, the Webslinger begins this story by defeating the new Vulture, promising Mary Jane that he's on his way to his birthday dinner.
SCREENRANT VIDEO OF THE DAY
Related: Spider-Man Unlocks A Brilliant New 'Last Resort' Web Ability
However, Spider-Man nearly dies attempting stop a mugging where he's shot multiple times, resulting in the Wallcrawler being hospitalized. Following days of surgery, Spider-Man is somewhat saddened to learn that most of his superhero allies are off fighting in space and haven't visited him, though It's then revealed that the entire city has come in support of the Wallcrawler. However, Peter Parker isn't able to stay in his hospital bed for long despite his need for recovery. Hilariously, Spider-Man has to help those in need (even if that means fighting in a hospital gown).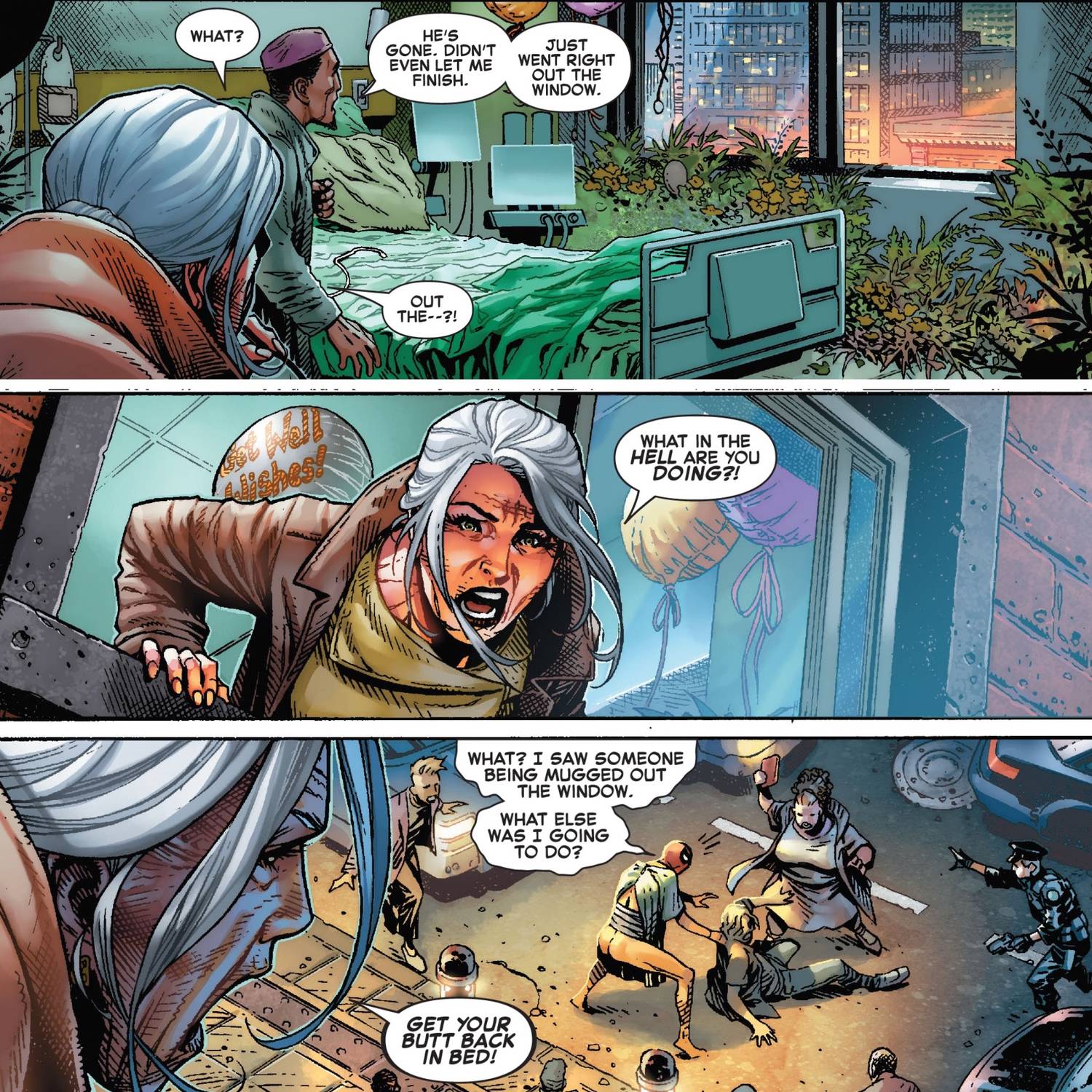 Peter Parker's inability to let himself recover is something that was recently seen in the Spider-Man Beyond era as well where Peter was dealing with some significant radiation poisoning, putting him in the hospital for a few months. However, he similarly tried to sneak out and stop criminals despite his incredibly weakened state. Combined with this new story imagining the Webslinger still kicking at 60, it's far more likely that Spider-Man will die in action than he will in retirement. Even with his age or any injuries accrued along the way, it doesn't seem like retirement will ever be in the cards.
This story proves that so long as Spider-Man has his powers, he's going to use them until he can't any longer. Although it certainly makes sense considering his views on power and responsibility, it does mean retirement will always be an impossibility for Peter Parker. Amazing Fantasy #1000 is on sale now.