---
Marvel Revisits The Avengers' Origin in New War Across Time Series
---
Marvel Comics will kick off the celebrations for the Avengers 60th anniversary in January 2023 with a five-issue limited series that will bring Earth's Mightiest Heroes back to their earliest days and their first roster, to do battle against their classic foe Kang the Conqueror. Avengers: War Across Time will be a love letter to the original Avengers run by Stan Lee, Jack Kirby, and Don Heck, and it will feature a superstar creative team: former DC Comics President Paul Levitz, writing for Marvel for the first time, and the legendary British illustrator Alan Davis.
SCREENRANT VIDEO OF THE DAY
The early Avengers issues were fundamental in crafting the mythology of the group, establishing their dynamics and introducing recurring foes that would become iconic Marvel villains, such as the Masters of Evil, Count Nefaria, and Kang the Conqueror, who made his debut in issue #8. In issue #11, Kang came back with a plan to destroy the Avengers using a robot replica of Spider-Man, but was foiled by the original Web-Slinger. This is where the story told by Levitz and Davis will pick up, and it promises to tell "the greatest Kang saga of all time".
In Avengers: War Across Time, Kang will not give up on his original plan, and he will send a tide of powerful new threats to strike at the very heart of the original Avengers. Judging from the preview shared by Marvel Comics, one of these threats will be the Hulk, an original Avenger himself who quickly fell out of grace with the team and became one of their earliest, and most dangerous, foes. The creative team is sure to make justice to these iconic Marvel characters. Paul Levitz is an Eisner Award Hall of Famer who spent most of his life working for DC Comics, both as a writer and as an executive. Alan Davis is one of the most respected artists in the business, who worked on titles such as Uncanny X-Men, Excalibur, Detective Comics, JLA, and with authors of the caliber of Alan Moore and Chris Claremont.
6 Images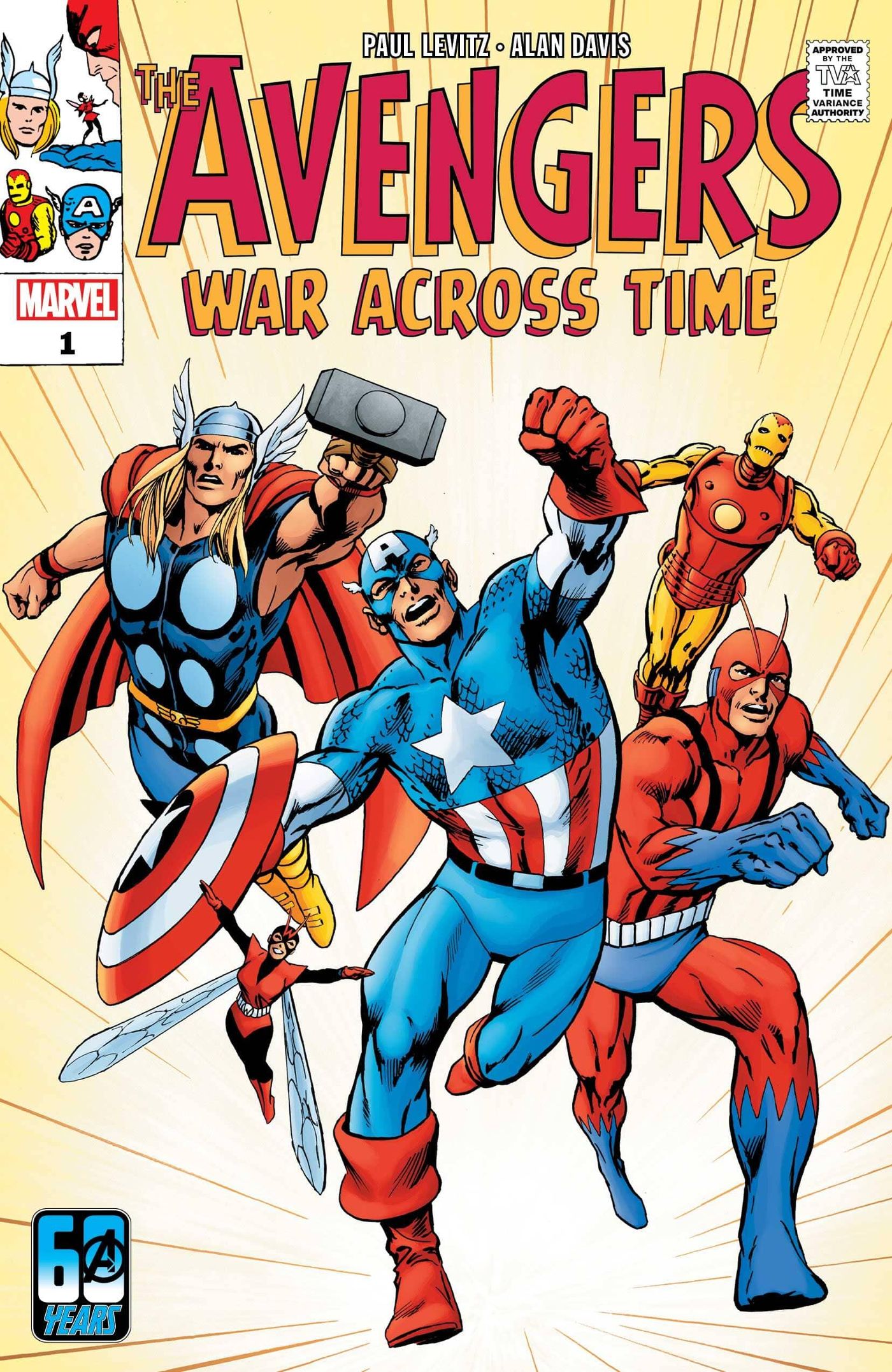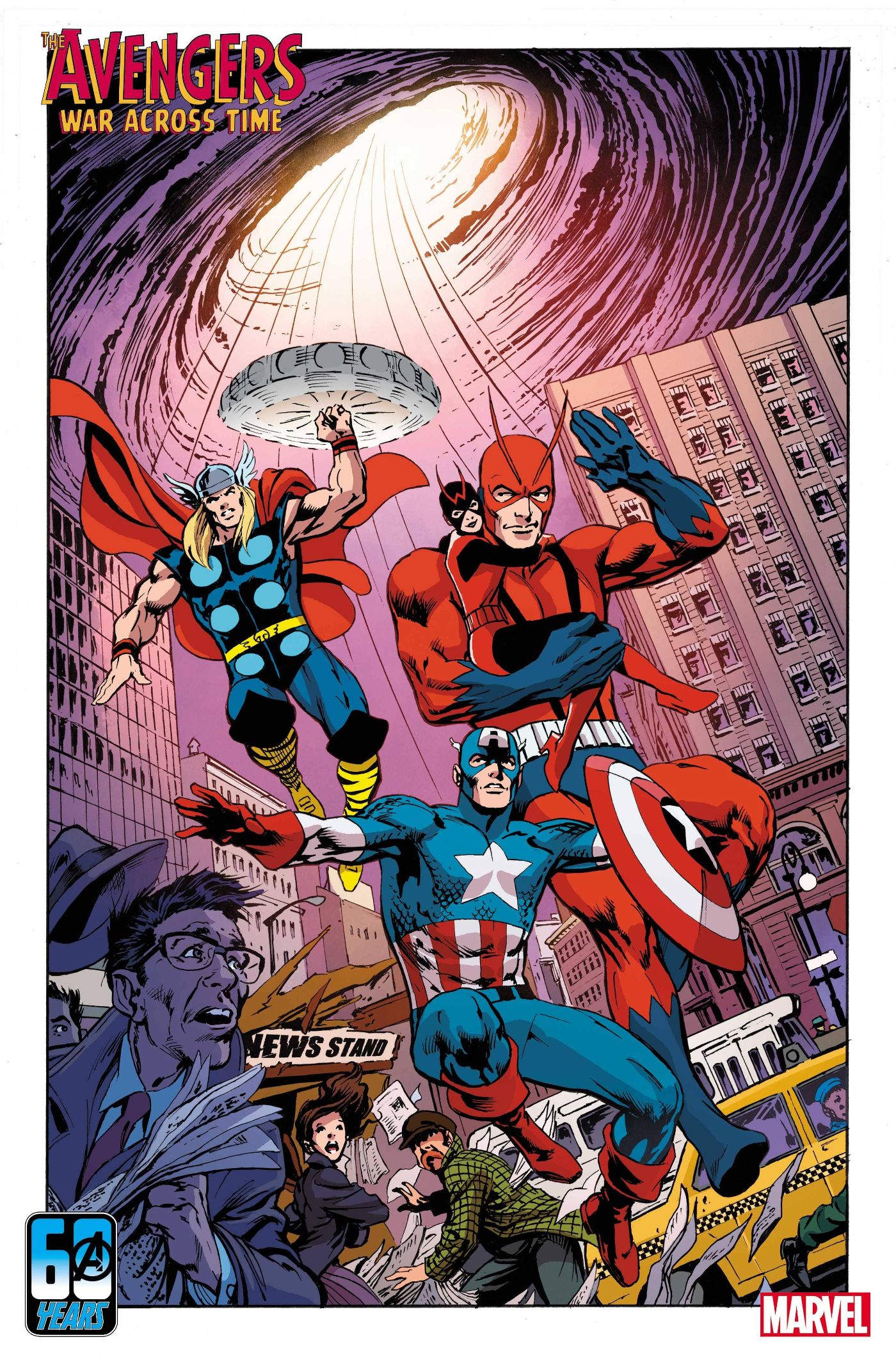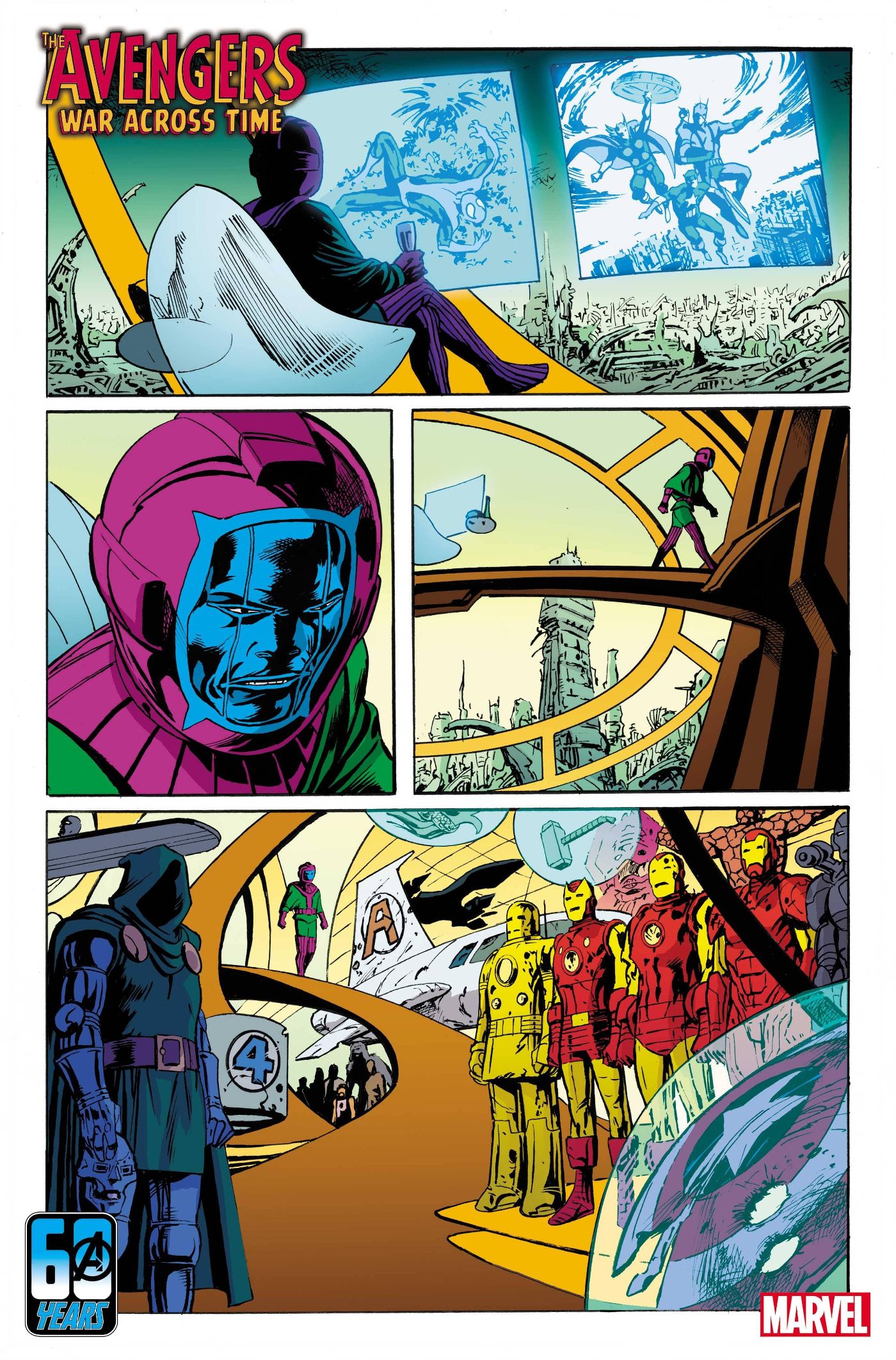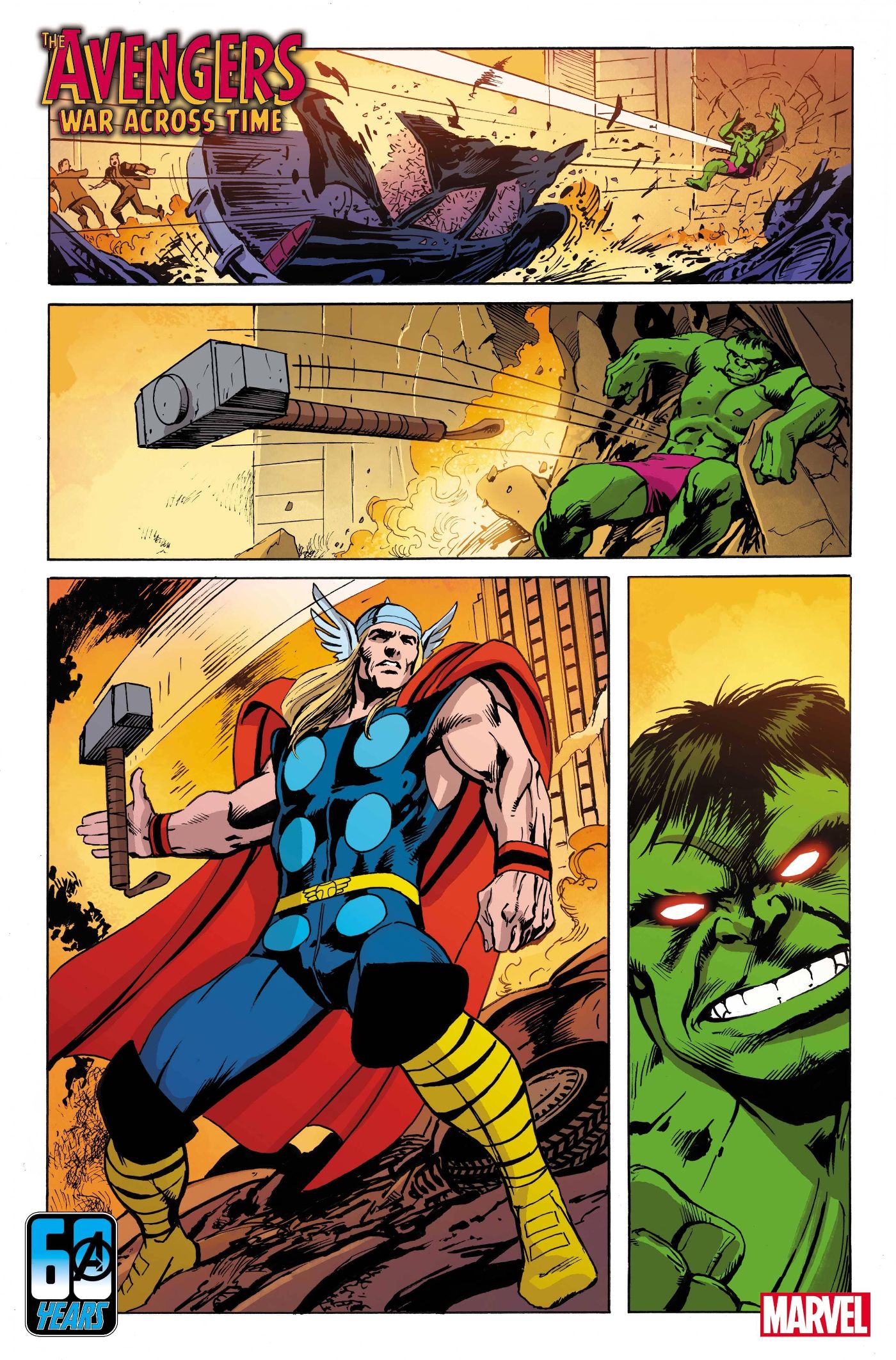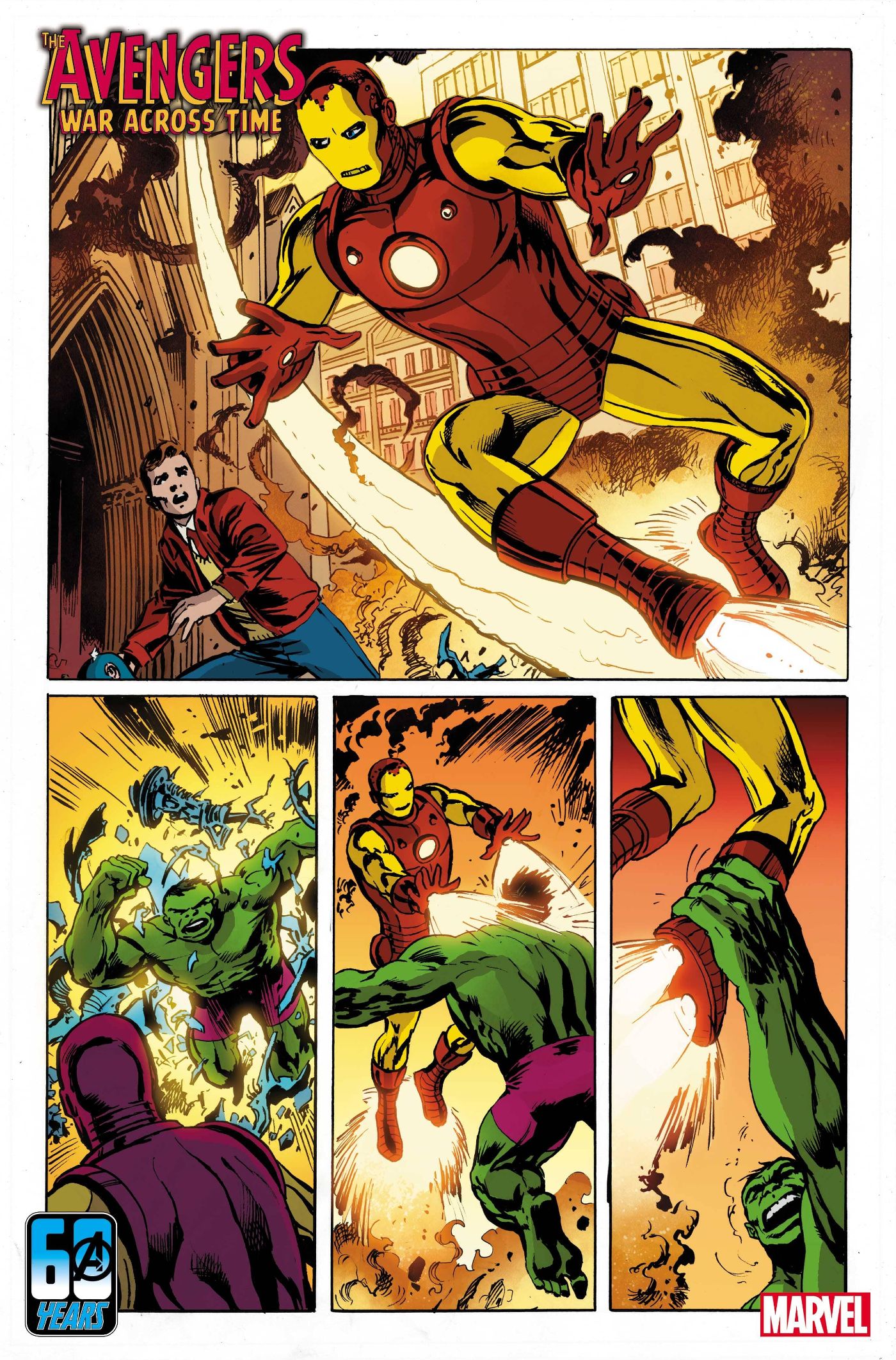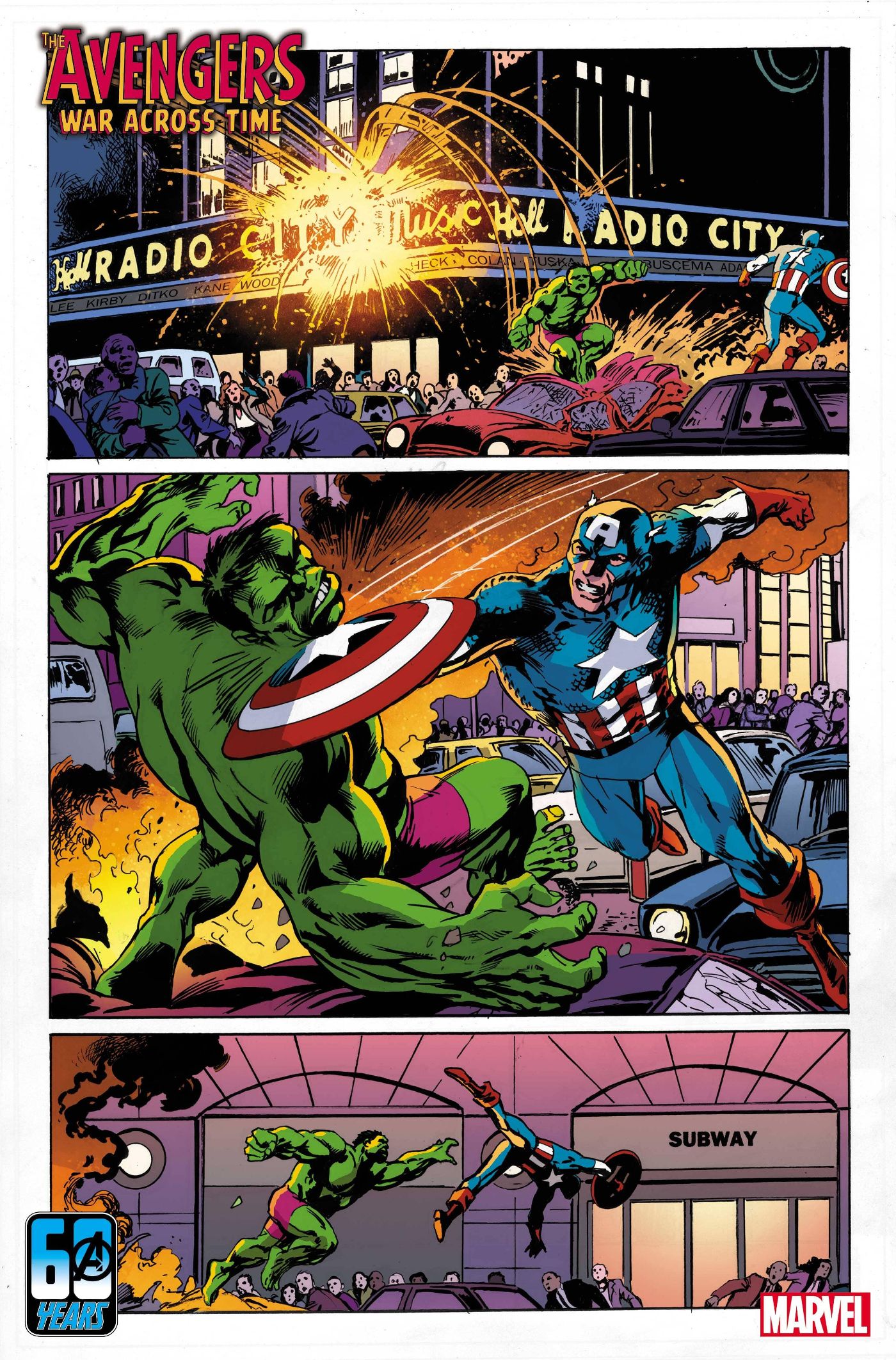 Close
Without those early Avengers stories by Stan Lee and Jack Kirby (who was followed by Don Heck from issue #9) the Marvel Universe would not look the same today. That feeling of grandeur, adventure, and naive enthusiasm influenced every author who followed, including Levitz, who said: "I learned much of my writing craft from The Avengers". While the tone and atmosphere of superhero stories would eventually radically change in the following decades, The Avengers' original run was and will remain groundbreaking, so it's really satisfying to see Marvel paying it homage with this new limited series.
Avengers: War Across Time promises to bring readers back to the Silver Age of comics, just like Kang's time-traveling machines will send dangerous threats to destroy Earth's Greatest Heroes. Avengers: War Across Time #1 will be on sale starting from January 11, 2023, but fans should stay tuned for new announcements on how Marvel will celebrate the Avengers' 60th anniversary throughout the year.
Source: Marvel.com