---
Samantha Morton Interview: The Serpent Queen
---
Catherine de Medici earned the title The Serpent Queen for several reasons: her use of poison, her monarchical scheming, and her ability to hold together the French court all made her a notorious historical figure. Catherine, played by Samantha Morton (The Walking Dead) in the upcoming Starz period drama, enters the French court as an orphan in hopes of bringing in a fortune and producing viable heirs. Naturally, complications arise as the French monarchy is found to be a less than hospitable place to Catherine.
SCREENRANT VIDEO OF THE DAY
Based on the book Catherine de Medici: Renaissance Queen of France by Leonie Frieda, the show combines modern influences (including fourth wall breaking by Catherine herself, reminiscent of Fleabag) and 16th-century court drama to exciting effect.
Screen Rant sat down with Morton to discuss The Serpent Queen, what attracted her to this complex figure, working with Liv Hill, the actress who plays teenage Catherine, and more.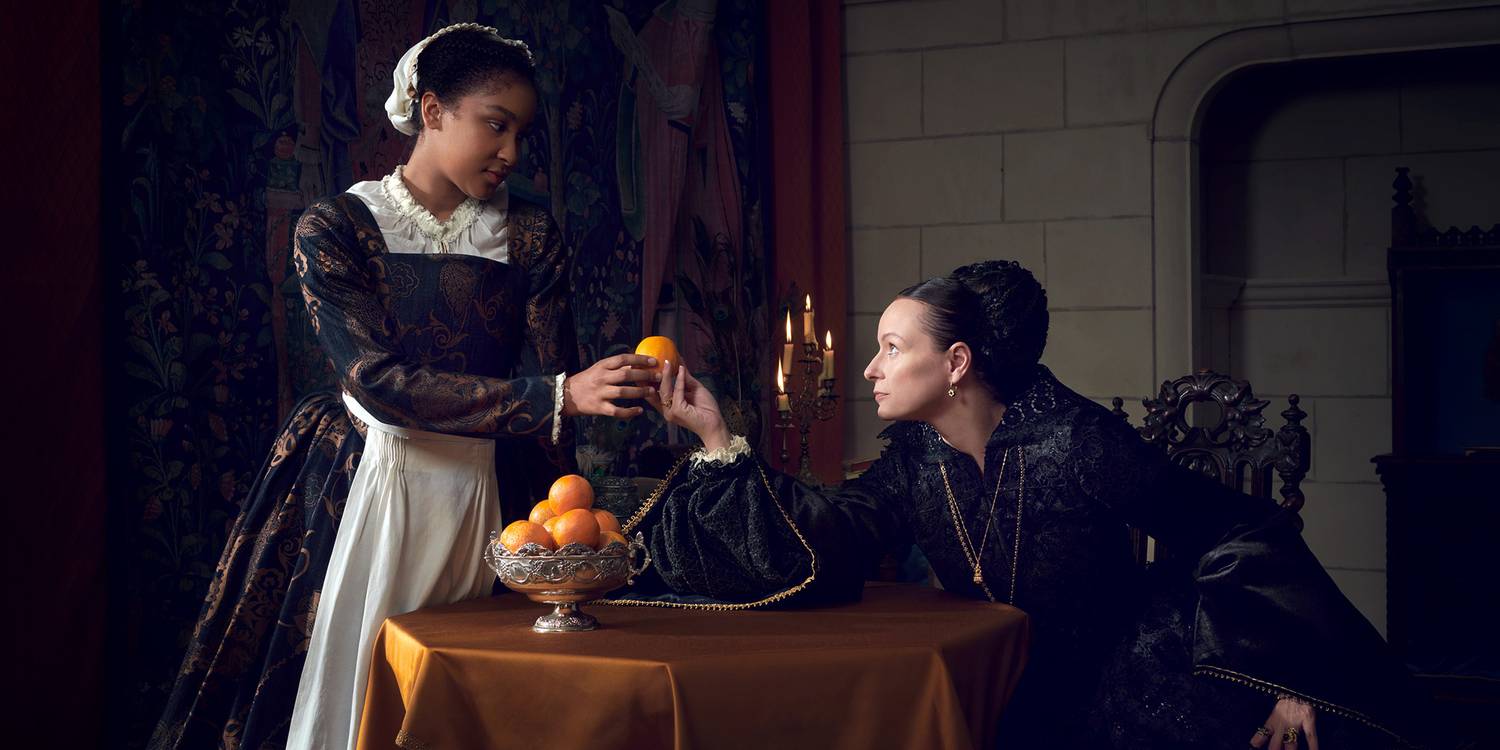 Screen Rant: I'm a huge history buff, so I was very curious to know how much research this role required. [Did you] do a ton of digging into Catherine de Medici, or did you stick to the script to find the character?
Samantha Morton: I think, first of all, that the first thing that I would have been given was the script. And it was the storyline and just going through her life. I had lots of conversations with Justin [Haythe, creator] and Stacey, the director of the first episode. And then for me, I wanted to go away once I decided, that we all agreed on my interpretation, I was going to play the role. Then it was about listening to the audiobook, just anything I could find on her, trying to take it in as much as I could. But then after a point, you have to really trust your scripts. Because otherwise, you're in a situation so much like – ultimately, I'm not the writer and the director, I'm the actor. So you just have to… the source material is important, but the script and real conversations with Justin and making sure of the intentions.
She's such a fascinating figure, and so I was really curious, what was it about her, in particular, that attracted you to this role? How did you find your inner Medici, so to speak?
Samantha Morton: I think firstly, I'm lucky, I get to play lots of formidable, complex characters, sometimes very hard-hitting. And having spent three years playing Alpha [on The Walking Dead], [that] was a crazy kind of role to get into and to feel and inhabit. I'm always looking for things that are very different than the things I've done before. And so for Catherine, obviously, the minute you read the storyline in the scripts, you're like, what an amazing role. So that was it, really kind of wanting to make sure that I could do it justice, that it was something that was going to interest me, that she was complex, that she was acting as a muscle. And you want to keep that muscle going, and you don't want to be bored.
You also have Liv Hill playing the younger version of Catherine, who is also just phenomenal. So what was that working relationship like with her? How did you guys collaborate together to sort of find that throughline?
Samantha Morton: Firstly, when I knew that Liv had been cast as young Catherine, I was overwhelmed and happy. Like, Oh, thank goodness, we're in safe hands, because she's got incredible instincts and I just could watch her all day. I think she's a brilliant actress. And I don't say that lightly, because I'm quite tough, you know, of my life. And we thought it was important that we have Zoom conversations. I was in New York, she was in the UK, and then she was in France, and I was in the UK. So we just had Zoom conversations in regard to our interpretation of Catherine and who she was and how we understood her, and things that we had identified with. And I wanted to know if she had any questions for me or anything I could do to help. It was about finding the truth of Catherine.
Going from the role of Alpha to Catherine Medici and going from post-apocalypse to 16th-century France, what was it like to be on set and immerse yourself in this period in history?
Samantha Morton: I've played historical figures before. I played Mary, Queen of Scots in The Golden Age film, and I've done various other costume dramas, but they've been based on novels. So Jane Eyre, Charlotte Bronte. Sophia Weston was Tom Jones. Emma it was Harriet, which again is a Jane Austen. So they were all stories. But Catherine was real. So normally if I'm playing somebody that's real, has been real, I can look at photographs, or I can listen to audio of them or even look at video footage. But this I wasn't able to. That was tricky. Just trying to find clues and secrets everywhere, so just trying to bring all that together. But ultimately a great challenge to be going from wearing a mask in The Walking Dead and then Tales of The Walking Dead [with] Alpha's backstory. It was great to have that contrast. I'm incredibly lucky, and they're so different. And if you like to watch one episode of The Walking Dead, and then you want to watch the other one you're like, Is that the same person? It's just crazy.
The Serpent Queen Synopsis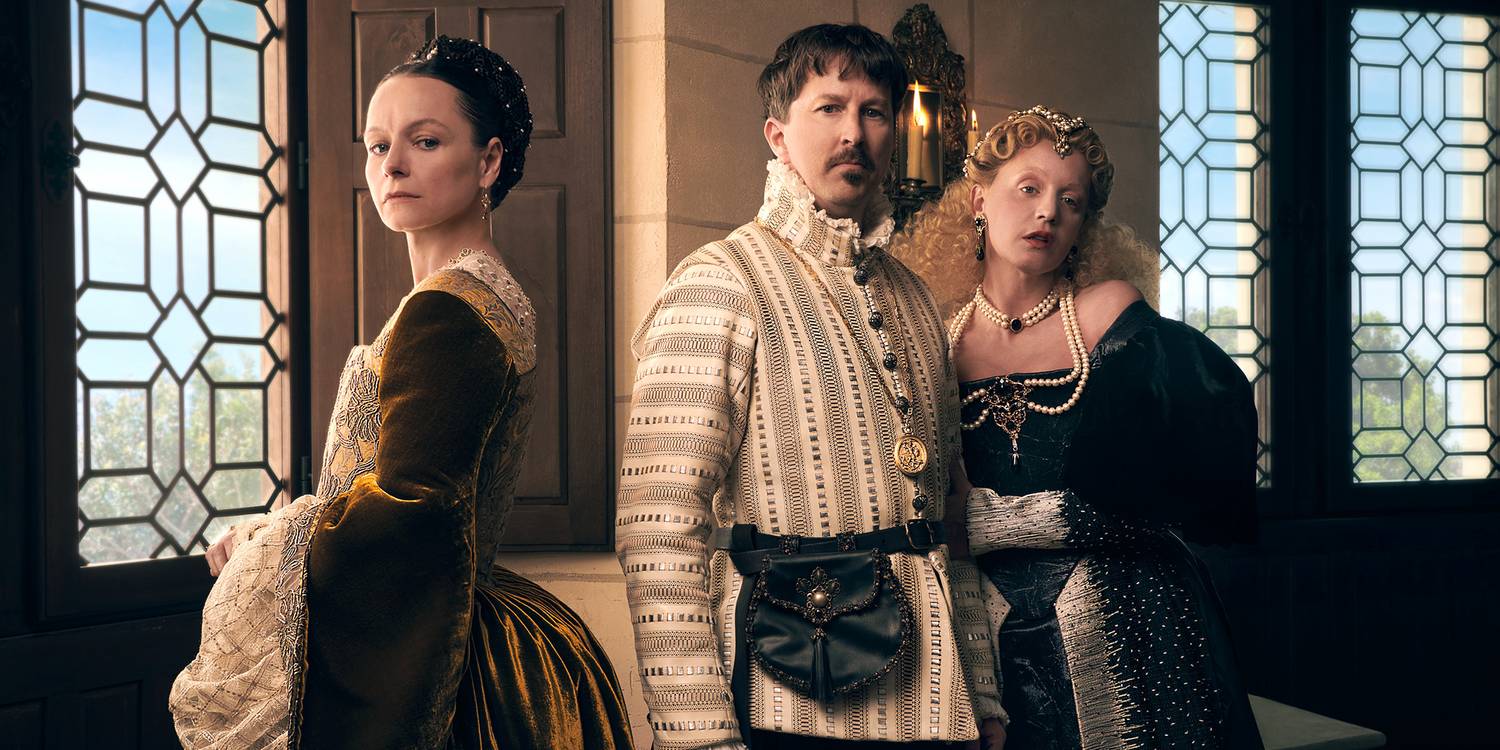 The Serpent Queen tells the story of Catherine de Medici (Samantha Morton) who, against all odds, became one of the most powerful and longest-serving rulers in French history.
Catherine's tale unfolds through flashbacks as she defends her actions and imparts the lessons she's learned to her new servant girl, Rahima (Sennia Nanua). At 14, the young, orphaned Catherine (Liv Hill) marries into the 16th-century French court. Despite her commoner status, her uncle Pope Clement (Charles Dance), has negotiated a large dowry and a geopolitical alliance in return for the union, and with it comes the expectation of many heirs.
However, on her wedding night, Catherine learns that her new husband is in love with Diane de Poitiers (Ludivine Sagnier), a beautiful lady-in-waiting twice his age. With her future suddenly uncertain and with little hope of conceiving, Catherine must quickly learn who she can trust – both within her personal entourage of courtiers and the members of the royal court – while outmaneuvering anyone who underestimates her determination to survive at any cost.
The Serpent Queen airs new episodes Sundays on Starz.