---
See How They Run Review: Ronan & Rockwell Charm Despite Dry, Lifeless Script
---
The murder mystery genre will always be a source of entertainment for audiences. With films like director Kenneth Branagh's adaptation of Agatha Kristie's 1937 novel, Death on the Nile, it's not difficult to imagine why. Later this year, viewers can watch Rian Johnson's follow-up to his Knives Out story, Glass Onion, which follows detective Benoit Blanc taking on another shocking death among a group of friends. With these entries, whodunit stories in Hollywood show no signs of slowing down. Tom George returns to directing, attempting to take on the genre with humor and flair. Relying heavily on whodunit tropes, See How They Run is a little too stale and unfunny for its own good.
SCREENRANT VIDEO OF THE DAY
In the West End of 1950s London, a production crew from a popular stage play readies for their 100th show. This celebration marks their journey towards making the movie version of their smash-hit production. Unfortunately, the commemoration of their would-be joyous occasion comes to an unexpected halt when their director Leo Köpernick (Adrien Brody) is murdered. Ready to take on the case is none other than the world-weary Inspector Stoppard (Sam Rockwell) and his enthusiastic rookie Constable Stalker (Saoirse Ronan). Already amidst a world of drama and unknowns, the two find themselves thrown for a loop when the mysterious homicide evolves into what appears to be a hunt for the cast.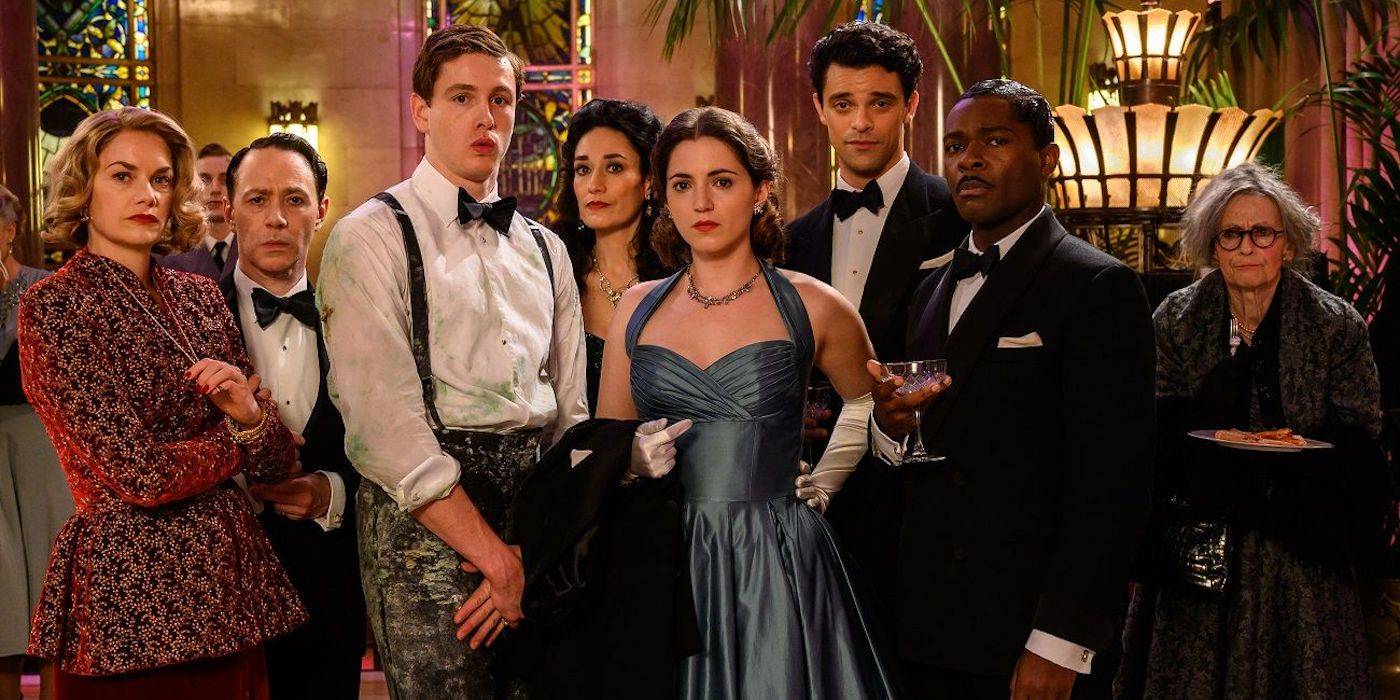 Director Tom George's attempt to revive the genre falls flat in execution, eliminating what makes whodunits great in the first place. The characters are so thinly written that it is difficult to care about anything concerning them. Their introductions come as simple voice-overs from Brody's Köpernick, in which he offers a quick fact or two about each suspect or potential victim. Unfortunately, this approach doesn't give viewers a chance to see the characters in action, nor does it enable them to draw their own conclusions about who may have killed the victim. It's a waste and takes away from what would typically be a fun and engaging viewing experience.
The humor throughout See How They Run is extremely dry and fails to bring about any sort of delight from the story. Perhaps this was intentional, but it's hard to believe that it'll land among the masses. In one particular sequence, for example, screenwriter Mervyn Cocker-Norris (David Oyelowo) scoffs at flashbacks and time-jump title cards within murder mysteries. Then, without hesitation, the screen pans to a "3 weeks later" title card and jump. This type of dry and contrived humor is prevalent throughout George's feature, and viewers will see it all coming a mile away. The worst part is the execution, which is odd and doesn't deliver the comedy that it intended.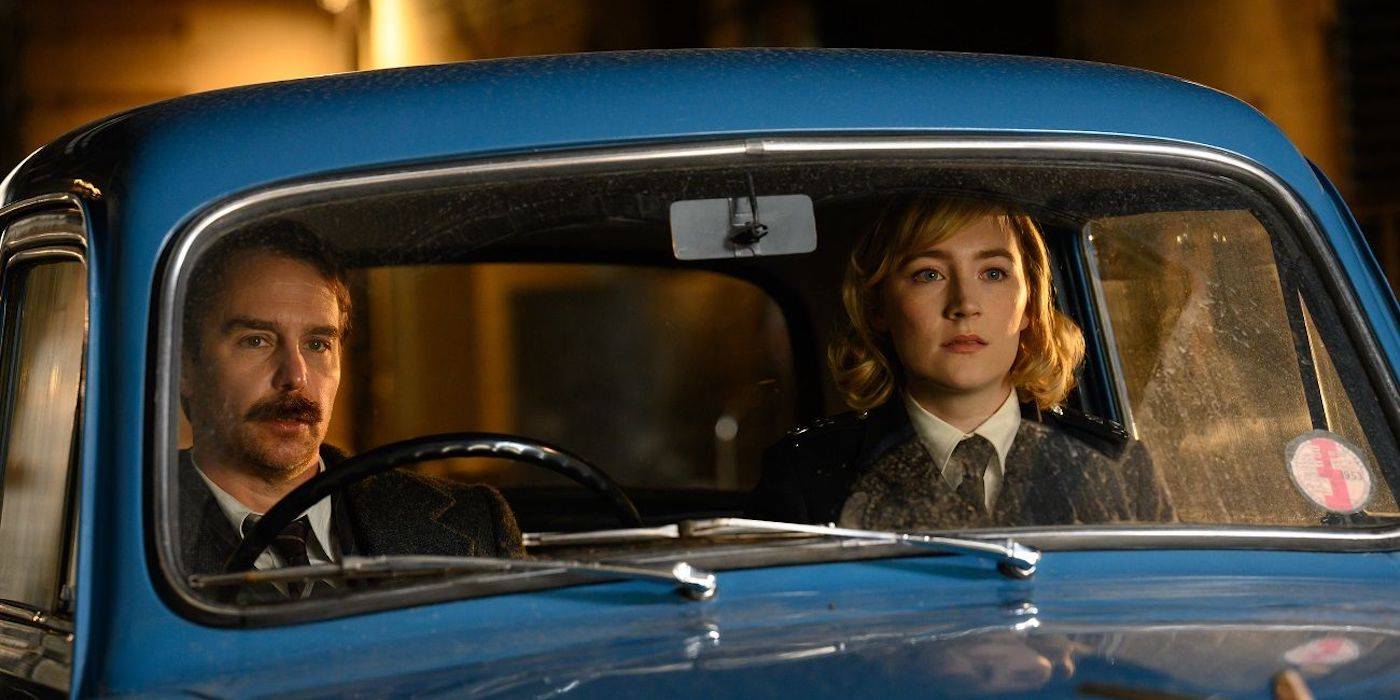 Aside from the forced humor, See How They Run doesn't shy away from making fun of itself or the genre to which it belongs. Somehow, it's still bland and boring as certain sequences and twists are predictable by nature. Whodunits should naturally draw in attention from viewers by concept alone. But after a phenomenal early sequence, much of the film goes downhill from there. That's not to say that everything in George's feature doesn't work. Truthfully, the costuming and set designs are key components that accentuate the dynamic within the film. Even when the script starts to lose its early momentum, the setting in which the film is framed enables cinematographer Jamie D. Ramsay to put his best foot forward to capture the mood of the genre with beautiful photography.
Saoirse Ronan and Sam Rockwell also hold this script together because of their performances. However, they might have made for a more fascinating pair had the script given their characters any sort of personality. They play off each other well with the dialogue they've been given. But despite giving their best efforts, their performances could not lift this film out of its bind. Brody's character said it best about whodunits earlier in the film: "You've seen one, you've seen them all." But it's hard to pinpoint the last one in the genre that came off as lifeless and unfunny as this one.
See How They Run is in theaters on September 16. The film is 98 minutes long and rated PG-13 for one sexual reference and some violence/bloody images.