---
Survivor: Jeff Probst Discusses How BLM Movement Will Affect Casting
---
Jeff Probst from Survivorrecently discussed how the Black Lives Matter movement will affect casting. Since the murder of George Floyd in May, the nation has been forced to confront its racist past while trying to make progress during uncertain times. Black Lives Matter has been at the forefront of starting much-needed conversations about diversity. The movement is about eradicating institutional racism and advocating for victims of cultural bias. The result is that a number of industries, including television, are looking to the movement and are adamant about taking necessary steps to be more inclusive.
SCREENRANT VIDEO OF THE DAY
In its lengthy run, Survivor has featured people from all walks of life. However, recently, Survivor attracted negative press from past participants of color. They feel that they were portrayed unfairly in the final edits of their respective seasons. J'Tia Hart, who is an alum of Survivor: Cagayan, started a petition on Move.org requesting a number of changes to the show, including a requirement that all future episodes have a cast that consists of at least 30 percent Black, indigenous, and/or other people of color. Hart recently told NPR about her stint on the competition: "What they don't do a great job with, is telling positive stories and connecting with the multifacets of being African American," she said. "I have a degree in nuclear engineering from a top engineering school. I'm a mother. I work in national security. I am very well-rounded. And I just got boiled down to a simple trope of a lazy, unintelligent person." Several other Survivor alumni sent a letter to CBS on Juneteenth, requesting a meeting with TV network brass. They wanted to voice their grievances about the reality competition. Season 38 participant Julia Carter alleges that white players used the "n" word around her (while quoting dialogue from movies). Numerous other Black cast members have spoken out about death threats and racist comments from viewers. 
Can the adventure-themed show, Survivor, be a relevant beacon of change during these contentious times? According to Probst, that answer is yes. "The entire culture is in a beautiful upheaval, and our job is to respond to it to make sure that Survivor continues to reflect our culture and our behavior and how we're interacting with each other," Probst explained to The Hollywood Reporter. "Everything that's happening is going to inform the future of Survivor."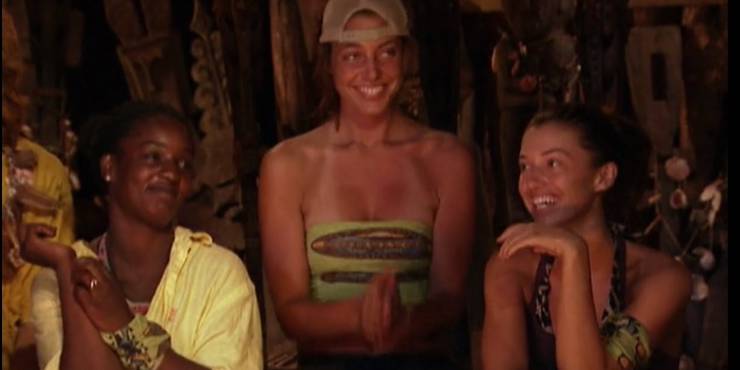 Despite Probst's optimism, there are cast members who stand in solidarity with the others about some of the things they witnessed while on Survivor. Rob Cesternino, who competed on the show, hosted a discussion with 12 Black Survivor alumni from various seasons. Each appeared remotely, due to COVID-19, and spoke openly about their concerns, including the desire for more diversity among Survivor's production staff. Screen Rant also spoke with some Black contestants about how changes could be made. Now that it's heading into its 41st season, they feel the time is now for the show to part with its less diverse past.
While Jeff Probst's excitement about Black Lives Matter is commendable, change is clearly well worth pursuing. After all, the show has been marred by a #MeToo scandal, and complaints about bullying and racial insensitivity. Survivor execs should take feedback on board and use the momentum of the movement to implement some much-needed systemic changes.
Here is the link to sign the petition for anti-racism by Survivor Entertainment Group.
Source: The Hollywood Reporter, NPR
90 Day Fiancé: Memphis' Leaked Video Reveals Why She Left Tell-All
About The Author
Ebony March (414 Articles Published)
Ebony March is a contributing writer at Screen Rant. Her career in entertainment journalism began in 2007 as a film and music reviewer. Before joining Screen Rant's Reality TV beat in 2019, Ebony was a contributor at Guitar World and Intent (now Intent Blog). She freelanced as a digital news producer at KABC-TV in Los Angeles and was a freelance producer at the Los Angeles Times.
Ebony's interest in social activism, music, and pop culture led to appearances on 60 Minutes, MTV's Subterranean and 12 Angry Viewers, as well as Comedy Central's Beat the Geeks.
In her spare time, you'll find Ebony poring over interior design feeds on Pinterest, or obsessively binge-watching episodes of Saturday Night Live. She's also an avid cook and player of classic 8-bit video games like Galaga and Ms. Pacman. Follow Ebony on Twitter.
More From Ebony March