---
Sylvester Stallone Told You Samaritan's Biggest Twist All Along
---
Warning: Spoilers Of Samaritan BelowWhile Samaritan's big twist took some by surprise, it's important to note that the Sylvester Stallone movie never lied to viewers about it. In a way, '80s action movies were their own form of superhero stories. As exemplified by the films of Arnold Schwarzenegger or Stallone, they pitted near invincible heroes with muscular bodies against impossible odds – which they often overcame through a mixture of firepower, punching and salty one-liners.
SCREENRANT VIDEO OF THE DAY
The popularity of those types of movies waned dramatically by the late '90s, with the likes of Blade and X-Men helping usher in the modern-day dominance of comic book movies. Stallone himself has blamed the success of Batman as the first sign the types of film that made him a star were on the decline, and outside of 1995's Judge Dredd, – which cut a clone monster subplot – he showed little interest in fronting a comic book film.
That stance appears to have softened after appearing in supporting roles in James Gunn's Guardians Of The Galaxy Vol. 2 or The Suicide Squad. His latest project Samaritan cast him as Joe, a garbage collector who his young neighbor Sam (Javon Walton) believes is really retired superhero Samaritan. The movie explains that Samaritan and his supervillain brother Nemesis were thought to have perished following an epic battle, but Sam soon has his suspicions about Joe confirmed when he sees him healing from a nasty car accident. Joe, however, keeps denying he's Samaritan – which is confirmed by the movie's finale.
Stallone's Joe Never Lies When He Says He's Not Samaritan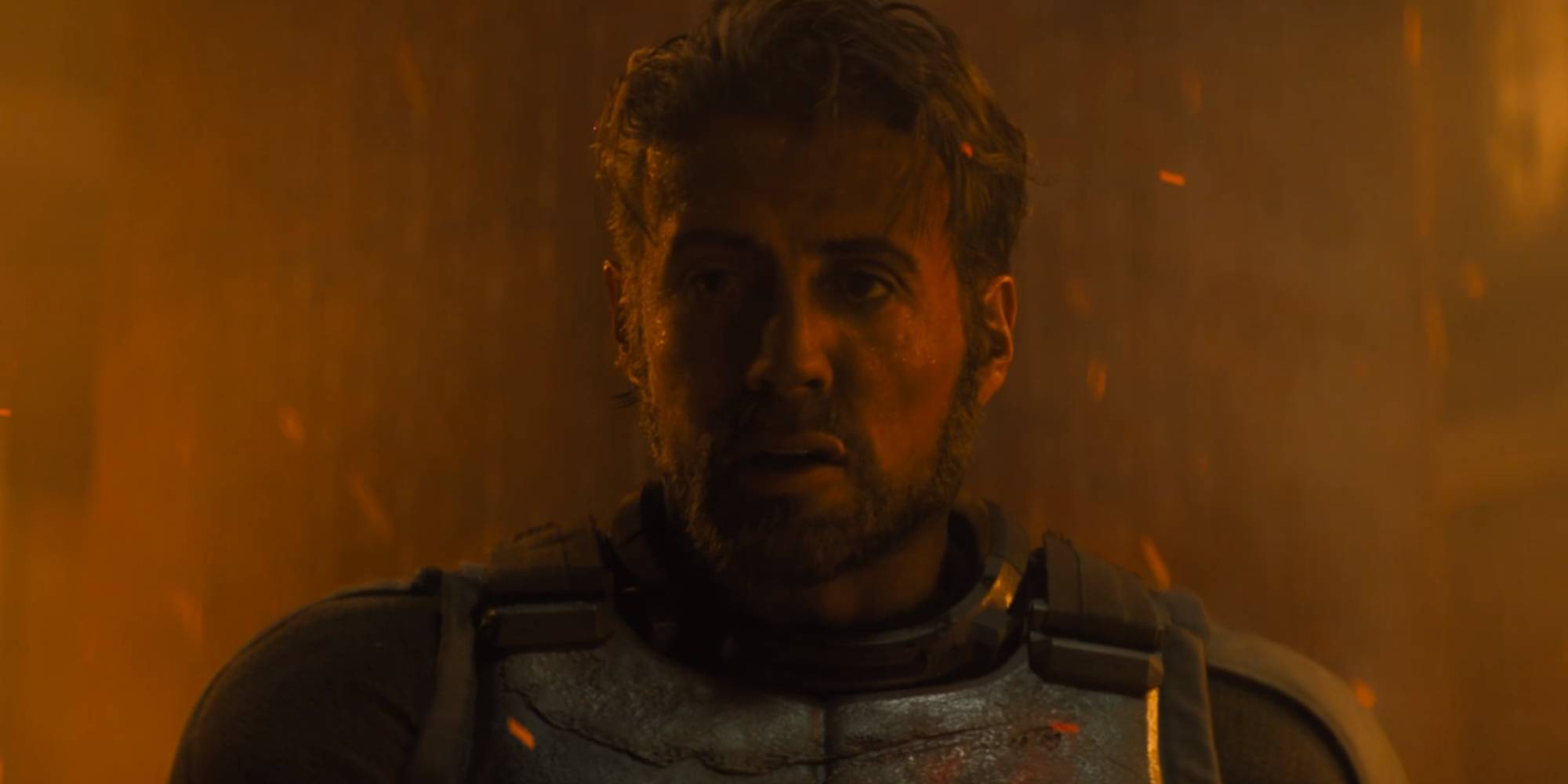 The third act reveals that it was Samaritan who died in the fight, while Nemesis (AKA Joe) felt so ashamed he abandoned his villainous ways and vowed to live in peace. Of course, his friendship with Sam and the rise of Pilou Asbæk's villain Cyrus force him to break that vow. When Stallone's Joe repeatedly denies being Samaritan to Sam or that "Nemesis died that night" when he hears the story recounted, he never lies. It seemingly never even occurred to Sam to ask Joe if he was Nemesis instead, since he was so intent on believing his idol was still alive.
Samaritan also committed a classic spoiler mistake that most movie soundtracks managed to eliminate after The Phantom Menace's score accidentally gave away the demise of Liam Neeson's Qui-Gon Jinn prior to release. Jed Kurzel and Kevin Kiner's score for Samaritan features the track "Cyrus Vs Nemesis" as one of the final listings, from which it would easy to guess that if he's fighting Stallone's Joe in the finale, he's really Nemesis. Samaritan's – which is available on Amazon – Joe is also shown to be quite brutal and uncompromising whenever he fights, which is another hint towards his supervillain past. While some movies cheat to protect their big reveal, Samaritan at least never lies to audiences.