---
The Boys Took Down an Upcoming MCU Hero (& No-One Realized)
---
Warning! Spoilers for The Boys comic book series below
In cover art for The Boys that was filled with Marvel and DC Comics easter eggs, a version of Nova, who will soon appear in the MCU, secretly appeared. In the art for the final issue of The Boys, many parody characters were featured in a single image. Included hidden among them was Richard Rider's Nova, whose counterpart in The Boys universe was taken down before ever debuting in the series.
The entire concept of The Boys comic book series is built around superhero parodies of the Marvel and DC Universe. From the many characters, including Homelander (Superman), Swatto (Wolverine), Soldier Boy (Captain America) and more being direct counterparts to Marvel and DC heroes, to poking fun at the most significant events, including The Infinity Gauntlet Saga, the Garth Ennis, and Darick Robertson series was never shy with satirizing the big two in the comic book universe. However, in artwork parodying both Marvel and DC, The Boys showcased their version of Nova, as the satirical Richard Rider was secretly defeated without actually appearing in the comic.
SCREENRANT VIDEO OF THE DAY
In The Boys #72 by Garth Ennis, Darick Robertson, Richard P. Clark, Simon Bowland, and Tony Avina, the final issue of the Dynamite Comics series concluded with an epic cover art showcasing many heroes that haven't been seen in the universe. In the cover art from Robertson, the heroes fly directly into the toilet, with The Boys' versions of Iron Man, Miracleman, and Spider-Man being seen in the jack-packed image. Also hidden secretly among the heroes is a parody of Richard Rider's Nova, who will soon be debuting in the MCU.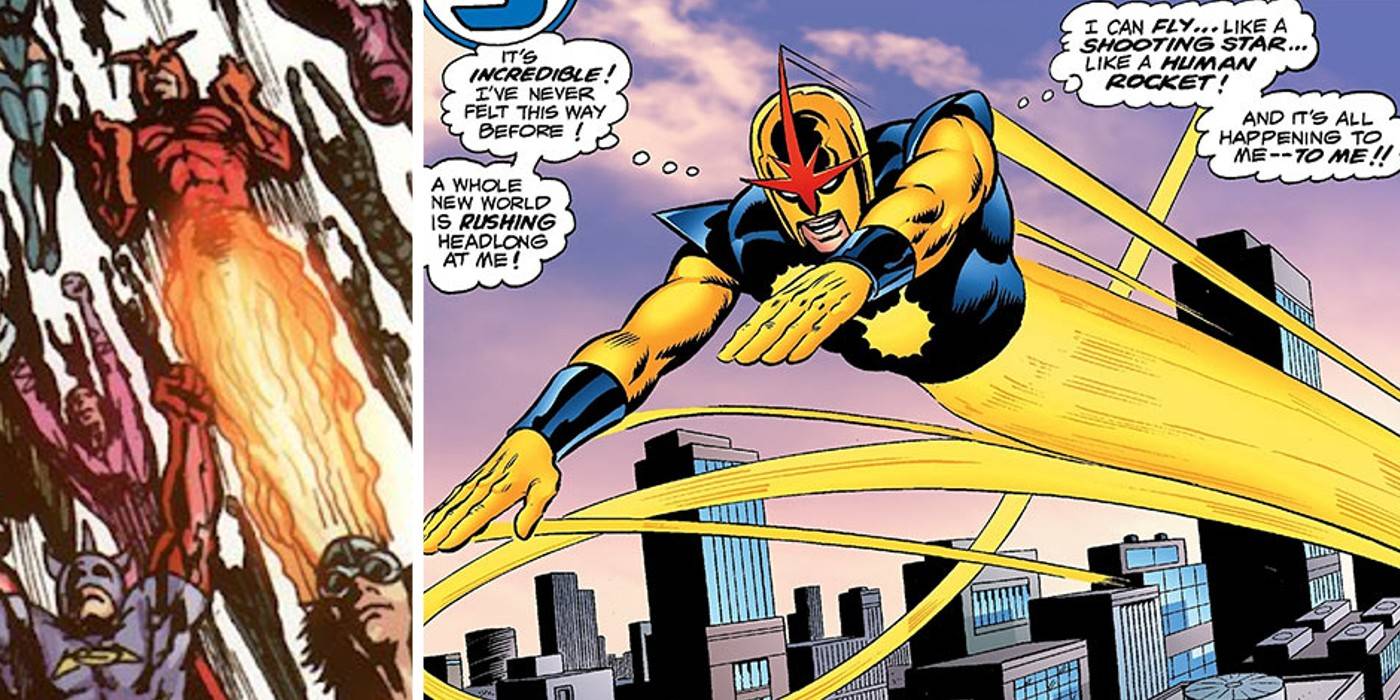 While the character hidden among the hundreds of other heroes in The Boys comic book art has a different color scheme than Nova, his helmet and Nova Force-like powers are incredibly similar to the upcoming MCU hero. Considering Richard Rider is an important hero in Marvel's cosmic universe, it makes sense that he would be included in the image featuring the Marvel and DC characters heading right for the toilet.
It's a shame The Boys didn't parody more Marvel heroes throughout its run, as Garth Ennis and Darick Robertson often opted to tackle the DC Universe more. For example, seeing a satirical version of Richard Rider's Nova would have been a lot of fun, as he would represent a cosmic side to the universe that wasn't explored in the series. Fans of Nova, who will soon appear in the MCU, may have never officially gotten a parody version of the Marvel character inside the comic, but at least The Boys did a secret version hidden in the art where the heroes are taken down.