---
The Challenge: Male Players Who Have Never Been Partners, But Should Be
---
In a series that has been on as long as MTV's The Challenge has where contestants are brought back for sometimes upwards of ten seasons, it comes as no great shock that many of the players have really deep and complex relationships, both for better and worse.
The Challenge has found a way to take advantage of these dynamics by taking competitors with significant histories and making them into pairs for a particular season based on that established rapport. But, which male challengers would make the best partners in future seasons?
10 Jordan Wiseley & Turabi "Turbo" Çamkıran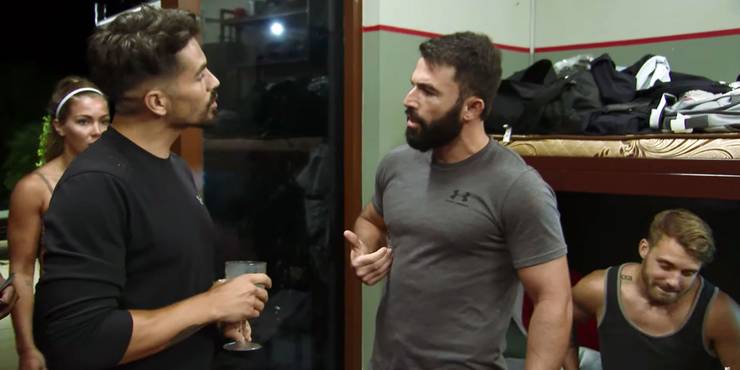 Jordan has never been shy about the fact that his standards for what constitutes a good competitor are almost unachievably high, but when he said that Turbo was a weak teammate, everyone was shocked. Or rather, almost everyone was shocked besides Turbo, who was just extremely angry.
Their confrontation over Jordan's assessment of Turbo's undeniably impressive skills exploded into one of the most memorable fights in recent Challenge history, and seeing these two incredibly headstrong guys work together could be wonderful or terrifying.
9 Devin Walker & Johnny "Bananas" Devenanzio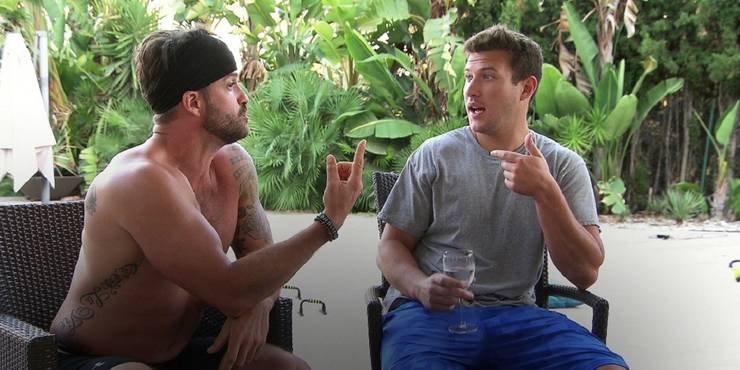 When it comes to riling people up, it's almost always Johnny Bananas who finds a way to get under someone else's skin. But in an odd reversal of the norm, Devin seems to be one of the only people who can actually annoy Johnny far more than Johnny annoys him.
After their elimination showdown where Devin actually defeated Bananas, it's clear that this grudge isn't going away anytime soon, and what better foundation is there for a future partnership?
SCREENRANT VIDEO OF THE DAY
8 Kyle Christie & Paulie Calafiore
The love triangle of Cara Maria, Kyle, and Paulie is one of the oddest romantic entanglements in The Challenge. Cara initially hooked up with Paulie in an effort to make Kyle jealous, but their relationship wound up becoming much more serious than whatever she had with Kyle.
And while Kyle and Paulie's rivalry began over Cara, it clearly evolved into a legitimate issue between the two of them that almost came to blows multiple times on the show.
7 Dustin Zito & Frank Sweeney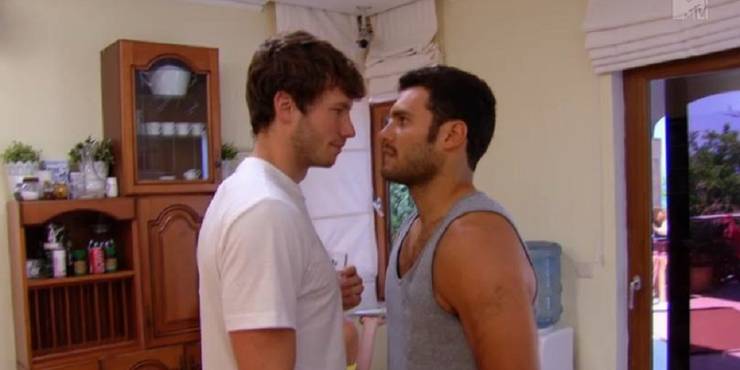 This particular Challenge beef actually started between Nany and Frank, not Frank and Dustin. However, given that Nany and Dustin are basically ride-or-dies, it comes as no surprise that Dustin got into the fray and nearly got into a physical fight with Frank.
But even aside from their argument, Dustin and Frank would make an interesting pair simply because they seem to be such different players and people, and odd couples often make some of the best Challenge pairs.
6 Darrell Taylor & Brad Fiorenza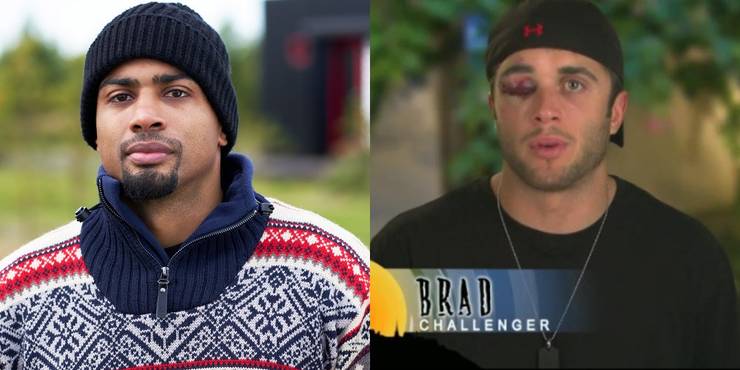 Darrell and Brad would make a really interesting duo because they're both fantastic players and by all accounts, they generally get along and like each other. However, they also got into one of the worst fights in Challenge history.
On The Ruins, an inebriated Brad kept on confronting Darrell to the point where the experienced boxer Darrell started hitting him, and they were both removed from the show. In their confessionals afterward as well as at the reunion they said there was no bad blood, but it'd be intriguing to see how true that is.
5 Josh Martinez & Faysal "Fessy" Shafaat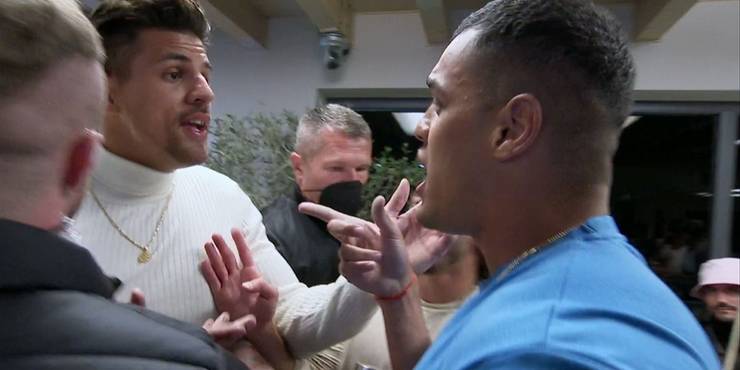 Contestants on The Challenge sometimes develop relationships on the show, while others come into the series already knowing each other and having an established dynamic.
Fessy and Josh have been close friends for quite a while now, which made it all the more shocking to see these two besties recently get in a fight that ended with Fessy getting kicked off the show. Regardless, seeing genuine friends navigate the game together is always compelling to watch, and it would be if these two were partners too.
4 Zach Nichols & Frank Sweeney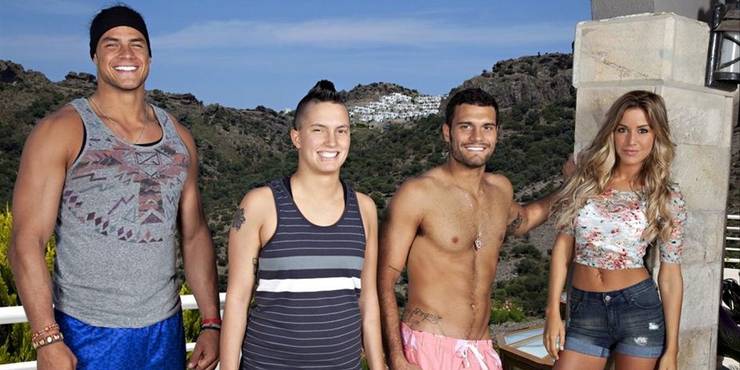 Zach and Frank definitely have one of the weirdest frenemy relationships in the history of MTV. They initially met on The Real World: San Diego, where they completely clashed and seemingly loathed each other.
But after the show ended and before they debuted on The Challenge, they apparently became good friends. The pendulum swung back in the other direction later, with them ultimately hating each other again. They're both incredibly strong-headed individuals, so seeing them compete together would be intense.
3 Devin Walker & Kyle Christie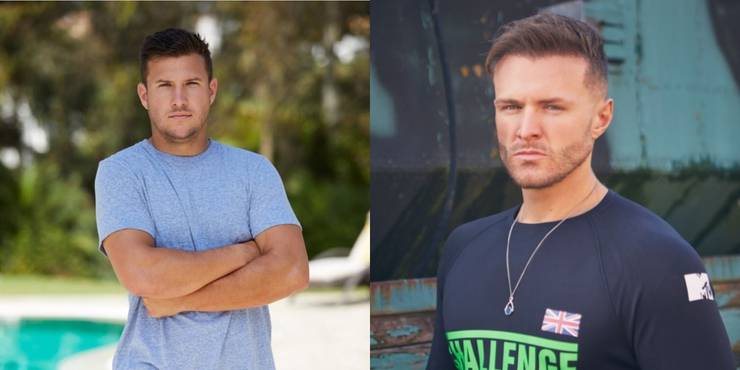 At this point, The Challenge has put people who hate each other together so often that they're running out of legitimate enemies to force into an allegiance. So why not start pairing allies and friends together?
Kyle and Devin are two of the most entertaining competitors on The Challenge today, not to mention they are literally "Dyle". They strategize well when they're separated, but fans would be curious to see how they work together too.
2 Wes Bergmann & Johnny "Bananas" Devenanzio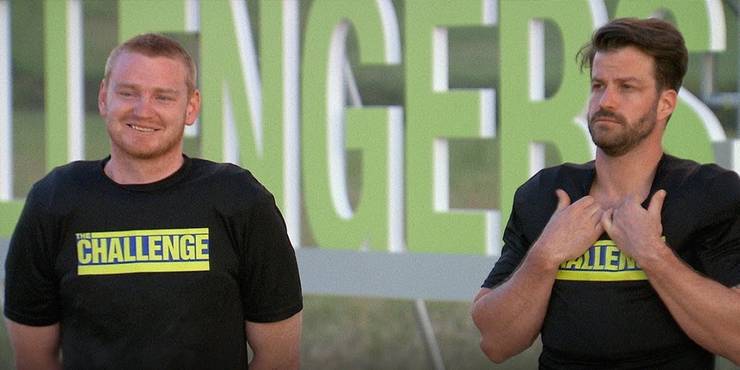 Given that rival duos have been matched together on the basis of nothing more than Twitter beef, the only logical explanation for the fact that Wes and Bananas have never been a team is that it'd be too difficult for any of the other teams to win.
While they both seem to have buried the hatchet after more than a decade of enmity, longtime viewers of the show would still be thrilled to see these two as a real partnership.
1 Johnny "Bananas" Devenanzio & CT Tamburello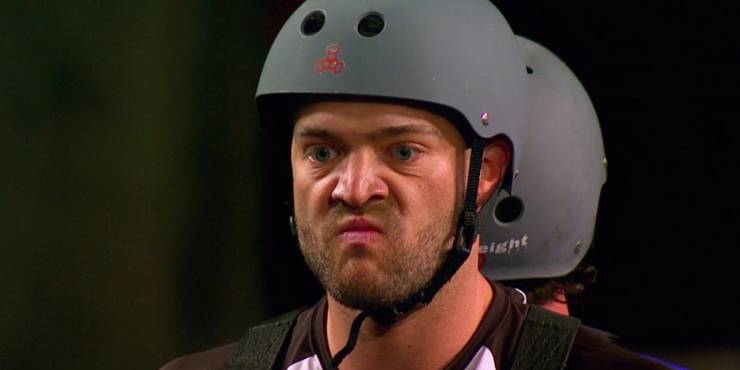 In what might be the most iconic moment in Challenge history, CT stood up with a flailing Banana strapped to his back and literally walked the fellow Challenge legend over the finish line, ending their elimination round in less than a minute.
Johnny and CT are yet another pair that are established vets with just such a long and varied history between them that it's shocking that the show has never united them. But, better late than never.
Next10 Most Impressive CGI Creatures & Monsters