---
Wendey Stanzler Interview: For All Mankind & Five Days at Memorial
---
Seasoned television director Wendey Stanzler opens up about some of her most prolific work to date, which recently includes the acclaimed Apple TV+ series For All Mankind (she directed two episodes from season 3) and Five Days at Memorial (she directed three episodes). With a career that spans two decades, TV fans of all genres have undoubtedly watched some of Wendey's work over the years. Stanzler's resumé reads like a Hollywood encyclopedia, with credits that include Arrow, Parks & Recreation, The Flash, HBO's Made For Love, and season 2 of Amazon's Carnival Row.
SCREENRANT VIDEO OF THE DAY
A self-proclaimed genre fan, Stanzler jumped headfirst into For All Mankind already invested in the world. Season 3 leaps several years forward into an alternate 1990s, where recreational space travel is a reality. Stanzler's episodes in particular saw her at the helm of some of the season's most deeply conflicted character moments, as well as the official launch of the fictional three-way space race to Mars. Stanzler's own fandom paid off with some stellar homages to great sci-fi series of the past.
Pivoting back to reality, Stanzler was tapped by Five Days at Memorial co-creators Carlton Cuse and John Ridley to direct several episodes of the limited series. Based on the book of the same name by Sheri Fink, the show chronicles five harrowing days spent by the staff of Memorial Medical Center in New Orleans during Hurricane Katrina. Stanzler saw a longstanding dream fulfilled with her work on the series, uncovering real-life heroic stories from the most unsuspecting, everyday people. Now, she hopes to carry this kind of honest work into the feature world.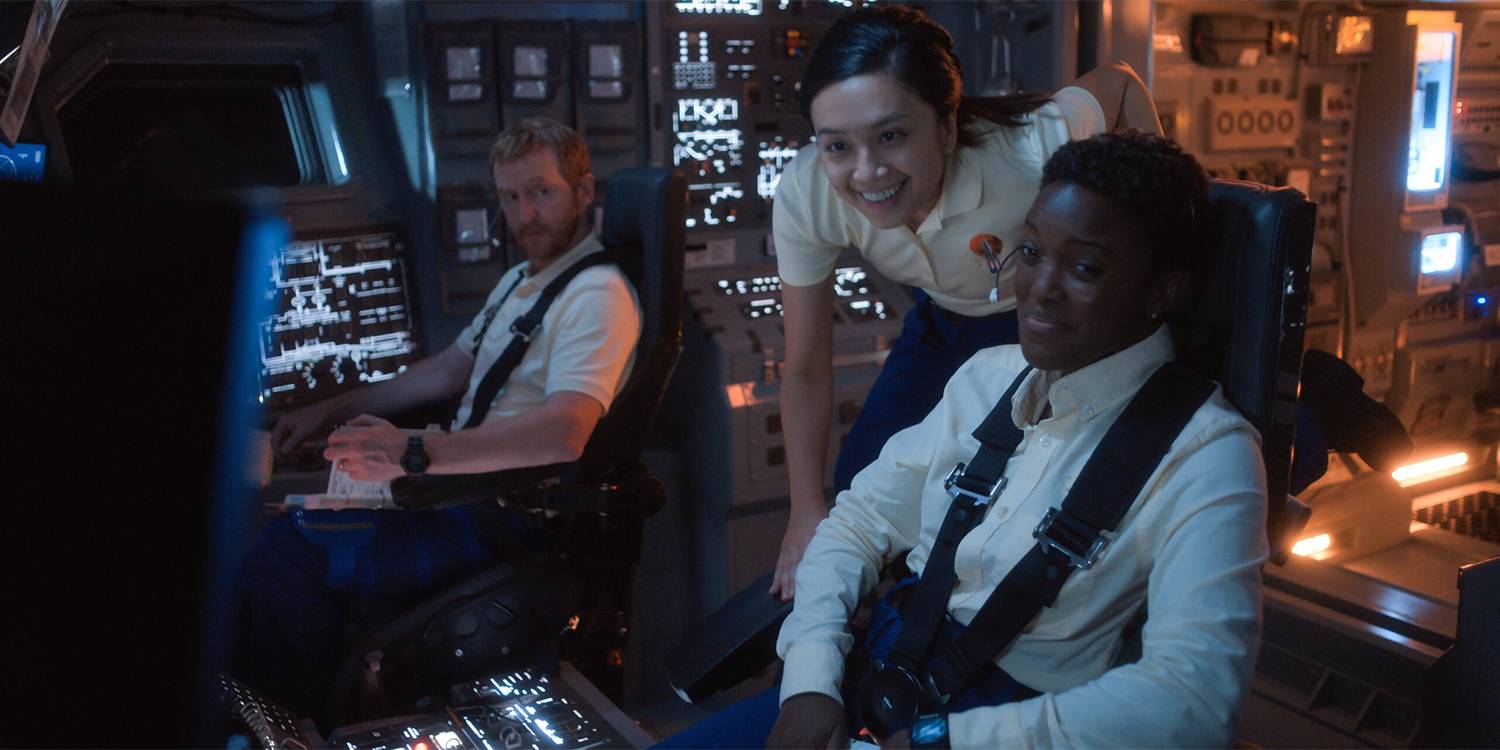 Screen Rant: What some of our readers might not know about you is that you have a career that spans two decades as a television director on some of the biggest shows that our readers enjoy. Spanning every genre imaginable, would you consider yourself a 'genre' fan?
Wendey Stanzler: Yeah, definitely. I always say that I married a big nerd who is a total comic book geek. And then I had a son, so aside from my interest, I thought there would be major brownie points from Henry for doing these things. I mean, what 11-year-old boy doesn't want to visit the set of Arrow? So, it ended up being something that I absolutely love doing.

I do a lot of different things, but the thing about shows like For All Mankind or Made For Love is that generally there's this out-of-the-box thinking. They're so big and so fun, your imagination can just go wild. You figure out how to capture these stories, and it's such an amazingly fun challenge. And then these shows have amazingly creative teams. You end up working with people that are the best in the business and inspiring each other.

I just did the finale of the reboot of Party Down, which is a very different kind of show. So, my career is a real mashup. The thing about the bigger budget shows is you just have many, many more cinematic opportunities. For All Mankind is one of my favorite shows. I was thrilled to be a part of it. Having lived through that portion of the space race, it's just a thorough and fascinating and visionary retelling of that story that was completely engaging and captivating. Not to mention the actors. Everything about it.
As a fan, what is it like to live in those worlds? There are tons of fans out there, but you as a director get to live in it and play with it. What is that like?
Wendey Stanzler: What you would imagine. It's just so exciting. I'm always a fan. I approach everything as a fan. I read Screen Rant, and I'm looking at shows that I've not been a part of, and I'm reading it as a fan. I get that, and that's how I feel every time I'm involved in something. [For All Mankind] is no exception. I watched every episode. I was a huge fan of every actor and was excited to work with them. You feel a connection and you feel a responsibility to do your homework. In this case I had no homework; it was all in my head and I was there. But you have this responsibility to keep the quality up and to support the actors in terms of knowing exactly where they're meant to be dramatically, in terms of their stories.

And the quality of the show, obviously the bar is set, and can you take it even higher? Can you work with those incredible visual effects folks, or the incredible art department and figure out something that's next level? Inspire them in some way. So, it's a very organic, living process. They give the directors a lot of range and you have the script, the writers. Nichole Beattie was on set with me, and she's such a gifted writer and such a passionate writer for the show. It's a huge collaboration and you are spearheading all of it and bringing, hopefully, tons to the table. As a fan, bringing a ton of excitement and enthusiasm working with these folks, you can't separate yourself from them. They were incredible.
For All Mankind is developed by arguably the godfather of modern sci-fi television, Ronald D. Moore. Did you get to collaborate with him much on your episodes?
Wendey Stanzler: No, I think he was around more the first and second seasons. I don't think it's unusual that he starts working on other projects and developing. So I did not. I would love to have. That was in the back of my head like, 'Oh my gosh, I'll get to meet Ron Moore, finally!'

I've seen him speak. There was a really great Battlestar Galactica panel where Edward James Olmos and everyone was there, and two members of the U.N. anti-terrorism committee and they were talking about how they use that show as a teaching mechanism. So, I think he's one of the greatest.
Season 3 of For All Mankind takes a dramatic pivot into more of a sci-fi tone. We open right up with the Polaris space hotel and the inside of the Helios ship. What was it like working on that set with a heavy Star Trek homage – what was it like capturing that on set?
Wendey Stanzler: There was definitely a Star Trek vibe to it. And I wanted to play that up. I really wanted to give it its props as a symbolic space look. It's still a set, so a lot of the excitement and drama comes from working within it and moving within it. So, camera moves where you're feeling the excitement; the pressure of what's going on. When you're blocking all of that and thinking about it, there is a certain amount of collaboration. The set was actually being built while I was prepping, so I could actually give notes on what I was thinking and they were able to accommodate those kinds of things.

And it was such a massive undertaking that it was coming together right up until we were shooting. It was exciting, there's nothing like working on a set for almost the first time. I don't think there was a lot shot there before, but it was a beautiful set and there was a lot of playback; the giant screen in the front for interacting with the other ships and other pilots. It was pretty fun working on that brand new set.
By episode 4, we are in the thick of the space race. How did you tap into your creative instincts for such visual episodes, being in space and the different spaceships?
Wendey Stanzler: Each spaceship had its own story because they were really different. And the way you could film in them and the atmosphere in each of them, they were all very different with where the financial abilities were to make a gravity environment versus a gravity-free environment. So, we're telling the story of the financial element. The environments themselves were very different and you felt that. The way we shot it, we shot it so that you could feel that.

One [set] was very large and open and a living space that gravity didn't have an impact on, so it was a continuation of that hotel and high-end, versus the other vessel which was small. And it forced us to shoot it in ways that were a little bit less smooth and clean, which lent itself to the feel of the spaceship, which was more challenging and limited and constrained. The scope of each set lent itself to the way the visuals were shot. It innately told that story of the difference in scope.
The writers creatively captured Dev (Edi Gathegi) representing that private industry, vs. NASA, vs. the Russians. What was it like reflecting the reality of what we have now, but accelerated into the 90s? Did you tap into real-life influences to bring that to life?
Wendey Stanzler: Yeah, we are well aware of the current events and influential figures and what they choose to invest in. From that, I was able to put in my interpretation and build a mental construct of someone who is disconnected, who is out of touch to a certain degree with the world that all the rest of us live in and is driven by their ego and identity to be connected to something kind of unimaginable and beyond. So we're living in a time where we can take this smaller inspiration to build a character like that, a Strangelove kind of character, and then blow it up in the way the writers did.

I think that there is a certain cult kind of quality that we saw cracks in, in these episodes, and then it devolved from there. But you know, people that are able to do that are charismatic, and in this case, they decided to create a bigger-than-life, appealing charismatic kind of character, and he was incredible.
Speaking of the amazing, huge ensemble cast; Joel Kinnaman, Shantel VanSanten, Wrenn Schmidt, who blows it out of the water. There's a lot of character conflict in your episodes. What was it like working with that huge cast through some really high-conflict scenes?
Wendey Stanzler: It was a true honor. I have to tell you, that cast is bar none. There are very few ensemble casts that come close. First of all, I'm coming into this season and this is a cast that knows the importance of the show, knows the popularity of the show, loves the show. So, they are prepared. You're moving along as partners with them. It was incredible. Joel, all of them. Joel had a lot to do to step into this new position, when everything is going against what his character has to achieve. And he has this ability to be…he's a mountain. He's strong, but shows the flaws and shows the cracks while standing so larger than life. He has a really amazing ability to do that as a character.

And Shantel, the layers that she had to play between trying to get her life back together. We see a flashback to that first episode where, it wasn't that long ago that this huge traumatic event happened. Yet, she's moving forward, moving past her questionable relationships. And she's an incredibly nuanced and layered actress because she's incredibly feminine but incredibly strong. And she combines those things in a really unique way that are quite captivating. She is so tuned in and so present.

The young part of the cast is pretty amazing. I think a lot of them were introduced through this series. The casting that has gone on throughout the seasons has been pretty incredible, with an eye towards where the characters were going. So, when they were casting Aleida (Coral Peña), to know what they're doing with that character, and to find such an incredible actress…you don't always know that you're going to be able to hang all the story on someone, but what a brilliant young woman. It's pretty epic casting. So that was so insightful on the part of the showrunners…and Ron Moore who has a particular talent to cast these incredible actors who become so famous on these shows.

The one person I really wanted to work with, Michael Dorman, who I love – watching him, the trajectory of his character and the physical morphing of his character was one of the most incredible things in a television show ever. He's quite an incredible actor, so I was sad that I didn't get to work with him.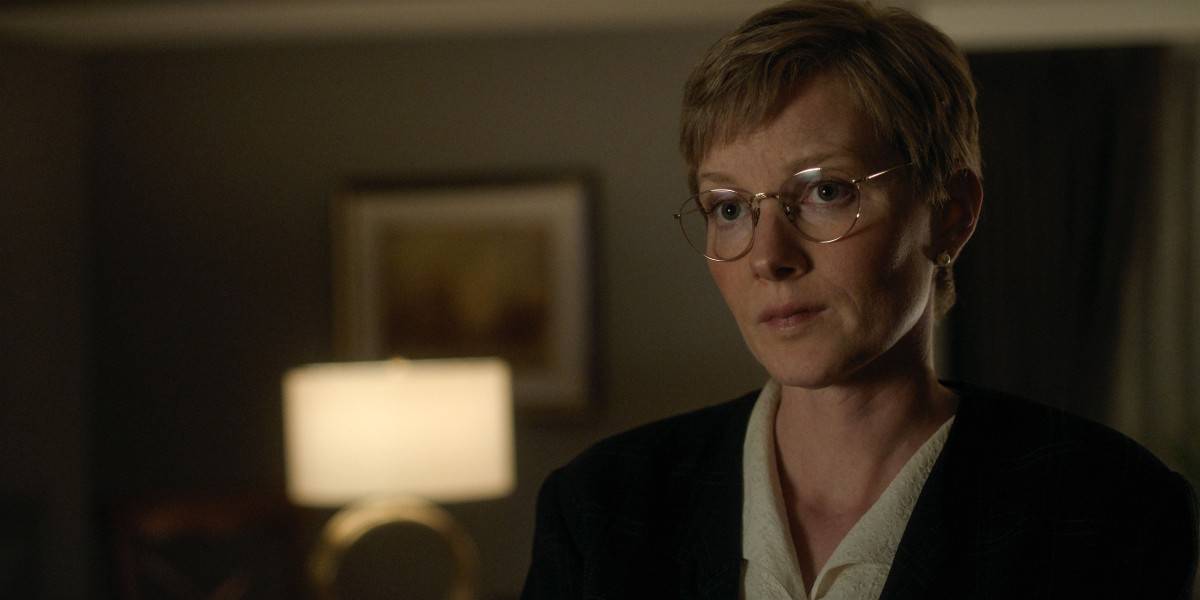 What is so unique about this series is that each season takes such a dramatic leap in time. By the time we start each season, these actors almost have to embody new characters in a way. Especially season 3, Shantel and Joel are now gray-haired. But they play it so naturally. What was it like to work with the actors to get them into that new headspace after such a dramatic change?
Wendey Stanzler: I try to be mindful of where they're at, but that's a writer/showrunner beat, because the in-between is something that is deeply in their heads. We can tap into it, the actors can tap into it, and then I want to guard and be aware of it so that I could assist in any way. Again, when you're working with a cast like that, they're bringing it. There's no showing up and not knowing your lines. There's a complete and utter knowledge and deep thorough process that's gone into what they're wanting to achieve, well before I get to work with them. This is a hugely, creatively responsible cast.
What must be tricky is that this is a future period piece. As an actor, but also as a director, you have to really use your imagination of what this version of the 90s would be like. Were there tricks and skills you had to tap into to help keep the actors in that alternate reality?
Wendey Stanzler: I think that if you kind of provide the environment, whether it be a prop or a design idea, or music, whatever it is…At this point the 90s are foreign to me even though I lived through them. So you're able to look back at that period with an analytical eye and breakdown the symbols.

It's more of a point of view, it's more of a relation to living in that period. In terms of looking to the future, it's a different future, a fictional future. It's a mash-up of what it was, and then, what it might've been. That's where the imagination comes in. It's taking what would have been, which is what I love about the show so much. It's about re-thinking everything. Nothing is left to chance. So much of it is on the page because the writers are so smart and they're working with Ron Moore. It's so thought-about.
Yeah, every detail is plotted out. That's some next-level showrunning and writing.
Wendey Stanzler: It is next level. They are so smart. The attention to detail is incredible. And all of their writers are incredible, and they have tech support. Nothing is like, 'Oh this would be cool.' There are all these layers that are like, 'Let's run this by our people who are the former astronauts who are the tech gurus on set.' So there's nothing that can take you out of the story because you can poke a hole in it.
Without getting into too spoiler territory, we get to see Margo (Wrenn Schmidt) go into very intimate territory, but the second she does, it's turned on its head in a very bad way. Can you explain what it was like working with the amazing Wrenn Schmidt through that particular scene in the hotel room?
Wendey Stanzler: She is one of those actors that her character is her baby. She guards Margo in a way that is so beautiful. Everything is really discussed and thought-through. You know, because Margo is so uptight, to find a way to allow her to be intimate, was a process. It was a process for all of us. Piotr "Pio" Adamczyk (Sergei) is such a brilliant actor and such a brilliant partner to her. The level of comfort and safety to find it, like how far can you push Margo and at what point will you see something you've never seen before, she couldn't have been working with someone better to find that and create that. It was really fun. She is an incredible actress.

I think she has an eye to directing and that makes a lot of sense to me because she is incredibly smart and serious. She had lots of questions that were great questions, which they all do, but she brought a lot. It was definitely one of those things that I was wondering how it was going to work. But she was really open and really collaborative, and Pio is such a lovely human and such a gifted actor as well. They met at this really high place and there was an enormous amount of trust. So they both had a deep understanding of that. I really, really love that episode.
You got into genre content because of your son. Has he also become a superfan of the shows that you work on?
Wendey Stanzler: He was a set kid. He would sit and read and watch the monitors. I'm on a set working, and I'm not drawing tons of attention, and he's similar. He was incredibly well-behaved. I think he spent the most time on the Arrow set, because he was young and he would come to visit.

Is he going into [directing]? I have no idea…It's interesting, he's really left brain, right brain and very creative. So, I have no idea, and this is the time to figure it out.

I'm from Flint, Michigan, so who would've thought? You don't even want to say it out loud because what if it doesn't happen? And your dreams are crushed?
Wendey, you are my spirit animal! Yeah, you don't want to speak it out into the world because you don't want people to get the wrong idea, like if I haven't made it by a certain time, then I haven't lived up to what I said.
Wendey Stanzler: Exactly. [Laughs] That's the greatest compliment I've ever gotten. Please put that in the article!

To me the ultimate achievement is to tell flawless stories that have a layer of something that is political, has a relevance, that has a cultural filter…and [Ronald D. Moore] is the god of that. There's nobody better than him. I like to think that he maybe knows my name.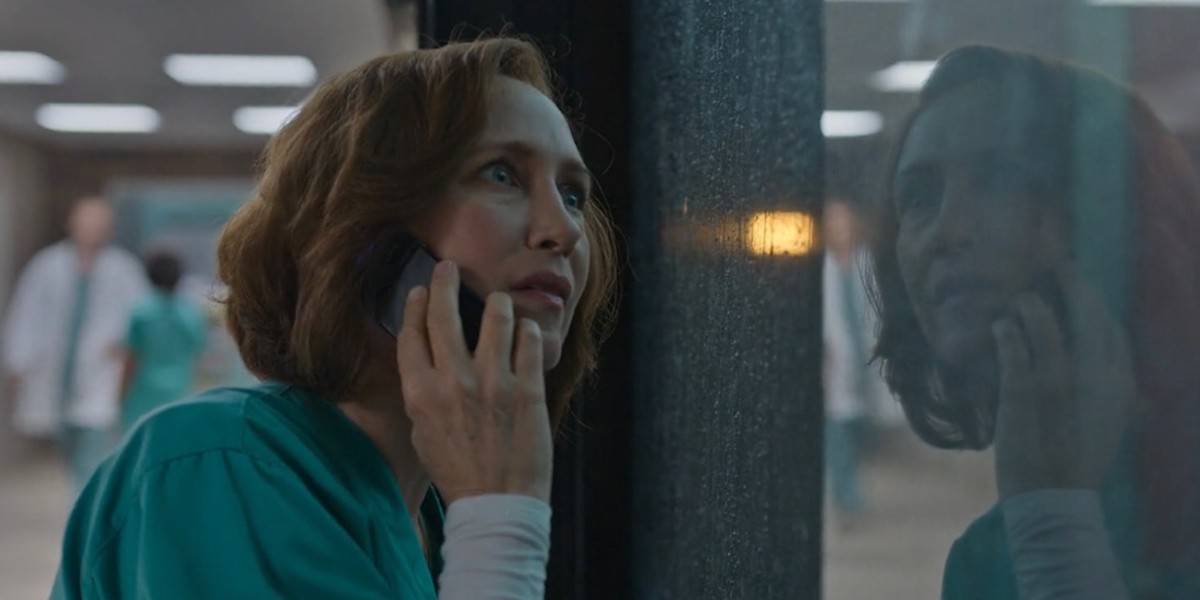 You are very well-seasoned. Your work speaks for itself! Five Days at Memorial is a lot different for you coming off such a high-concept sci-fi series. What was it like coming into something so dramatic and based on such a pivotal moment in American history?
Wendey Stanzler: Sheri's book is incredible. And to have been aware of Katrina and to realize you knew so little, and to start becoming aware of the impact…obviously we all knew, but to the degree of each individual's story, is epic. Emotionally it was something that I have always wanted to do as a director. I've always wanted to use the art form in a way to advocate and make heroes of people who aren't traditional heroes, but should be. I've always felt that way, you know, I felt like in Flint, Michigan I was surrounded by heroes, but nobody thought their stories were worth telling. So, this was something that I would love to continue to do and something that I had always dreamed of doing, which was finding the heroic story in people that are overlooked, and who don't get that opportunity.

I think that this show, in terms of the voice that it gave to the people that lived through and paid prices for being a part of something that was unfathomable, and yes, John Ridley and Carlton Cuse writing those scripts, they just infused them with humanity and drama. And reading the scripts after reading the book, after I met with them, all I hoped was that they would want me to be a part of it. And it was maybe the most meaningful thing I've done because it was on us to honor the people that survived that catastrophe; poor people, people of color, the people that are usually overlooked. And the honor to tell the story, pull back the news story and get into the people, it was really something.

It still, when I think about it, it reverberates in my heart. We all felt this responsibility to tell the story right. My portion was mostly shot in New Orleans and even crewing up, we sort of had this barometer with the crew if we were doing it right, telling the story right. Because these were the folks that lived through it.

And that cast, every one of them, it was just such an honor to collaborate with each of them. So yes, John Ridley and Carlton Cuse, all I hoped was that the opportunity would be provided. So getting that opportunity was huge. And obviously, telling my portion of it, every actor wanting to do right, they became a family. The actors were this family that got each other through what was a really difficult story to tell. That was an enormous achievement to elevate and illustrate the subtle power of each story.
Wendey, let our readers know what you have coming up next. For All Mankind season 4 is in production. Are you coming back?
Wendey Stanzler: I'm not sure. I've got some stuff that I'm developing, so I am not certain. I have Carnival Row finally coming out, which I'm excited about, and this Party Down finale, which was a hoot. And then I'm developing some stuff. I'd love to find a way into the feature world, which is a big leap for TV directors. So, I'm developing some stuff, hoping to find my way into that original storytelling. Keep your fingers crossed.
All things crossed! Screen Rant is now an official Stanzler stan.
Five Days at Memorial Synopsis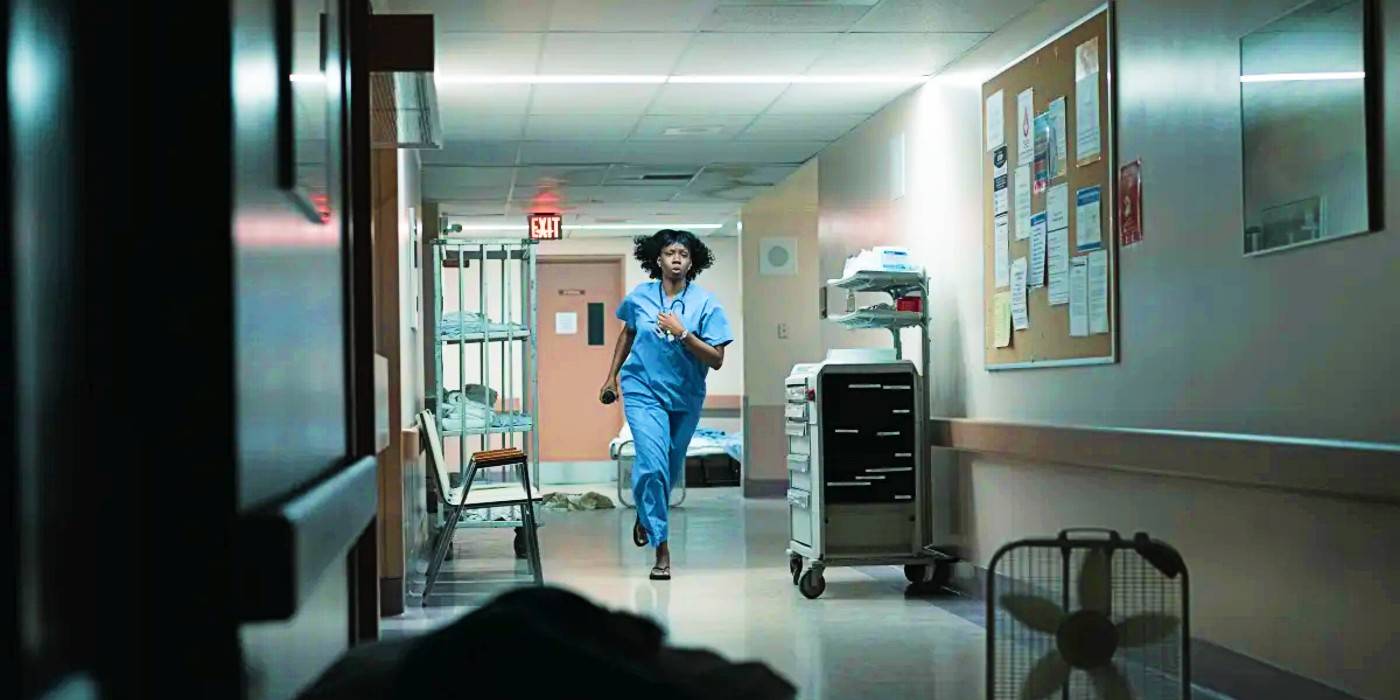 Based on actual events and adapted from the book by Pulitzer Prize-winning journalist Sheri Fink, "Five Days at Memorial" chronicles the impact of Hurricane Katrina and its aftermath on a local hospital. When the floodwaters rose, the power failed and heat soared, exhausted caregivers at a New Orleans hospital were forced to make decisions that would follow them for years to come.
Check out our other interviews with Five Days at Memorial stars Vera Farmiga & Cherry Jones and Adepero Oduye, as well as EP Carlton Cuse.
Five Days at Memorial premieres new episodes on Apple TV+ every Friday.