---
What If…? Director Open To Collaborating With Pixar On Marvel Animation
---
The director of Marvel's What If…? says he's open to future MCU animated collaborations with Pixar and Walt Disney Animation Studios. The new show, set in different branching realities of the core MCU, is the franchise's first foray into full-on animated content. Disney and Marvel Studios executives have promised that What If…? is the first of many more such animated ventures to come, including a second season of What If…?
So far, the fusion of What If…?'s multiverse anthology format and its striking animated aesthetic seems to be working great according to critics and audiences. The show's pitch is all about returning to and reworking past scenes and famous moments from the live-action MCU, which would be nearly impossible to execute satisfactorily in live action. The animated format means What If…? can recreate as many old storylines as desired, all with some new twists and turns.
SCREENRANT VIDEO OF THE DAY
According to What If…? director Bryan Andrews, the show's future could also include some collaborations with Disney's other animation studios, particularly Pixar and Walt Disney Animation Studios. Speaking recently with Variety, Andrews discussed the production process for season 1 of What If…? and said that working with Pixar would be an exciting and welcome opportunity. "It's something that we'd be open to under the right circumstances," Andrews said. "It all depends on the project."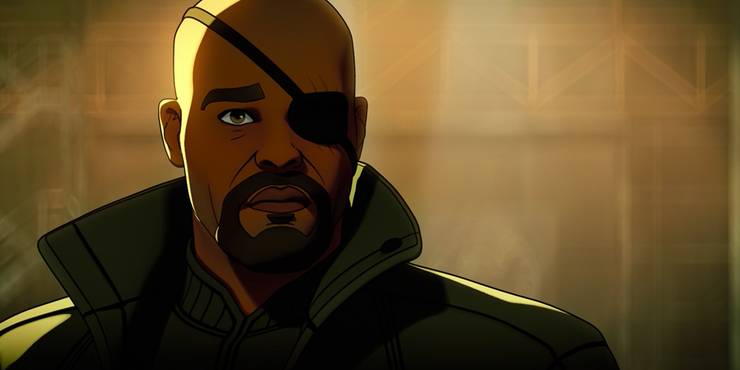 Marvel's What If…? season 1 is animated through a collaboration between different independent studios, including Flying Bark Prods, Squeeze Animation Studios, and Blue Spirit. The result is a distinct, cell-shaded look that has been somewhat controversial amongst fans, but which has undeniably given the series a unique look among other similar animated shows. But just because the style is working currently doesn't mean it couldn't be pushed further by the input of a big-time studio like Pixar.
Of course, even if What If…? doesn't turn out to be the right show for a Pixar collaboration, it could still happen in some of the MCU's other upcoming animated projects. Most of those are still under wraps as of now, and Disney has said that it's staying away from any major animated features, which means that Disney+ will probably remain the main venue for any upcoming animated Marvel Studios content. Marvel's What If…? is paving the way forward for animation in the MCU, but the future could hold even bigger and bolder things for the franchise, including some collaborative efforts with Pixar.
Source: Variety
Key Release Dates
Shang-Chi and the Legend of the Ten Rings (2021)Release date: Sep 03, 2021
Eternals (2021)Release date: Nov 05, 2021
Doctor Strange in the Multiverse of Madness (2022)Release date: May 06, 2022
Thor: Love and Thunder (2022)Release date: Jul 08, 2022
Black Panther: Wakanda Forever/Black Panther 2 (2022)Release date: Nov 11, 2022
The Marvels/Captain Marvel 2 (2023)Release date: Feb 17, 2023
Ant-Man and the Wasp: Quantumania (2023)Release date: Jul 28, 2023
Guardians of the Galaxy Vol. 3 (2023)Release date: May 05, 2023
Avatar: The Last Airbender Casting Revealed A Big Change (And It's Good)
About The Author

Rick Stevenson (1221 Articles Published)
Rick Stevenson is a writer, editor and performer based in Brooklyn, NY. He's written on TV, film and games for over six years, in addition to assorted stints in bookselling, carpentry, and TV production. Rick studied writing at the College of William & Mary and Oxford University, and can report with some authority that they are both old. He lives and dies for Avatar: The Last Airbender.
More From Rick Stevenson