---
Why Andrew Garfield Will Never Play The Joker
---
Andrew Garfield says he'd never play villain iconic Batman villain the Joker. Garfield famously played Spider-Man/Peter Parker in The Amazing Spider-Man and The Amazing Spider-Man 2 and has played a variety of characters in other films. The actor played a missionary in Martin Scorsese's Silence, a soldier in Mel Gibson's Hacksaw Ridge, and a televangelist in The Eyes of Tammy Faye, amongst others.
The Joker is Batman's most popular arch-enemy and has been portrayed by a number of actors throughout the years. His first live-action appearance was in the 1966 Batman TV series, played by Cesar Romero. Jack Nicholson created a famously darker version in Tim Burton's Batman in 1989 and actor Heath Ledger won an Oscar for his performance as the Clown Prince of Crime in Christopher Nolan's The Dark Knight. Jared Leto then took a crack at the character in David Ayer's Suicide Squad and Joaquin Phoenix took home an Oscar for his role as the character in 2019's Joker from director Todd Phillips.
SCREENRANT VIDEO OF THE DAY
In a new Q&A-style video from GQ, Garfield says that he would never go near the role of the Joker, in response to a suggestion that he play the part in Matt Reeves' The Batman. Garfield is obviously reluctant in the video, explaining that the legacy created by previous actors is more than enough to convince him that he wouldn't go near it. The actor is grateful that someone would think he's up to the task for such an endeavor, but explains that it's too much for him to contend with, saying:
No. No way, I wouldn't go near it. Would not go near it. But, sweet of you to think that it's possible, but I don't think that I could ever do it because of what Heath [Ledger] did, what Jack Nicholson did, and of course Joaquin [Phoenix] did his own genius thing."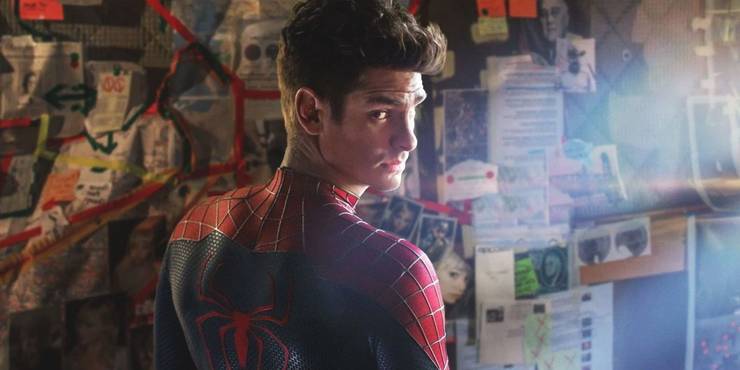 Garfield's The Eyes of Tammy Faye is currently playing, while his next film, Lin Manuel Miranda's tick, tick…Boom! will release on Netflix on November 19th. Rumors have swirled for a long while now that the actor would reprise his Spider-Man role for Spider-Man: No Way Home, but thus far he's denied the rumor. Garfield is currently filming a role in the mini-series adaptation of Jon Krakauer's nonfiction book Under The Banner of Heaven for FX.
Playing the Joker seems to be either a gift or a curse, depending on how it turns out in the end. For an actor, it's a complex, maniacal role of a genius psychopath who dresses like a clown, giving some weighty material to dive into, which has generated Oscars for two of the actors that took the plunge. On the other hand, taking on the role also means being compared to those who came before, prompting a level of pressure and expectation that can be difficult to navigate. Additionally, coming up with a new take on such a famously-portrayed character can be even more tricky for an actor, so Garfield's reluctance to even consider it is well-founded. That said, if director Matt Reeves were to call the actor to test for the role in The Batman, it would likely be a difficult prospect for him to turn down, as it would be for any actor who received that call.
Source: GQ
Why James Gunn Couldn't Use A Certain Song in Guardians of the Galaxy 3
About The Author
Paul Shirey (703 Articles Published)
Paul Shirey is a senior news writer for Screen Rant. Formerly the Editor-in-Chief of JoBlo.com, he has over a decade of writing and reporting about the entertainment industry and has covered everything from Comic Con to CinemaCon to Star Wars Celebration, as well as covering numerous set visits and junkets all over the world. He is passionate about film, comics, TV and spends way too much on collectibles. A proud father, a combat veteran, dog lover, gym rat, coffee enthusiast and all around equal opportunity doughnut devourer, you can follow his daily exploits on Twitter and Instagram, as well as YouTube Videos on The Arctic Ninja Network.
More From Paul Shirey