---
Zack Snyder Confirms He Talked To Adam Driver About A DC Movie Role
---
Zack Snyder confirms he talked to Adam Driver about a DC movie role in the past, presumably for Batman v Superman: Dawn of Justice. Snyder kicked off his time with DC in 2013 with Man of Steel, which saw the director cast Henry Cavill as the latest live-action version of Superman. He was surrounded by a great cast that includes Amy Adams, Michael Shannon, Kevin Costner, Diane Lane, and Russell Crowe. When it came time to make his follow-up film, Snyder assembled another stacked cast for Batman v Superman: Dawn of Justice.
The sequel featured the debut of Ben Affleck as Batman, Gal Gadot as Wonder Woman, and introduced the rest of Snyder's Justice League cast with cameos. This allowed Batman v Superman: Dawn of Justice to tease Jason Momoa's Aquaman, Ezra Miller's Flash, and Ray Fisher's Cyborg. Jesse Eisenberg was cast as the film's main villain, Lex Luthor and Snyder brought Holly Hunter, Jenna Malone, Scoot McNairy, and many more aboard. These actors weren't the only people considered for their individual parts in most cases and fans spent plenty of time speculating what roles the confirmed cast members would play. One rumor that circulated at the time was that Adam Driver was in contention to play Dick Grayson, a.k.a., Nightwing.
SCREENRANT VIDEO OF THE DAY
Now that Zack Snyder's Justice League is streaming on HBO Max, Snyder is taking questions about all aspects of his overall vision for the DCEU. In a recent interview with MTV News, he was asked about some of these past rumors. Snyder was asked to comment if Driver as Nightwing was ever in consideration for Batman v Superman: Dawn of Justice and the truth is somewhere in between. He said, "I did talk to Adam Driver about a role but it wasn't Nightwing," confirming their discussions were about a different DC role.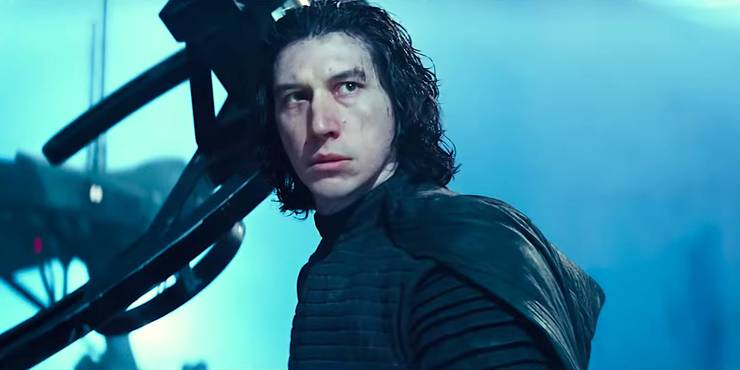 Even though Snyder didn't confirm what role he spoke to Adam Driver about playing, it isn't too difficult to figure out. Driver was rumored to be in the mix for Lex Luthor prior to Jesse Eisenberg being cast. Driver is the same age as Eisenberg and was on the cusp of becoming a massive star thanks to his role as Ben Solo/Kylo Ren in Star Wars: The Force Awakens. It's possible that Driver's anticipated schedule with the new Star Wars trilogy is one reason why he wasn't able to join the cast of Batman v Superman: Dawn of Justice.
After Eisenberg's unique performance as Lex Luthor, it is fascinating to consider what Driver could've brought to the role instead. One major difference with this casting would've been Driver's ability to make Lex more of an imposing figure physically with his 6'2 build. This version of Lex Luthor could literally look both Batman and Superman in their eyes. Since Driver ultimately lost out on the role and didn't join Batman v Superman: Dawn of Justice or another DC project, he likely missed his chance to work with Snyder in a superhero property.
Source: MTV News
Doctor Strange 2 Has Scary Jump Scenes, According to Elizabeth Olsen
About The Author

Cooper Hood (5660 Articles Published)
Cooper Hood is a news and feature writer for Screen Rant. He joined Screen Rant in late 2016 following a year-long stint with MCU Exchange, which came after first developing an MCU blog of his own. He graduated college in 2016 with a Bachelor's degree in Media & Public Communication, with a minor in Media Production. Cooper's love for movies began by watching Toy Story and Lion King on repeat as a child, but it wasn't until The Avengers that he took an invested interest in movies and the filmmaking process, leading him to discover the world of film journalism. Every year Cooper looks forward to seeing the latest blockbusters from the likes of Marvel, DC, and Star Wars, but also loves the rush to catch up on Oscar films near the end of the year. When he isn't writing about or watching new releases, Cooper is a fantasy football obsessive and looking to expand his Blu-Ray collection – because physical media is still king! Follow Cooper on Twitter @MovieCooper.
More From Cooper Hood